Here's yer DVD goodness...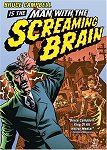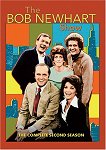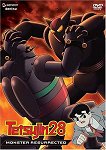 DVD of the Week: The Man With the Screaming Brain. And you thought you were having a bad day. Bruce Campbell, in his directorial debut, plays a guy who winds up getting killed, and having an ex-KGB operative slammed inside his head with him. Now with two--two--two brains in one, he has to go set out to avenge his own death. It's pretty freaking nuts, in other words. This Anchor Bay release comes with a commentary by Campbell and producer David Goodman, plus two featurettes, and behind-the-scenes footage. (Buy it)
TV DVD of the Week: The Bob Newhart Show: The Complete Second Season. Fox brings all twenty-four second season episodes to DVD, spread across three discs in this set. And, gratefully, it's got more going for it than a lot of TV releases these days: there's a making-of featurette, plus selected episodes come with commentary by Newhart, fellow actors Jack Riley and Marcia Wallace, plus series creator David Davis. For those that grew up with only the more recent show with Newhart, you should probably check this out to get some inkling of where that series ended. (Buy it)

Anime DVD of the Week: Tetsujin 28, Vol. 1: Monster Resurrected. A young boy has become a super sleuth and he pairs up with a robot soldier his father created. They fight crime! No, I'm not kidding. As the two semi-siblings try to uncover their father's work in the ten years since they lost the man, they're going to uncover a lot of craziness over five episodes. And yes, your eyes do not deceive--this was also Gigantor. This Geneon release comes with clean closing animation. (Buy it)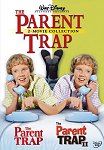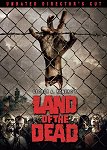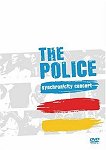 Boxed Set of the Week:
Jerry Lewis: The Legendary Jerry Collection
. So you're a fan of Jerry and you've been coin-poor when it comes to picking up his DVDs. Well, here's ten of them in one box from Paramount (in the slimline cases,
thank you
, Paramount) for a list price of six bucks a shot. Not too shabby. And hey, some even have bonus bits:
The Bellboy
,
Cinderfella
,
The Errand Boy
,
The Family Jewels
,
The Ladies Man
,
The Nutty Professor
and
The Patsy
all come with either scene-specific or full-on commentaries by Lewis and his friend Steve Lawrence.
Professor
also comes with a docu. Also in the set are
The Disorderly Orderly
,
The Delicate Delinquent
, and
The Stooge
. This one will keep you busy for a while. (
Buy it
)
Family DVD of the Week: The Parent Trap: 2-Movie Collection. Disney smacks you with not only the 1961 original but the 1986 made-for-TV sequel (which I don't think I knew existed before this landed in my lap). So you get both films with this, plus a making-of featurette, a featurette about the songwriters, the Brothers Sherman, a music video, an effects featurette, and a bit focusing on star Hayley Mills. I'm surprised they haven't made a second sequel to the original by now, remake or not. This is Disney, after all. (Buy it)
Horror DVD of the Week: Land of the Dead. It was such a glorious Halloween movie fest, where I could sit and watch FOUR Romero zombie movies. Something I thought I would never see happen. And yet here it is from Universal on a sweet unrated DVD (and you could catch the glimpses of stuff in the film they added back--very nice), with an audio commentary, a making-of featurette, effects featurette, zombie casting call, and my personal favorite bit: the video of Shaun of the Dead director Edgar Wright and star Simon Pegg going to film their zombie cameos. They went and lived the dream--check out this DVD and drip with envy. (Buy it)
Music DVD of the Week: The Police: Synchronicity Concert. Recorded in Melbourne in 1984, this release from Universal Music has fifteen tracks, plus four multi-angle tracks, and the concert trailer. If you miss the "old" Sting and this band, especially, then this DVD will hook you up, with tracks like "Every Breath You Take," "Spirits in the Material World," and "Message in a Bottle" here in all their live glory. Very nice. (Buy it)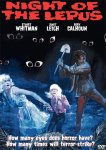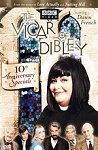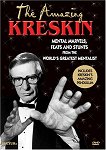 Adverse Video of the Week: Night of the Lepus. Want to know what comedy gold is? Watching giant car-sized rabbits stomp around menacing the countryside. No, sorry, scratch that--watching regular-sized rabbits filmed on scale sets to make it look like they're the size of cars--and watching it...and watching it...and watching it...because it just keeps going on and on and on...that's hilarious. Janet Leigh and DeForest Kelley are just two of the hapless folks in the path of these rampaging beasts. Incredibly bad. Makes Kingdom of the Spiders look golden. But you just gotta see it. (Buy it)
Brit DVD of the Week: The Vicar of Dibley: The 10th Anniversary Specials. Can you go home again? Well, the characters never left Dibley, but four years after the final series, can the actors and writing stand to go back for two more trips to the well? Now's your chance to find out with this BBC Home Video release, featuring the two specials, a Comic Relief sketch, outtakes, and behind-the-scenes footage. (Buy it)
Magic DVD of the Week: The Amazing Kreskin. A staple of late night television that apparently I missed through the years, Kreskin is on tap here to explain some magic tricks while somehow implying that he's got the real thing, baby. It's an odd combo to deal with, but if you've already watched everything Penn & Teller have to offer on DVD, read all of Ricky Jay's books, and are still desperate to get a magic fix, this Kultur release might do in a painful pinch. (Buy it)
UMD of the Week: Stargate. You know, you might have forgotten: before this was a series, it was a movie. No, I'm serious. Kurt Russell and James Spader starred in it. Quit looking at me like I'm crazy, I'm not kidding. Look, I'll prove it: Lions Gate has released the extended edition of the film on UMD so you can wander around bumping into lightposts while you watch it on your PSP. No features to be had, but it's there all the same. Some guys named Devlin and Emmerich...honest. (Buy it)