Here's yer DVD goodness...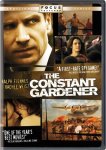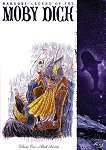 DVD of the Week: The Constant Gardener. Ralph Fiennes takes the lead in this John Le Carre adaptation, hitting DVD from Universal. His activist wife, played by Rachel Weisz, is found dead in Kenya--murdered. He goes to try and solve the crime himself but winds up stumbling upon a vast conspiracy. This release comes with deleted and extended scenes, a featurette on shooting in Kenya, behind-the-scenes bits and a featurette on Le Carre. (Buy it)
TV DVD of the Week: America's Funniest Home Videos: The Best of Kids and Animals. Is it just me, or does that kid at the bottom of the cover look like he's eyeing that flying dog because he's hungry? I think of the strangest things. So does most of America, though, and here's the video evidence. If you like watching the titular subjects falling over and whatnot, then you've come to the right place with this Shout Factory release. You get two bonus prize-awarding episodes plus a two-hour "Battle of the Best" on disc three. (Buy it)

Anime DVD of the Week: Hakugei: Legend of the Moby Dick, Vol. 1: Ahab Awaits. Melville goes anime! Um. Not exactly. You see, it's the year 4699, whales are spaceships set adrift, and whale hunters are the salvage crews who are out to grab their loot. And Moby Dick this time around is a white space ship. So this ADV release will be certain to make Dindrane's head spin a bit. It comes with character sketches, bios, artwork, and clean opening and closing animation. (Buy it)
Animation DVD of the Week: Walt Disney Treasures: The Chronological Donald, Vol. 2: (1942-1946). How many times do I have to tell you people? If it's a Walt Disney Treasures release, you buy it. Don't even ask questions. But if you must, yes, this is exactly what it purports to be: two discs featuring thirty-two classic Donald shorts (including the infamous WWII shorts), plus an episode of Disneyland featuring Donald, an interview with the current voice of Donald, a Carl Barks featurette, and more. (Buy it)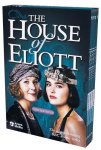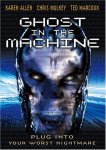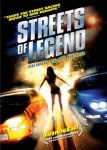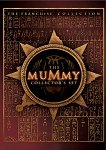 Brit DVD of the Week: The House of Eliott: Series 2. From the creators of Upstairs Downstairs comes this series about two sisters who run a fashion house in 1920s London. The two sisters are played by Louise Lombard and Stella Gonet. This Acorn Media release comes with all twelve episodes across four discs, an interview with Lombard and a photo gallery. (Buy it)
Adverse Video of the Week: Ghost in the Machine. A serial killer has an accident while en route to his next victim's house. While being treated in the hospital, a freak accident turns him into a being of pure energy...so he goes on a rampage as Zzzax! Wait, no, I got confused. He does go around causing havoc, though, which means it's up to the once-spared victim and a computer hacker to reboot his ass! Yeah! Or something. (Buy it)
Automotive Video of the Week: Streets of Legend. If you dig cars and dig street racing, then this release from Lions Gate is up your alley. Featuring real drivers doing real crazy shit on California streets, you get action through cameras stuck to the cars. Oh, wait, is there a plot? We were too busy waiting for another race without benefit of stunt folks. (Buy it)
Boxed Set of the Week: The Mummy Collector's Set. A lot of people don't care for Sommers' Mummy flicks. I'm one of them. But hey, if they're your thing, rock on with your bad self...and with this boxed set from Universal. Featuring all three Mummy-related flicks, the individual films come relatively stacked with commentaries, effects bits, deleted scenes and outtakes, and a scad and a half of featurettes. (Buy it)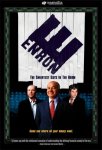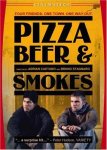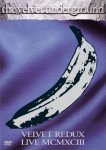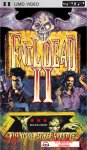 Comedy DVD of the Week: The Bad News Bears. As far as remakes go, they certainly could have done a lot worse. Billy Bob Thornton is an inspired choice to take over the Walter Matthau role, and the good news is that the kids are just as foul as the original. So some kudos to Paramount are in order for not going too too far from the source material. Their DVD release is also a decent one, since it comes with a commentary by the director and writers, featurettes, outtakes and deleted scenes, and more. (Buy it)
Docu DVD of the Week: Enron: The Smartest Guys in the Room. Profiling one of the biggest bits of corporate skullduggery in history, this Magnolia Pictures release hits DVD--and for those who only know of the news story from the bits and pieces caught on the news while living their normal lives, it's a bit of a bombshell. Rare audio and video provides the backdrop for a look at the greed and devastation the company was all about. This release comes with a commentary with the writer/director, deleted scenes, a making-of, convos with the journalists who wrote the book this is based on, and more. (Buy it)
Foreign DVD of the Week:
Pizza, Beer & Smokes
. This Facets Video release brings this film from Argentina to your living room. It's Buenos Aires and gangs of hooligans (pop!) roam the streets looking for loot. Our hero (?) decides to pull one last job rather than lose his pregnant girlfriend, but of course things don't go as planned. Very bad things, rather than hijinks, ensue. (
Buy it
)
Music DVD of the Week: The Velvet Underground: Velvet Redux: Live MCMXCIII. I never knew the group had ever gotten back together again, but my music fu has never been up to the level of a T-Diddy or a Rob. So regardless, Rhino schools me with this live Paris concert from their reunion tour back from 1993. A nice plethora of tracks are here, including "Sweet Jane," "I'm Waiting for the Man," and "Heroin." (Buy it)
UMD of the Week: Evil Dead 2: Dead by Dawn. Folks that like to watch eyeballs flying across rooms, dismemberment, and buckets of gore while wandering about from place to place--namely you PSP types--will appreciate this release from Anchor Bay. The second chapter (well, second and part of the first since it kind of redoes the first film) is now available to be toted about on this lovely UMD release.