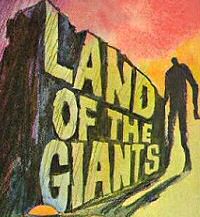 I know it's a stretch, but when I was looking through the "exhibits" that make up this Little People street art project, I was reminded of the classic Irwin Allen TV show. Maybe it's the part where they said "left to fend for themselves" that made me think of the wee little ones getting crushed underfoot. And then you've just got a tiny poster or an elevator there by itself, left for some normal-sized human to notice one day and say, "WTF?"
I've thought about this too much, haven't it?
Found at Boing Boing by Rox of Spaz-House.