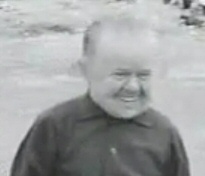 Each week, we give you something strange and pointless because the week no doubt will be strange and pointless. This is a vaccine, if you will, against your own personal dayjob virus.
This week's selection features a small man laughing for two years and a camel practicing yoga. It's actually pretty symbolic if you don't think about it.
If you do think about it, you may find yourself asking, as I did, "Is this a David Lynch short film or what?"
Direct link for the feedreaders.