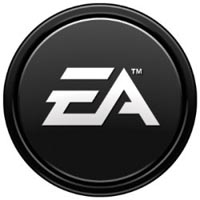 EA's buyout offer to Take-Two has gone hostile. The software titans, having been rebuffed on a more congenial buyout offer, has gone with a straight offer to shareholders at $26/share…they're attempting to just buy controlling interest out via the open market. Despite the timing, this deal isn't just (or even mostly) about Take-Two/Rockstar's marquee Grand Theft Auto franchise, whose fourth (or sixth or eighth, depending on how you count 'em) installment is just around the corner. I suspect, as do others, that GTA is a smokescreen and a nice bonus from EA's perspective in this deal. The real juicy acquisition is T2's competing sports franchises. If EA sews up this deal, they will be the sole licensed purveyor of video games based on any and all professional and collegiate sports. So now all you basketball and hockey fans can come to know the agony that the football side of the house has struggled with since EA got cozy with the NFL. Further analysis after the jump.
[fusion_builder_container hundred_percent="yes" overflow="visible"][fusion_builder_row][fusion_builder_column type="1_1″ background_position="left top" background_color="" border_size="" border_color="" border_style="solid" spacing="yes" background_image="" background_repeat="no-repeat" padding="" margin_top="0px" margin_bottom="0px" class="" id="" animation_type="" animation_speed="0.3″ animation_direction="left" hide_on_mobile="no" center_content="no" min_height="none"]
T2 has made some epic boneheaded moves over the past few years, what with the Hot Coffee scandal, senior officers investigated by the SEC, etc. EA, for all their faults from an actual player's perspective, hasn't ever really stepped outside the lines and put the
industry as a whole
at risk through their own activities. My concern is that EA will go down their traditional road of cranking out a sequel every year in any given franchise they own, thus driving T2 franchises into the ground in an attempt to cash in on name recognition.
That said, if T2's investors have any goddamn sense, the deal will go through. T2 has been up and down over the past few years, and it wouldn't take too much to make things worse. $26/share is over market value. I am cautiously in favor of the deal, but want to hear more specifics re: how EA intends to structure relationships with T2's subsidiary development companies. Having already gobbled up Pandemic and Bioware, I'm leery of too much more consolidation, but T2's missteps and gaffes over the past few years don't incline me to sympathy.[/fusion_builder_column][/fusion_builder_row][/fusion_builder_container]