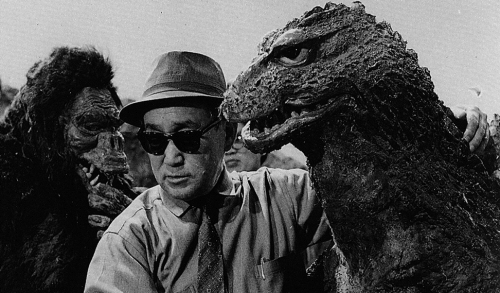 Eiji Tsuburaya was the head of special effects for the team that created Godzilla. Which gives him god status around here. But what vaults him to ridiculous god status is the fact that he also created Ultraman, which of course, is Airwolf. He would have been 107 today.
Here is a brief edited down docu that shows some behind the scenes bits for the original Gojira. Update: Alas, that bit has been taken down.
Couldn't find the Japanese trailer for Godzilla, Here's the Americanized version, starring Raymond Burr, whose acting style in this is about as flexible as the suit we just saw in the docu.