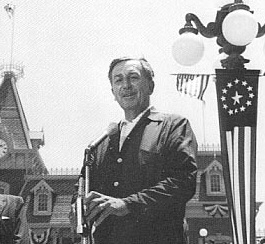 I'm not as familiar with Disneyland, living as I do on the eastern half of the continent. I've spent much more time at its younger brother in Florida. But regardless, it was the first, and it turns 53 today.
Here's the live broadcast from the opening. There's a lot to see in this, from Fess Parker and Buddy Ebsen doing their Davy Crockett bit to the Firehouse Five + 2 and a crapload more. How cool would it have been to be there opening day?
Direct link for the feedreaders.