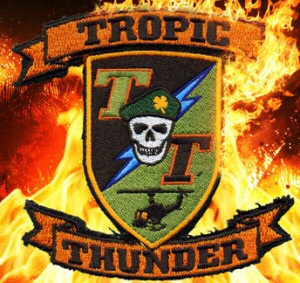 We are just about to get hit with Tropic Thunder, the film that I hope delivers on its promise of ridiculous mayhem. And Paramount has set aside two movie posters from the film. You can win them. And here's the best bit: signed. Signed by...
Jay Baruchel, plays Kevin and played Jay in Knocked Up
Etan Cohen, co-wrote the screenplay
Steve Coogan, plays Damien and you've been seeing him all over the place for Hamlet 2...plus he's Alan Partridge
Brandon T. Jackson, plays Alpa
Justin Theroux, co-wrote the screenplay, most recently played John Hancock in John Adams
Below the break, there's the pic of the poster and then where you can enter. And you can enter, folks--once a day.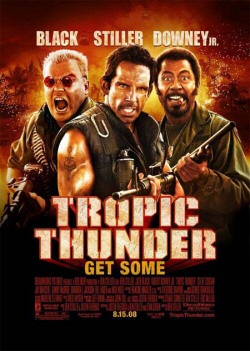 Contest is closed! Thanks for playing.
But don't despair! For the latest in contestage, check out the site here.
Or if you want to never miss another contest, subscribe to our RSS feed!