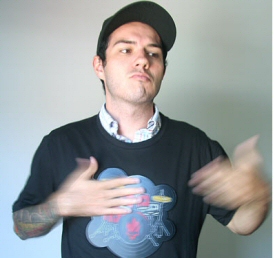 I remember at the last
Jonathan Coulton
/
Paul and Storm
show, where I know the performers were distracted by the guy in
the graphic equalizer shirt
. And I think the other shirt that threw them was
the pong shirt
. Or maybe it was
the Wi-Fi detector shirt.
Whichever it was, they were flipping out at the dancing lights being worn by certain members of the audience.
Now, I give a warning to them and to all the other pop culture/geekcentric musicians: ThinkGeek now has an electronic drum kit shirt.

Direct link for the feedreaders.
People, use this shirt responsibly. I've been to enough shows to know that people have trouble clapping in rhythm, much less providing improvisational percussive accompaniment.

Buy Stuff