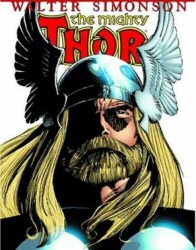 Pop culture news in little espresso shot-sized chunks. Because you have better things to do with your time than read 500 word posts on each of these.
Congratulations, Marvel. You have managed to get my attention by getting Kenneth Branagh in talks to helm Thor, which is slated to hit cinemas in 2010. Trouble is the script is by Mark Protosevich, who is infamous in my mind for having written I Am Legend…for Schwarzenegger. Yes, it was terrible. Donald Blake will be the version of Thor in the film. Now bring in Walt Simonson to do design work and you'll have me actually looking forward to this. Source: Variety.
The H.P. Lovecraft Historical Society, those mad geniuses who do Lovecraft better than anyone, have The Shadow Out of Time coming out from their Dark Adventure Radio Theatre on October 1st. You can get it on MP3 or CD, and the CD has bonus bits. They also announced The Shadow Over Innsmouth. Find their goodness here. Found via SFFAudio.