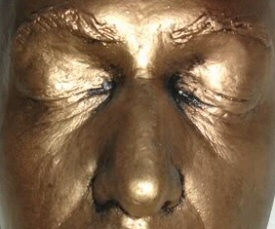 Rox sent us this: it's Forry Ackerman showing off life masks of major horror icons. Featured are John Carradine, Bela Lugosi, Vincent Price, Boris Karloff, and Lon Chaney Jr.
Discussed but not really seen much are Tor Johnson and Peter Lorre.
What's crazy is that I own casts of the Lugosi, Price and Karloff life masks that are featured in this vid. I mean they're creepy as hell to have around, but incredibly cool. And you know, creepy.
Direct link for the feedreaders.