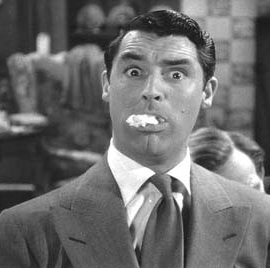 Yes, it's Cary Grant in a Halloween treat: Arsenic and Old Lace. Never before has poisoning been so amusing.
What I would have loved to see is the person who created the role of Jonathan…Boris Karloff. He played Jonathan in the stage play. That must have been…ridiculously good.
Reminded that the film is in our jurisdiction by Dave Lowe's Blog via Monster Rally.