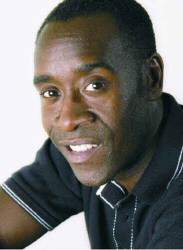 Melvin Van Peebles' Sweet Sweetback's Baadasssss Song is a play over at Off Broadway's Classical Theater of Harlem. It's playing April 24th and 25th. Source: Variety.
Wall Street 2? Apparently. It's called The Color of Money. Wait, no, sorry, that was the other sequel that made me say "No, seriously?" This sequel's called Money Never Sleeps, which was shortened from Money Never Sleeps Because the Government Can't Stop Fucking Spending It. That wasn't really the title, except in my mind. Allan Loeb (Things We Lost in the Fire) is scribing. Michael Douglas would reprise his character if the script works for him, or if enough insomniacal cash is waved in front of him. Source: Hollywood Reporter.
Like our Stuff? You can subscribe to just this portion of the site and get the Stuff You Need to Know by using this newsfeed. Thanks for stopping by.