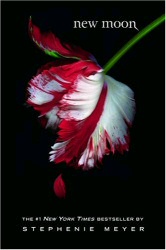 Because some sites want to make you slog through a 400 word article to get 50 words worth of info. To hell with that. Enjoy.
In a move that should surprise nobody, the sequel to Twilight, New Moon, has been given the go-ahead. This after the film did an estimated $70M this weekend. Quantum of Solace dropped 59%+ in its second weekend, but don't cry for it, it's already broken a half-billion when you add in the overseas. Of course, it opened overseas first, but I still think it'll match if not beat (slightly) Casino Royale when all is said and done. Disney's got to be a bit perturbed about Bolt opening with just $27M, since they haven't had something open that small in…a while. Anyway, if you're the author of a vampire novel aimed at teens, then you are sitting on a stack of gold at the moment. Congratulations.
Arrested Development is looking to become a feature film. Excellent. That plan worked so well for Firefly, after all. Source: Variety.
Aaron Eckhart is on board to play the platoon leader in the previously mentioned Battle: Los Angeles. Source: Hollywood Reporter.
Do you like our Stuff? You can subscribe to just this portion of the site and get the Stuff You Need to Know by using this newsfeed. Thanks for stopping by.