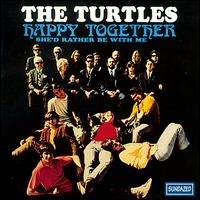 There's lots of pop culture news. You need to know it, but it can be taken in very small doses. Enjoy.
Alan Gordon was the songwriter who helped bring you "Happy Together," as well as "She's My Girl" and "Celebrate," along with Garry Bonner. Gordon died of cancer November 22nd at the age of 64. Source: Variety.

In honor of Gordon's passing, here's a Needcoffee send-off courtesy of The Leningrad Cowboys.