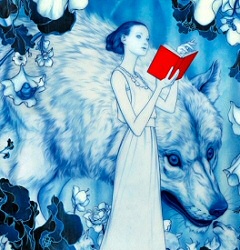 This is 2008, about to be 2009. We simply don't have time to read 500 words about a news item. Here's what happens when you put pop culture news through an espresso-fueled filter. Enjoy.
Amazon's deal today is Lost Season 1-3 for $58.99. That's 67% or $120.98 off the regular price. That's a sweet discount. As always, it's until they run out or the day ends, whichever comes first. You can snag yours today for that price by clicking here.
Fables is coming to ABC. They've committed doing a pilot for what would be an hour-long drama–and this is of course the kickass title that serves as basically Vertigo's flagship now. They don't say anything in the article that contradicts what the comic is–except for the fact it's a Vertigo series on ABC, when it really should be on a cable network. So we'll have to see what happens–apparently they wanted to get something together for the 2006-7 season and it didn't work out.
Beverly Garland, Fred MacMurray's second wife on My Three Sons, and such Corman films as It Conquered the World died at home this past Friday at age 82.

Among the winners of the British Comedy Awards were Ricky Gervais for Best Television Comedy Actor, Alan Carr for Best Comedy Entertainment Performance, and that scamp Russell Brand for Best Live Stand-Up. The full list can be found on Chortle.
James and the Giant Peach: The Musical? Maybe. Timothy A. McDonald, who co-wrote the Emmet Otter stage version we mentioned previously, has written the book for it. They're having a reading next year for the project. Source: Variety.
New Moon gets a new director. There's a couple of different reasons being bandied about–none of which you should care about, but Catherine Hardwicke is out and no new helmer is named yet. Source: Hollywood Reporter.

Do you like our Stuff? You can subscribe to just this portion of the site and get the Stuff You Need to Know by using this newsfeed. Thanks for stopping by.