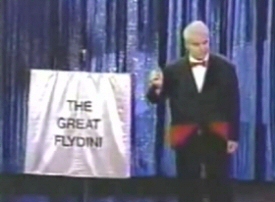 I try not to just post vids with nothing else because you can get that at any old website. But sometimes vids just need no introduction. Like this one.
Direct link for the feedreaders.
I will concur with the commenter on the YouTube page who asks why Steve Martin isn't funny anymore? Don't you miss him? I sure as hell do. Thanks to Graham Linehan for sharing.