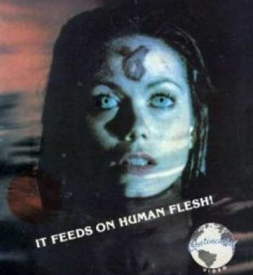 As 32 Days of Halloween continues, it's time for our second feature film. What goes well with virgin sacrifices? James Earl Jones, of course. It's Blood Tide from 1982. And fair warning: boobs.
Direct link for the feedreaders.
Last year, we were watching the original 1941 Wolf Man, and before that: the classic vampire flick, Nosferatu.