And The Latest Winners Are...
Posted 01.11.10 @ 3:53 am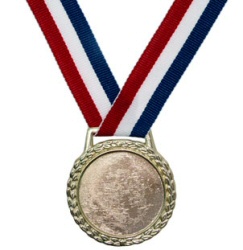 Kit Price of Ohio, Stan Myers of Kansas, and Mike Powers of Indiana are Keeping Up With the Kardashians
Doug Smith of Tennessee wins Dogfights
Steve Hughes of Montana, Evan Kurtz of Louisiana, and Sanford Mead of New Jersey will be applauding Command Performance on Blu-Ray
Tom Wright of Ilinois gets to embark on Expedition Africa
Ellen Cunningham of Massachusetts, Mike Groesbeck of Florida, Shirley Hicks of Kentucky, Bonnie McAfee of Michigan, and Kate Anthony of New Mexico get to enjoy How to Be
Lillian Bates of Maine, Rhonda Luby of Connecticut, and Jackee Spencer of Utah will get chills with Haunted Airman
Emily Kirk of Nevada and Helen Rich of Virginia get to laugh along with Monty Python: Almost the Truth
Cameron Brown of New Hampshire get marching orders for Patton 360, Season 1
Charlotte Davis of Wyoming sees the future with The Nostradamus Files
Nate Payne of Texas flies to new heights with UFC: Ultimate 100 Fights
Kaitlyn Anderson of Oklahoma and Eddie Bly of North Dakota will be Playing for Change
Congrats to all the winners. Don't see your name up there? Don't panic. There are plenty of chances to win. Find our contests here. And hey: subscribe to our contest feed so you don't miss a single chance to enter--the day you miss entering might have been Your Day!