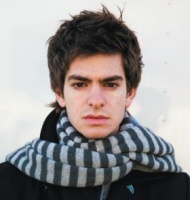 There's a lot of entertainment news going on. You honestly don't need to know most of it. And the bits you do need to know, you don't need to know that instant. Rather than write up a bunch of individual posts you have to read, here's one post with everything. Boom. Done. Enjoy.
Amazon's deal of the day is for both seasons of Flight of the Conchords plus a CD for $26.99, which is 55% off the normal price. Today only and while stocks last. So. There you have it. Find that here.
When you hear that Cronenberg is directing Viggo Mortensen in a film called A Dangerous Method, you're probably not guessing what comes next: that it's a love triangle featuring Jung and Freud as characters. If you want to see Mortensen and Michael Fassbender as Freud and Jung, check out the pics here. Also in the film are Keira Knightley and Vincent Cassel. It's due out next year.