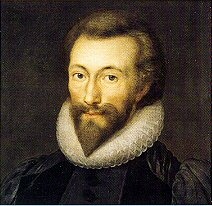 We return and it's Day 12 of National Poetry Month. Time for more of 30 Days of Poetry Audio. It's time for some more John Donne and "The Flea."
You can download it directly here and a unique feed is here. Enjoy.
Last year at this time we were listening to Lewis Carroll and "The Jabberwocky."
[audio:http://www.podtrac.com/pts/redirect.mp3/www.needcoffee.com/podcasts/flea-donne.mp3]

Where to Find Stuff