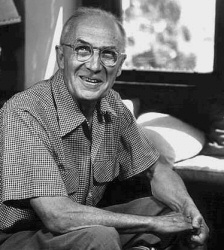 Day 29 of National Poetry Month 2011 and because I can't resist: more William Carlos Williams and "A Love Song."
You can download it directly here and a unique feed is here. Enjoy.
Last year at this time we were listening to an original in the form of "Dies Irae."
[audio:http://www.podtrac.com/pts/redirect.mp3/www.needcoffee.com/podcasts/love-song-williams.mp3]

Where to Find Stuff