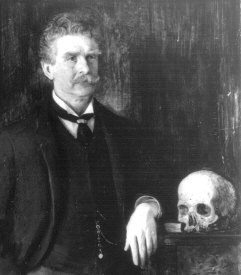 And now something a bit longer for tonight's 32 Days of Halloween audio pick. It's the classic from Ambrose Bierce, "An Occurrence at Owl Creek Bridge." Enjoy.
[fusion_builder_container hundred_percent="yes" overflow="visible"][fusion_builder_row][fusion_builder_column type="1_1″ background_position="left top" background_color="" border_size="" border_color="" border_style="solid" spacing="yes" background_image="" background_repeat="no-repeat" padding="" margin_top="0px" margin_bottom="0px" class="" id="" animation_type="" animation_speed="0.3″ animation_direction="left" hide_on_mobile="no" center_content="no" min_height="none"][audio:http://www.podtrac.com/pts/redirect.mp3/www.needcoffee.com/podcasts/owl-creek.mp3]
Find it directly here. Or subscribe to the feed to get all the 32 Days audio. If you're already subscribed to our Needcoffee.com general podcast feed, you already get them, so you're good.

Where to Find Stuff