Wayhomer Review #113: The Raid: Redemption
By Widge - posted 04.07.12 @ 12:59 pm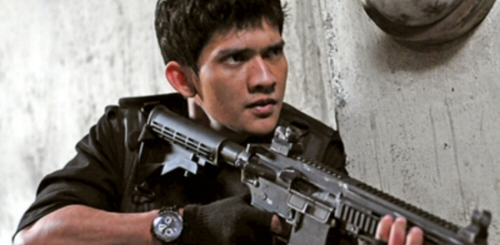 Episode #113 for The Raid: Redemption, in which our protagonist tells you to bring medication, has found your Indonesian Bond villain and ponders the use of his elbows as pointy, deadly weapons.

Direct link for the feedreaders. Downloadable iPod version here.
Want to subscribe to our Wayhomers as a video podcast? Here's your link.
Want to subscribe to all our video podcasts in one fell swoop? Here's your link.
Special thanks to PhantomV48 for the closing animation.
Read More About:
Keep Browsing:
« Win The Iron Lady on DVD! | Win Snow White: A Deadly Summer on DVD! »
A Mob Numbering 3
»
1.

great movie if you like no plot all fight action films with subtitles

Comment by Margaret Hirst — April 10, 2012 @ 7:06 am

2.

The Raid: Colon Redemption would be a very different movie.

Comment by Aaron — April 10, 2012 @ 9:10 am

3.

Margaret and Aaron: I agree with you both.
RSS feed for comments on this post. TrackBack URI
Line and paragraph breaks automatic, e-mail address never displayed, HTML allowed: <a href="" title=""> <abbr title=""> <acronym title=""> <b> <blockquote cite=""> <cite> <code> <del datetime=""> <em> <i> <q cite=""> <strike> <strong>