DragonCon 2012 Schedule Now Online; FSM Help Us All
By Widge - posted 08.23.12 @ 12:35 pm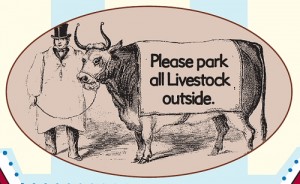 Our schedule for Labor Day Weekend at DragonCon is now online. It is incomplete, wrong and in desperate need of electroconvulsive therapy. Beyond that, it's perfect. You can find it here.
Two items of major note: the Fun Fest is taking place Friday night at 8:30pm in the International North Ballroom of the Hyatt. And the recording of Solve This is Sunday at 5:30pm in the Atlanta Ballroom of the Westin featuring the regular cast of maniacs. That recording will mark the first episode of the second series of Solve This.
Looking forward to seeing everybody there.
Read More About:
Keep Browsing:
« Win Boss Season 1 on DVD! | Win a Labor Day Prize Pack From A&E Home Entertainment! »
A Mob Numbering 8
»
1.

So is it essentially me, Rob, and Widge competing to see who can get onto the most panels?

Comment by Aaron — August 23, 2012 @ 6:38 pm

2.

I concede defeat already. I'd much rather stay on the sidelines and watch others try to kill themselves.

(throws steak knives in the center of the ring)

FIGHT!

Comment by Widge — August 23, 2012 @ 6:47 pm

3.

I beat you and Widge...and am likely close to Rob. :)

Comment by LeighBC — August 23, 2012 @ 9:33 pm

4.

You beat us all. Ruthlessly. I still have bruises from last year.

Comment by Widge — August 23, 2012 @ 10:48 pm

5.

That's ONLY because you all asked nicely. And if you still have bruises it just means I did my job well.

Comment by LeighBC — August 24, 2012 @ 11:05 am

6.

OH, and wait! Rob and I have groupies? Really? Huh. Cool.

Comment by LeighBC — August 25, 2012 @ 9:32 am

7.

...I am so excited for D*con. Can't wait to meet the loonies proper.

Comment by Isaac — August 26, 2012 @ 3:46 am

8.

"Welcome to DragonCon, Isaac. Hope you survive the experience!"
RSS feed for comments on this post. TrackBack URI
Line and paragraph breaks automatic, e-mail address never displayed, HTML allowed: <a href="" title=""> <abbr title=""> <acronym title=""> <b> <blockquote cite=""> <cite> <code> <del datetime=""> <em> <i> <q cite=""> <strike> <strong>