Your Weekend Justice #182: Grandmother With a Pitchfork (for iPhone)
By Widge - posted 12.07.12 @ 10:11 am
It's Weekend Justice: the Internet's #1 audio trainwreck. It's the podcast that cannot be replaced by any simple smartphone app, no matter how hard you goddamn programmers try.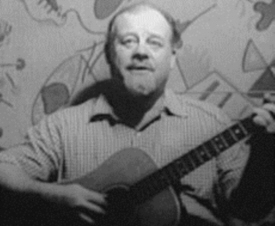 Agenda:
That thing in The Mexico
What you wear for self-deprecation
The Screwed Up Feet of the Long Distance Runner, or Why Jon is Zombie Food
Disco on wheels, plus seizures
Technical Podcast Hell
In defense of Samsung
Scott's perfectly timed exercise question
Motivational apps
Email and the Arrow of Time
The benefit of canes...and dishonor
Advent calendar idea
Hello shingles
Hobbit Syndrome
Tolkien Botox
Pre-substantiation
The Giant Cosmic Blender at the Heart of the Universe
Xmas trees
Storage Truth!
Dander Wars
Boardwalk Empire and damaged goods (SPOILERS)
Walking Dead (SPOILERS)
Alice of Spazhouse
Crime and Comic Relief
The demise of Vertigo
Doctor Who speculation
Who Superman should fight (brilliant)
Spider-Man speculations
Rob's Red Dawn review
Saving cinemas with overpriced food
Edison, asshole
How to pronounce "meme"
Headsup: There's new Weekend Justice gear as well in the Zazzle store.
Thanks to Jon from The Unique Geek for helping us sound good.
As always, special thanks go out to Clutch for letting us use their absolutely badass song, "Promoter (of earthbound causes)" as our theme music for this.
Buy Blast Tyrant, which is where you can find "Promoter". Buy their latest album, Strange Cousins from the West. Send them love and coin.
BTW, you iTunes subscriber types can nab the feed for all Need Coffee podcasts here. Weekend Justice only? Get that here. If you like us, why not rate us? We don't bite. Mostly.
Or if you want to do something else with it, the feed feed for all our podcasts is here. And just Weekend Justice is here.
To download this episode directly, Your Weekend Justice #182: Grandmother With a Pitchfork (for iPhone), then do that thing. For the previous episode, click here.
Read More About:
Keep Browsing:
« RIP: Dave Brubeck | Black Phoenix Supplements Their RPG Line »
A Mob Numbering 4
»
1.

"-Look the end of the world is coming, stop questioning it. -Just shut up and eat your bacon jello!" Is what I'm taking away from this chaotic episode.

Comment by Montag — December 7, 2012 @ 2:08 pm

2.

At least we reached someone with our message. Thank you.

Comment by Widge — December 7, 2012 @ 8:31 pm

3.

What I got from this episode is that EVERYONE wants to see JonB in spandex.

And I wasn't even present for the convo so it's not just me and Serv. :D

Comment by LeighBC — December 13, 2012 @ 9:06 am

4.

Whoa, whoa, whoa. I wouldn't say EVERYONE, chica.
RSS feed for comments on this post. TrackBack URI
Line and paragraph breaks automatic, e-mail address never displayed, HTML allowed: <a href="" title=""> <abbr title=""> <acronym title=""> <b> <blockquote cite=""> <cite> <code> <del datetime=""> <em> <i> <q cite=""> <strike> <strong>