Your Weekend Justice #190: House of Cards, Condo of Monopoly Money
By Widge - posted 03.22.13 @ 11:41 am
It's Weekend Justice: the Internet's #1 audio trainwreck--the podcast that has unraveled the vast conspiracy that links Sesame Street with SPECTRE. The truth can finally be revealed.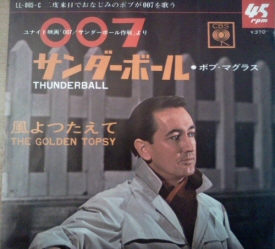 Agenda:
Lice and parenting update
Damn you, atheists!
The trouble with schools
Song of the South revisited
Spicy brains. And prions.
At last, a reason for education!
Apple shopping online
Catching up with Robin
Kato Boutelle
Walking Dead lameness (SPOILERS)
The Following (SPOILERS)
House of Cards (SPOILERS)
Top Gear and reality
Remembering (incorrectly) Saturday Night Live
The black hole of Sesame Street
What...Bali Hai?
Catching up on Leverage. Not really.
Catching up with Peter Weller
The healing power of Robert Vaughn
The Legend of Billy Barty
Headsup: There's new Weekend Justice gear as well in the Zazzle store.
Thanks to Jon from The Unique Geek for helping us sound good.
As always, special thanks go out to Clutch for letting us use their absolutely badass song, "Promoter (of earthbound causes)" as our theme music for this.
Buy Blast Tyrant, which is where you can find "Promoter". Buy their latest album, Earth Rocker. Send them love and coin.
BTW, you iTunes subscriber types can nab the feed for all Need Coffee podcasts here. Weekend Justice only? Get that here. If you like us, why not rate us? We don't bite. Mostly.
Or if you want to do something else with it, the feed feed for all our podcasts is here. And just Weekend Justice is here.
To download this episode directly, Your Weekend Justice #190: House of Cards, Condo of Monopoly Money, then do that thing. For the previous episode, click here.
Read More About:
Keep Browsing:
« Threadless: One Day Left for $10 Sale, Feeding Frenzy Continues | Music Monday: Branford Marsalis Quartet, Edison Chair, Cowboy Junkies & More... »
A Mob Numbering 7
»
1.

To answer Rox's question (sort of). three Presidents were elected to serve in the Legislature after their Presidency. John Quincy Adams returned to the House of Representatives and was known for his fight against slavery. In fact, Adams suffered a stroke on the House floor after voting against giving honors to Mexican-American War.
Andrew Johnson was elected to the U.S. Senate. But in most cases he treated as a pariah, due to his impeachment.
John Tyler was elected to serve in the House of Representatives in the Confederate Congress, but passed away before serving in this body.
Since Adams was a Secretary of State before becoming President, and both Tyler and Johnson served as Vice Presidents before the passing of their predecessor, I think this may answer that question.

Comment by Kevin Olson — March 24, 2013 @ 7:41 am

2.

Widge-
re: Dean Koontz
While I completely agree with you that koontz is pretty much garbage, Lightning was good, but have you tried reading Odd Thomas? The Odd Thomas books are, overall, pretty damn good. The first one is absolutely amazing, and the others, while nto as good, are still a cut above the way Koontz normally writes. He unfortunately can't keep the Koontzness out of the voice, and sometimes slips into the pretentious over-writing that makes me loathe him so much, but for the most part, I like them. At least, read the first one. The first one is great.

Also.
While on the subject of misremembering past tv shows, and since you touched very very briefly on Mr Rogers, that, in turn, reminded me of something that I swear happened, but which no one that I have ever EVER talked to remembers, and of which I can find no proof on the internet ever actually happened. I speak, of course, about the arrival of The Purple Panda.

Trolley came out of the tunnel into the Land of Make-Believe, and went around the castle, and into the other castle, and suddenly backed out, ding-a-linging madly. The other characters looked at him and asked what was wrong, and then looked toward the exit tunnel WHERE A GIANT PURPLE PAW WAS REACHING OUT OF THE ILLIMITABLE DARKNESS AND CLAWING ITS WAY OUT.

No one else remembers that, so, I guess- does anyone who might be reading this remember the Purple Panda?

-M

Comment by EditorMikeC — March 24, 2013 @ 8:16 pm

3.

I have not, though after Strangers I would need to do a lot of drinking before I cracked open another Koontz.

Purple Panda sounds freakin' amazing. Here's a thought: have you thought of pinging the site Kindertrauma with your question on that? It's right up their alley...

Comment by Widge — March 24, 2013 @ 11:27 pm

4.

Widge - totally agree with you on Walking Dead. I'm getting really disappointed with the season (and This Sorrowful Life didn't help matters).

Also - I triple dog dare you to sing Muskrat Love during a Make the Bad Men Stop panel at DragonCon. Triple. Dog. Dare.

Comment by Carol — March 25, 2013 @ 9:13 am

5.

I have not.
I've never even heard of Kindertrauma. I'm definitely looking that up instead of going to sleep like I should be doing right now.
Thank you!
-M

Comment by EditorMikeC — March 25, 2013 @ 11:38 am

6.

If I've robbed you of sleep, then my work here is done...

Comment by Widge — March 25, 2013 @ 1:52 pm

7.

Carol: If that indeed should happen at a panel, then you will have full responsibility for the chaos that ensues.
RSS feed for comments on this post. TrackBack URI
Line and paragraph breaks automatic, e-mail address never displayed, HTML allowed: <a href="" title=""> <abbr title=""> <acronym title=""> <b> <blockquote cite=""> <cite> <code> <del datetime=""> <em> <i> <q cite=""> <strike> <strong>