Posted on 11.01.07 by Widge @ 3:41 am
Comments on this: none yet.
Add your own.
BibliOdyssey has posted some fascinating pages from the 1630 book, Academy of the Sword. Or rather, its full title is:
Academy of the Sword. Wherein is demonstrated by mathematical rules on the foundation of a mysterious circle, the theory and practice of the true and heretofore unknown secrets of handling arms on foot and horseback.
Apparently the horseback portion was never to be realized, however--sort of like History of the World Part II. This book is pretty damn rare in its original form, apparently: they report it can go for $50,000. If I were you and wanted it, though, I'd stick with the re-release.
Categorized as: Books
Comments: None
Posted on 08.08.07 by Widge @ 4:06 am
Comments on this: none yet.
Add your own.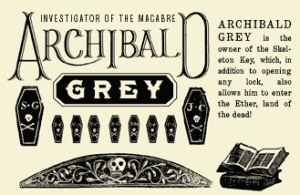 Brass Goggles points out that penny dreadfuls are on their way back in, but now it's Dollar Dreadful (thanks to inflation). There's previews online now and the full online shop will be hitting soon, they tell us, and it looks like a veritable hoot. How can you resist stuff with titles like "Octavious Watt and His Pneumatic Bride" and "Archibald Grey," who has a Skeleton Key which opens everything, including a way into the land of the dead? Answer: you cannot.
We'll try to yell when the shop goes live.
Categorized as: Books
Comments: None
Posted on 07.27.07 by Widge @ 4:44 pm
Comments on this: none yet.
Add your own.
How do you get to Carnegie Hall? The answer is: write books, sell fifty quintillion copies, have them turned into mega-movies, and have the whole thing turned into a theme park. Practice? Bah.
So yes, J.K. Rowling is going to be at Carnegie Hall on Friday, October 19th. She's going to read from Book 7, do a Q&A, and sign copies.
That's nice, you say, but we're busy reading Book 7 and underlining the good bits. Why should we care?
Because a thousand folks can win a pair of tickets to be there.
July 30th, the contest opens up. Anybody 7 and up can enter the contest at www.scholastic.com/harrypotter. For all the details, the rest of press release follows after the jump.
If you win because we pointed this out to you, send us a pic of you at the event. That's all we ask.
Update: If you want a direct-direct link to the contest, go here. Thanks to Susan P. for passing that our way.
Categorized as: Books and Contests and Headsup
Comments: None
Posted on 07.26.07 by Widge @ 11:08 pm
Comments on this: none yet.
Add your own.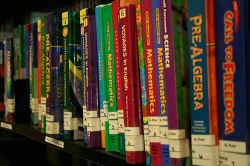 But that's okay, because I went through college on the five year plan and speaking for my fellow staff members, we have earned the right to let out a huge whew because it's you tromping off to class in just a few weeks and not us.
People always ask me if I intend to go back to school, as though my first run through the educational gauntlet didn't fuck me up enough.
But to the point: for those of you who are unfortunate enough to not have your degrees yet, there's two things we know you need.
1) You need to stay awake and stay (relatively) sane. You know that we're here for you in spirit with all the crazy crap we can muster for when you're up at three in the morning and you need a good stress reliever before you finish that paper.
2) You need money. While we can't help you there, because we need money too, we found a way we both can win. Amazon is having a 30% off new textbooks sale for a limited time. And they have used textbooks for up to 90% off. You don't spend so much, we get some kickbacks. Everybody happy.
Back when we were your age, all we could do was drive to the off campus used book store and pray that somebody had unloaded that 900-page tome on the Roman Empire so we could save some coin. But you whippersnappers have choices. Go here to check out the Textbook store at Amazon.
Oh, and you'll need either this link or this link. And remember, Peter: with crushing amounts of caffeine comes crushing amounts of responsibility. Thanks.
Categorized as: Books and Headsup
Comments: None
Posted on 07.22.07 by Widge @ 6:13 pm
Comments on this: none yet.
Add your own.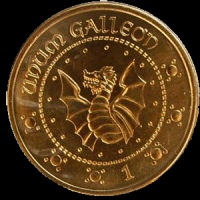 So Borders has announced today that they sold 1.2 million copies of Harry Potter and the Deathly Hallows worldwide. That's a single-title one-day record for the chain, apparently. They only sold 850,000 copies of Half-Blood Prince on its first day.
Huh. I actually just said "only 850,000 copies."
Anyway, they also announced that about 800,000 fans turned out for their midnight sale/celebration things. According to the press release, they're happy as hell, but here's my question: did they make any money? I know it sounds insane but bear in mind that with the steep discounts going on, some chains actually lost money on previous Potter releases. Even with those sales numbers. I guess we'll hear soon enough.
Categorized as: Books
Comments: None
Posted on 07.03.07 by Widge @ 11:41 pm
Comments on this: none yet.
Add your own.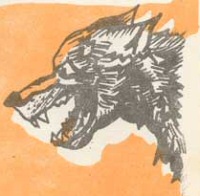 English Russia posts bits from books that were designed to frighten bad Russian kids into straightening up and flying right. Although I'm not certain how effective these actually were. Here's some samples:
If you plan not to listen to father
wild black cats would scratch your brother
Now, what's that about? What if you don't like your brother? And the idea of him being jumped by wild black cats has some appeal to you? And what if the brother actually does listen to the father? Well, this would make him stop listening just to get back at the brother who got him jumped by wild black cats, wouldn't it?
If you are greedy as old and don't share balls
probably you would be eaten by wolves
Probably? That's not very convincing, is it? I mean, I could probably be run over by a giant stampeding wombat as I sit and type this, couldn't I? If I was a little brat, I'd just take my chances: get your own goddamn ball.
You like to fight with your fellow-friends?
Then you'll be bitten by different snakes!
As opposed to the regular old snakes?
Maybe it loses the terror in the translation...here in America we just make kids who misbehave watch the Hallmark Channel. Kids beg for different snakes after an hour of that.
Categorized as: Books
Comments: None
Posted on 07.01.07 by Widge @ 6:52 am
Comments on this: none yet.
Add your own.
So I was curious about what you fine folks are ordering from Amazon through the site. Because we have a really wacky demographic, hitting all kinds of ages and locations and whatnot. When I try to describe you, our readers, to various studios and such when they're deciding what stuff to send us to cover, they're a bit confused. But aren't we all?
Anyway, so looking back over the last six months, here's the top five things you guys have ordered, listed here for your dancing and dining pleasure.
#5. Heroes Season 1. As I've said before, you guys are mad for Heroes. And these are just pre-orders! Maybe when it hits on DVD (next month) I'll be able to actually watch the thing on my own time, but it's fairly obvious that the comic geeks among you crave the stuff.
Categorized as: Books and DVD and Headsup
Comments: None