Posted on 01.17.08 by Rob Levy @ 3:12 pm
Comments on this: none yet.
Add your own.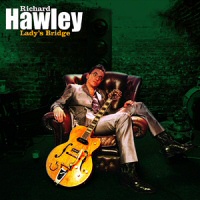 One year has winded down and another one has begun. You can tell by the chaos. The malls and stores are filled with crashing bores and generally scary people. Traffic is nuts. People are "fake nice" and smile way too much.
It's times like this that make me glad I shop online or at my indie retailer. Anyway, holiday merriment aside, 2007 was quite a year. It was a year of laughter, smiles, moving, lots of DJing, lots of books and a whole lot of generally trying to keep up.
So I guess this column will be a summary of sorts but also one with news and insights and all that jazz.
Anyway let's dispense with this stuff early on…
List Madness! Because I am going to be bothered relentlessly for them--here are my Top 10 lists. Yes, I have no taste, now let me live in peace.
Categorized as: Columns
Comments: None
Posted on 03.05.07 by Rob Levy @ 11:53 pm
Comments on this: just one.
Add your own.
Thanks to all of you for taking time away from the silly Anna Nicole Smith news and Arena Football League season to read my column. It is much appreciated.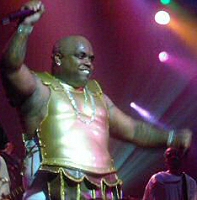 The Grammys were mighty boring. I don't really care two cents about them. They are decided on by people whose musical tastes have no bearing on mine whatsoever. Plus any excuse to not see Don Henley is fine by me. I don't really care about The Dixie Chicks but I don't think they deserved to win every single award, especially when Gnarls Barkley clearly had the Single of the Year.
The Single of the Year should go to the song that crosses over and impacts the most people that year. "Crazy" clearly did this. It was on rock, urban and contemporary hit radio stations. It was played in The Gap, hotel lobbies, sports highlight clips, Starbucks and every car driving down the street. During the spring and summer months you could not escape it. Magically, despite the overkill, "Crazy" never wore out its welcome. It never made you throw your hands up in exasperation and scream "Enough already!" This is the trademark of a great pop single and Gnarls Barkley clearly deserved to win this.
Categorized as: Books and Columns and Music
Comments: 1 Comment
Posted on 12.23.06 by Rob Levy @ 5:25 am
Comments on this: none yet.
Add your own.
As we slam the door on 2006 we look at 2007 with the usually end of the year suspicion. After all popular culture really floods the market right after the holidays In order to meet that first quarter profit margin.
It's a dangerous time: books, films, comics and music are loaded with good things, bad things disguised as good things and completely useless crap completely undisguised. With that in mind caveat emptor!
Upon deep reflection, the greatest Christmas song of all time is "Fairytale of New York" by The Pogues. It took nearly two years to write and forced Shane MacGowan to "raise his game" in order to match the perfect vocals of Kirsty MacColl. Their duet about a drunk who won at horses and a terribly disenfranchised and pissed off lover somehow manages to snarl, scream and punch itself into a "aw shucks it's Christmas so let's figure all this out later" ending. It is powerful, poignant and ripped full of anger and rage. It's like a fistfight with a nice kiss at the end.
Remaking "The Year Without A Santa Claus" is the dumbest idea since having a trilogy of Christmas movies with Tim Allen. The new version was pure excrement.
There was something oddly fun about the Twisted Sister Christmas album. I am so glad their Xmas gift to the world was quitting.
Categorized as: Books and Columns and Music
Comments: None
Posted on 11.11.06 by Rob Levy @ 6:14 am
Comments on this: just one.
Add your own.
I love the autumn. It's cold but not too cold, the air is cool and sometimes misty and foggy. Plus you can wear black all the time without getting hassled like you do in the summer. But in the autumn you can accessorize your leather jackets and boots with all sorts of cool clothes, scarves, etc…There is something great about a cool night with a crisp air that really gets you going. Plus you get all the fun of Halloween and Guy Fawkes Day thrown in as well! Yes indeedee the fall is pretty kicks ass! The downside to all of this though is that the dark, sinister crappy selling season of Christmas is just around the corner.
Are you tired of the midterm elections yet? My heavens, it was too much overload. I love politics and think everyone should be informed and discuss issues, but I resent getting two zillion calls on my answering machine and hundred of flyers and postcards in the mail. It pisses me off that we waste energy and trees on a lot of stuff that we can decide on for ourselves by thinking and being a well read society without the propaganda. Please spread all the political feces you want, just find a way to do it that doesn't diminish the rainforests or clutter my mailbox or waste my time. The Earth is dying, folks--can we think about that before we make thousands of stupid postcards that are just going to get thrown out?
Speaking of politics, I urge all of you to write your leaders urging them to find a way to keep Tim Allen from making any more movies.
Categorized as: Columns
Comments: 1 Comment
Posted on 10.03.06 by Rob Levy @ 5:32 am
Comments on this: 3 so far.
Add your own.
I'll start by quoting Leonard Cohen, "the summer's almost gone, and winter's tuning up." What this all means of course is that we are now breaching that pop culture gap of summer and Christmas releases.
This is a good thing and a bad thing. A lot of really good stuff is coming out for mass consumption. However, around the corner lies the dark and sinister holiday deluge of crap waiting to pounce on us.
I won't get into the bother of this year's holiday releases until next time, but rest assured there will be a lot of crappy records from crappy artists to choose from...
But one of the side effects of the holidays is the endless supply of best of releases, remastered editions and high profile new music.
Categorized as: Columns
Comments: 3 Comments
Posted on 08.27.06 by JM Tuffley @ 10:46 pm
Comments on this: none yet.
Add your own.
Welcome to From Somewhere, my semi-weekly digest of interesting nuggets strewn about the information highway. Be they about Technology, Pop Culture, or just random odd items, I'll attempt to make sense of them...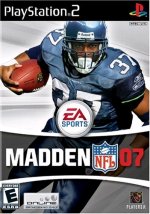 The lines formed in anticpation of the one of the biggest events of the year--and I'm not talking about Snakes on a Plane. No, I'm talking about Madden 2007, which shipped on all consoles known to man this past week--although PS2 and Cube owners might want to wait for the upgraded versions when the Wii and PS3 ship.
Or--and this is just a suggestion--you could wait for the real NFL season (with the real John Madden) to start next month.
Or not.
Madden 07 promises a true football experience, and features the most realistic-looking players in a sports video game. Which kinda helps-considering Madden is the only NFL game in town (07 is year two of EA's exclusive deal with the NFL).
Categorized as: Columns
Comments: None
Posted on 08.13.06 by Rob Levy @ 10:57 pm
Comments on this: none yet.
Add your own.
Well here we are in the summer with all of its blistering heat, power outages, expensive petrol and generally sucky summer tours. To make matters worse the quality of books, music and films out there right now is really low, which begs the question, why hurt the trees to make crap? In fact, so far the summer has been one bad buffet of pop culture crap.
Just what is really going on with The Wiggles? I'm convinced there is something more sinister at work there.
Bassist Joe Lally is taking some time away from Fugazi to record There To Here, his first solo album.
What kind of world do we live in when Paris Hilton can have a Top 20 Billboard single? A bloody sad one that's what I think. And people wonder why record sales are slipping nationally.
The Flaming Lips have remixed "Satin Chic" for the forthcoming Goldfrapp remix album.
Sleater-Kinney recently announced that they were calling it a day and taking a hiatus after their large gig at Lollapalooza and a small club show in Portland.
Weezer have also recently announced that they are going on indefinite hiatus.
Death from Above 1979 has split.
The Cruxshadows, Rasputina, Tori Amos, Voltaire and The Future Bible Heroes are just some of the artists appearing on the new Neil Gaiman CD, Where's Neil When You Need Him? The CD features various artists recording songs based Gaiman's various works.
Bob Dylan will make a guest appearance on the next Mudbone album. Mudbone is the brainchild of Parliament's Gary Cooper.
And I Feel Fine is the title of the new double CD from REM that collects the material from their tenure with IRS records (1983-87). The first disc is a straight forward best of CD with songs from their early career. The second disc contains live tracks, demos and rarities.
Another band milking the back catalog gravy train is Electronic. The band which consists of ex-Smith Johnny Marr and New Order vocalist Bernard Sumner have readied Get the Message, an extensive compendium of the duo's singles and remixes.
Speaking of Johnny Marr, the ex-Smith has become a fixture with Modest Mouse, producing their new album and agreeing to tour with the band.
In the meantime, his Electronic partner Bernard Sumner is hard at work with his band, New Order, composing the score for Anton Corbijn's film, Control. Control, currently filming in the UK, is the story of Ian Curtis of Joy Division and stars Sam Riley as Ian Curtis and Samantha Morton as his wife.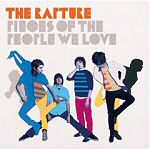 After some serious delays The Rapture has nearly finished their new CD, Pieces of People We Love for a fall release.
Another band hard at work on a new record is The Arcade Fire. The Montreal band has been recording new material in the renovated church they converted into a studio. After several sessions The Arcade Fire decided to produce the new album themselves.
The Bravery have put Springsteen producer Brendan O' Brien on their payroll as they move closer to finishing recording their sophomore album in Atlanta.
Art Brut has been working on their second album which should be out sometime in first half of next year.
The ashes of Tupac are going to be taken to Africa to commemorate the 10th anniversary of his death. The rapper's family will visit Soweto and meet with some guy named Nelson Mandela.
Lead singer Victoria Bergsman has left The Concretes to pursue a solo career.
October will see the release of Visitations, from Liverpool's The Clinic.
Hey here's a shocker: work on the new Portishead album has been delayed again.
Despite the dreariness of records over here, there is some pretty nifty stuff coming out of the UK…
Sarandon have released The Completist's Library, comprising their first four EPs.
Being 747 are also back with the lovely Health & Safety.
The Divine Comedy is back with Victory for the Comic Muse. Neil Hannon is a wonderfully witty and prolific songwriter and this could be the album to make him properly known in the States.
The Rifles come from London and make noisy indie pop. Their new album, No Love Lost is everything that good indie pop should be.
But the biggest sound in the UK that will rumble over this way is The Kooks. Their debut, Inside In/Inside Out is pretty amazing. It will be out in the US this October via Astralwerks records. They will be very, very big! They recently were tabbed as openers for the Rolling Stones UK tour.
Also watch of for big things from Lily Allen who has a ska, punish record called Alright, Still, which is doing very well indeed. Allen can turn a song and has crafted some lovely tunes here.
UK grime core rapper Lady Soverign, who recently signed to Def Jam, has a new record coming out that in October is going to explode!
Damon Albarn has formed The Good, The Bad and The Queen with bassist Paul Simonon of The Clash, Simon Tong of The Verve and Fela Kuti percussionist Tony Allen. The band will play some UK dates ahead of their debut CD which should be out early next year.
Being a completist sucks sometimes. You have to get Red Dwarf Season 8 on DVD to finish off the set, but you grimace at the thought because it really was a terrible season that never should have happened.
I hope that the new season of Doctor Who isn't as uneven and choppy as this last one was. All in all, Tennant was a pretty good Doctor, but his story selection was weaker than the previous season. Although "School Reunion" and "Girl In the Fireplace" were both terrific dramas that went a long way in giving Tennant's Doctor some depth. The premise for "Love & Monsters" was good, but a smarmy ending sort of made it fall flat. I hate what they did with the Cybermen and I got a little tired of Rose near the end. Hopefully the new series will be fresher and better written.
Now that it has gotten some legs and expanded itself out to new audiences I hope that Battlestar Galactica delivers the goods this season. I think that it's lame how they released season 2 on DVD.
Stuff I'm reading:
I have fallen behind in my reading but have spent loads of time reading my old Jack Kirby Captain America comics. With that in mind, Marvel really does blow chunks right now.
The ACME Catalog by Charles Carney. A wonderfully illustrated fake catalog of some of the gadgets and gizmos from various classic WB Looney Toon cartoons. Just a lot of silly fun!
The Last Man on the Moon by Eugene Cernan. Astronaut Gene Cernan was the last man to walk on the Moon. This is his story and the remarkable story of what it took to get there. Funny, insightful and fun.
McSweeney's Issue 20. A very nice short story compilation with great stories by Sam Miller, Kevin Moffett and others.
Next month: the sad world of the DragonCon Walk of Fame, more music news and more babbling on about useless stuff!
Categorized as: Columns
Comments: None
Posted on 07.02.06 by Rob Levy @ 5:10 am
Comments on this: none yet.
Add your own.
Man oh man has it been a great month or so for new music. I cannot believe how much stuff I have heard in such a short amount of time that has completely kicked my ass. I haven't seen a boon in music that was this great in almost a decade. No matter what your taste there is an awful lot out there. Seriously, it is an amazing time for new records. I have widdled down my crazy long list to just a few.
STUFF I LIKE: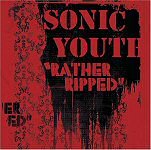 Sonic Youth: Rather Ripped - This is kick ass SY with heart, thought and acute insight. They still remain relevant after twenty-five years.
Mission of Burma: The Obliterati - This is hard rock fun form Boston's MOB. Songs like "Nancy Reagan's Head" and "1001 Pleasant Dreams" are shredders that remain catchy enough to keep everyone happy.
Black Angels: Passover - Anyone who likes old Echo & the Bunnymen or Joy Division will love the band's sprawling melodies and droning guitars. This is great.
Asobi Seksu: Citrus - This NYC outfit combines stargazer pop with delicate lyrics to make some amazingly emotional music.
Justice: Waters of Nazareth (EP) - Justice is from France and kick ass in that way that French electro pop doesn't. They are loud, crunchy and bang the hell out a beat.
Regina Spektor: Begin To Hope - What are you waiting for? She is going to be huge. Spektor takes the kookiness out of piano pop and replaces it with irony, well conceived lyrics, clever concepts and brilliant imagery.
The Futureheads: News & Tributes - This is no sophomore slump. The Futureheads turn up the amps here and make some spirited rock & roll. They are feisty and raucous and definitely a fresh new voice in UK pop.
One of the great things about being a music nerd is that once in awhile record labels and artists will reissue an artist's albums with extra cool stuff and better sound. This has been the case for recent reissues from The Cure and Echo & The Bunnymen. So you can imagine my excitement when I heard that The Jesus & Mary Chain back catalog was getting reissued. Anyway, to make a long story short, the reissues suck. They don't have extra tracks, only a few videos each. Plus they didn't do anything cool with the liner notes. To make matters worse, the new batch of reissues from Wire and Depeche Mode disappoint as well. The DM discs features mixes and tracks that have previously been released elsewhere and don't really offer anything new. The Wire reissues offer somewhat crisper sound, but no extras. What all this bitching and a hollering means is this, caveot emptor when it comes to new reissues. After all, all I really want is extra stuff that isn't anywhere else. An example of how to do it right is the new Regina Spektor CD. It comes with an extra disc of material that has been hard to get recently but are still kind of cool to have for fans. My point is this, labels and bands need to give the music fan out there more for their money with reissues. In this day of downloading it becomes even more important for them to appease the whims of their music hungry public no matter how bad their anal or completist tendencies may be.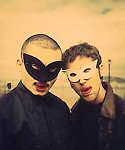 Daft Punk are set to release their first ever film, Daft Punk's Electroma later this year.
It has indeed been over a decade since we last heard form Kurt Cobain's favorite band, The Meat Puppets. But fear not dear reader, the band recently announced they have reformed and are recording new material.
Another one of Cobain's favorite bands, The Slits, have also gotten back together. They have a new album due this fall with Tackhead's Adrian Sherwood producing.
Nick Cave, Jarvis Cocker, Beth Orton, Rufus Wainwright and some band called U2 are featured in I'm Your Man, a film from Lian Lunson about singer/songwriter Leonard Cohen. The film features extensive footage from 2005's Come So Far for Beauty Cohen tribute concert which was held in Sydney.
Frank Black will mount an acoustic solo tour for most of the next two months in support of his has release, Fast Man Raider Man.
Let's Rock Again, the ill-fated 2004 documentary about Joe Strummer has finally come out on DVD.
Just when you thought it was safe to be camp again, The Scissor Sisters have returned. Their new album, Ta-dah, is due out on September 18th.
David Bowie, Sir Ian McKellan, Dianna Rigg and Orlando Bloom are just a few of the faces that will be seen in the upcoming series of Ricky Gervais' Extras.
The Decemberists have signed with Capitol Records. Their new album, The Crane Wife, is due this October.
Richard Ashcroft"Words Just Get In the Way."
Air has begun work on a new album for a midyear 2007 release.
Fans of Level 42, and there are millions of them, are eagerly awaiting Level 42: The Definitive Collection which is coming out this fall.
Portishead recently announced that they have actually completed songs for their much anticipated third album.
Bassist and founding member Andy Nicholson has left The Arctic Monkeys.
It has been too long, but DJ Shadow is just about ready to drop some new beats on the world. His new album, The Outsider, should be out by summer's end.
The Klaxons, currently one of the most hyped bands in the UK has released a new single, "Atlantis to Interzone." They are gonna be massive.
Another new it band form the UK, The Long Blondes, who are on the verge of big things, have a new single coming out, "Weekend Without Makeup."
The Ramones seem like an odd choice for a musical, but alas it is true. Gabba Gabba Hey (aka Ramones: The Musical) is now being performed in London with Hugh Cornwall of The Stranglers, Tony James of Sigue Sigue Sputnik/Generation X fame and Tommy Ramone (the one who isn't dead yet) in the lead roles. Billed as the first punk rock musical the production looks to go to Broadway in the next year. This isn't too much of a surprise considering musicals about Johnny Cash, John Lennon and Frankie Valli have already been staged. It is though kind of sad and scary.
Also scary is ex-NKOTB punk Joey McIntyre, who is currently playing Fonzie in the Happy Days musical which is playing in LA.
The genocide in Darfur is tragic and horrible, but not as horrible as the meteoric rise of that talentless mannequin of pop music badness that is Kelly Clarkson. Man she is bad. I rather get a root canal, or hear an entire album of reggae songs sung by Screech from Saved by the Bell then hear that drek she passes off to an unsuspecting public.
Maybe I missed something, but when exactly did Nelly Furtado start dressing like a skanky chick trying to sell records?
Superman Returns really would have been better without the kid and with another actress as Lois Lane. But I did like the effects and how they made him use all of his super powers in a somewhat convincing way. I didn't expect any real acting from Superman to begin with so I wasn't off put by Brandon Routh's performance. Although I can't help but pity poor James Marsden it is really hard to suck in four superhero movies. But he shouldn't worry; there is always the convention circuit.
The latest season of Doctor Who was okay, but I think it didn't really flow as well as the previous season. I didn't mind Tennant so much but the stories weren't as solid or intriguing. I am glad to see Piper leave and hope they take the show in some different directions with the next companion.
The Lake House is everything I hate about Hollywood films. It's schmaltzy crap with bad acting and no redeeming intellectual value.
I thought that Cars was pretty clever and fun. I must admit though that I am one of those weirdos who really like most of what Pixar does. Still, I think the film had some really great creative moments and generally was paced pretty well.
STUFF I'M READING:
The Battle for Spain by Antony Beevor. This year marks the 70th anniversary of the Spanish Civil War. Although Beevor has tapped into this subject before, here he manages to broaden the scope and examine the causes of the conflict and its effect on Europe. Beevor is one of the most readable historians around. His use of narrative is excellent.
The Italian Boy by Sarah Wise. You would not expect a book about body snatching in 1830s London to be so riveting. But it is. Besides chronicling the famous case of a missing boy whose cadaver changed British law, this book is also a really good study in the culture of pre-Victorian London.
Finally, make it a point to listen to some new music and read something interesting. Also, in this ghastly obscene summer of humidity and heat, please make it a point to stay hydrated and look in on your elderly neighbors. I say this because as I write this it is like 200 degrees in the Curmudgeon bunker. So drink more water goddammit!
Categorized as: Columns and Stimuli
Comments: None
Posted on 05.20.06 by Rob Levy @ 2:23 am
Comments on this: none yet.
Add your own.
Spring is a time of renewal they say. Therefore I can think of no better renewal than by clearing out some crap that pisses me off. So, as requested by my three readers we'll start with the ranting…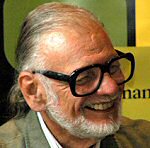 As we get closer to DragonCon I have to ask, who's got the keys and how do we get them back? They score points for getting George Romero but lose all of them with a negative balance for turning this into a cast reunion for Happy Days. I for one and tired of really crappy programming and lackluster guests who are just there for the Walk of Shame. I mean, what the hell is going on here? People should be really pissed about this and voice their complaints. Plus, they continually just don't get it.
The same could be said for the over spacious and over hyped Comic-Con. It is almost too big now and almost devoid of any soul. Oh yeah, the comics bit is almost gone as well. It has been hijacked by guys in suits who see us as sheep.
It's sad that it has come to this. It really is, because most of us just want to have a nice weekend and commiserate.
Categorized as: Columns
Comments: None
Posted on 03.27.06 by Rob Levy @ 11:30 pm
Comments on this: just one.
Add your own.
While the rest of world pays attention to college basketball and that terrible Wachowski Brothers film, I've spent most of the last month hiding in my bunker listening to loads of new music. This is the best time of year, loads of new bands are releasing music and lots of bands are on tour. What this means for music junkies are that we get to OD on soundage for awhile.
One of the newest bands out there is Tapes n' Tapes. They have a new album called The Loon that is just smashing.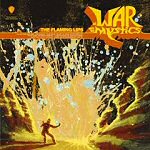 It has been ages but The Flaming Lips are finally rolling out At War With the Mystics, their latest record. The album's lead single, "The Wand," is getting some play on bad commercial alternative radio stations now. Look for them to launch a new touring extravaganza soon.
Gary Numan has released Jagged, his first new album in five years.
Categorized as: Columns
Comments: 1 Comment