Posted on 01.26.12 by Rob Levy @ 5:28 pm
Comments on this: none yet.
Add your own.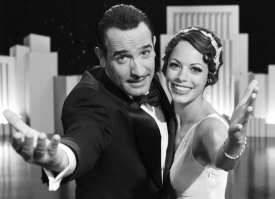 I love movies and since I get to review them, I get to see LOTS of them. It's embarrassing since I see lots of crap and really dreadful films.
I am lucky to live in a city with a good art house chain of theatres, a great film marketing company and a solid film festival that keeps me entertained for twelve days in November.
Nonetheless I never really realized how many films I saw in 2011 until it came up in conversations. Since then more people have asked me for a list of my favorite films.
To be honest, I hate the process of ranking things for a "best of." It is such a grueling process. Therefore, to avoid my own consternation (and also to keep me sane), I organized the ten films I loved this past year in alphabetical order.
I also must admit that I have not yet seen The Help or The Girl With the Dragon Tattoo and therefore cannot include them in the list. There also are many great films I left off of this list after a wrenching process of elimination.
So warts and all, here they are...
Categorized as: Curmudgeon
Comments: None
Posted on 01.12.12 by Rob Levy @ 7:58 am
Comments on this: none yet.
Add your own.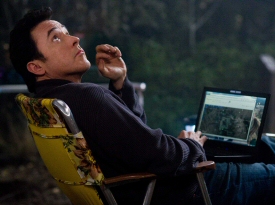 The New Year is not even two weeks old yet...so I find it interesting the stars have aligned in just such a way that I am already irritated and annoyed by a few things.
For the sake of brevity I have tried not to rant for too long. I've pared my list down to an even dozen.
1. Talking Heads (not the band). This is an election year but I am already sick of the blah blah blah analysis by politicos about everything. When you think about it, being President of the USA is kind of a crap job in the end...so why bother? The debates have been silly, insipid, pointless and dumb. At the end of the day all of these guys from both parties are the same: rich people. Worse, they are rich people who really could care less about me (and you, for that matter). So to both parties I say, shh! Just talk about real issues and let us decide. But don't pretend to pander to us when you couldn't care less. Also: read your history books please. This constant referring to the Founding Fathers is really annoying...and most of the time you are getting it wrong. You know what the Founding Fathers would do if they were around today? They'd be watching Sherlock or playing Xbox instead of starting a new country. They would find it too much of a pain in the ass…plus the politicos would bother them to no end. By the way, is there a more annoying creature in the world today than the political hipster who blogs?
Categorized as: Curmudgeon
Comments: None
Posted on 02.16.11 by Rob Levy @ 2:54 am
Comments on this: none yet.
Add your own.
Welcome to 2011. It's always great fun near the start of the year because a slew of really great new music comes out along with some big releases.
I am quite excited about London's The Vaccines. Their debut, What Did You Expect From The Vaccines? hits the shops in the UK this March.
Let England Shake is the volatile new release form PJ Harvey. It's good to see her angry again. Her songwriting skills however have not diminished!
They had a pretty good run, but finally The White Stripes have split up. White recently made a lovely album with Wanda Jackson, The Party Ain't Over.
Grizzly Bear has done a bang up job scoring the soundtrack for the feel good film of the winter, Blue Valentine.
British Sea Power is back with Valhalla Dancehall, a dense and loud record that picks up where Do You Like Rock Music? left off.
Categorized as: Curmudgeon
Comments: None
Posted on 01.16.11 by Rob Levy @ 3:11 am
Comments on this: 2 so far.
Add your own.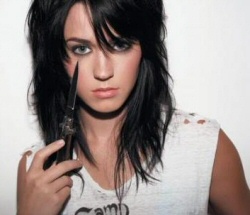 Let's establish a basic fact first before we get started. First, I really am writing this with a bias. I listen to a lot of indie rock and electronica throughout the year. Any soul and hip-hop I get turned onto is by word of mouth or from loads of press reviews or recommendations from people.
To be fair, I didn't listen to a lot of pop music in 2010. I am rectifying that in 2011 and have already heard a lot more Keisha, Nicki Minaj, etc. Although I appreciate the production and style in most cases, a lot of popular music these days is pure excrement.
In 2010 there were two pop artists that I heard everywhere: Lady Gaga and Katy Perry. I appreciate each for different reasons. With Lady Gaga it is how she delivers a complete package of slickly produced pop, fashion, video glam and controversy in her work. I think it makes her far more interesting for the average person to watch and thus sells some records. The same can be said for Katy Perry, although her sugar pop is much more broad in scope and less reliant on effects and remixing. She also has a knack for having more infectious lyrics in her songs. They must be effective in some way because the critics loved them and they sold a ton of records.
Categorized as: Curmudgeon
Comments: 2 Comments
Posted on 01.09.11 by Rob Levy @ 9:27 pm
Comments on this: none yet.
Add your own.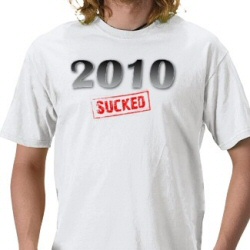 Dear 2010:
I am glad you are gone. You were an abomination, a horror and a bunion on the foot of progress.
I have been racking my brain to figure out some good things about you. The things that came to mind were Janelle Monae, Cee-Lo Green, Arcade Fire, The National, True Grit, The King's Speech, Inception, meeting Fred Schneider, George Clinton and Kevin Spacey. Plus The Walking Dead, Sherlock, Luther and all the great Indian food I had this year. I am also lucky to have had a good radio show and done some decent work (I hope) on some podcasts.
I shouldn't bitch too much because I have a roof over my head and have more then most people in my situation, but sadly Mr. 2010, the general consensus is that you suck!
Categorized as: Curmudgeon
Comments: None
Posted on 01.02.11 by Rob Levy @ 10:01 pm
Comments on this: none yet.
Add your own.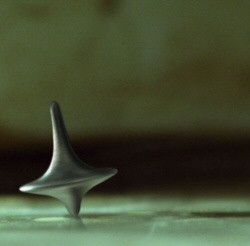 For starters, I see a lot of movies. I love them. But I love seeing them in theaters with an audience who is experiencing the same sensory adventure I am. I think that is the way the medium works best.
Sadly, I have come to view the relationship with filmmakers as almost adversarial. This is because so many dreadful films have come out in the last five years that I don't expect much from them in terms of consistency.
Thus when I sit in the dark and wait for the film to begin I expect to be wowed or entertained. I think that it is only fair for me to assume that if someone is making a film, they are at least competent enough to tell a story that draws me in while remaining visually interesting.
As a lover of cinema, I can appreciate a well-crafted work of art as much as a kicksplat orgy of action. However I do expect a movie to not insult my intelligence. Which, in today's film culture, is asking for the impossible.
Categorized as: Curmudgeon
Comments: None
Posted on 06.28.10 by Rob Levy @ 3:48 am
Comments on this: none yet.
Add your own.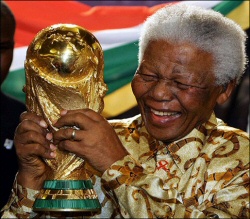 Although Americans love their soccer, our interest in the sport pales in comparison to the fanaticism about non-American football that exists throughout the world. This fanaticism is rooted in pride, tradition, community and love of the sport. All of this has come together with a fever pitch with the FIFA World Cup, in South Africa, currently going on and lasting through July 11th.
For the uninitiated (or for those who simply haven't been paying attention), basically there are qualifying tournaments for teams from around the world and the winners get into The World Cup competition. For The World Cup itself there are eight groups (Groups A-H) with four teams in each group. Thus a total of thirty-two teams, including the USA, went into competition for the World Cup. The first stage of the World Cup competition is the group stage where sixteen winners move onto a knockout head-to-head stage of competition. This culminates with a series of quarterfinals, semi-finals and then a massively hyped final. The winning team gets a shiny trophy and the undying respect of the world soccer/football community.
Categorized as: Curmudgeon
Comments: None
Posted on 06.23.10 by Rob Levy @ 1:24 am
Comments on this: just one.
Add your own.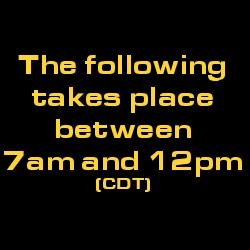 After my last adventure, I decided to delve into MTV's "core programming." I had no idea it was as bad for the intelligence as the BP spill is for the environment. Again, if MTV stuck to playing videos they'd be in fine shape. After all, when they do videos they do it right. One great thing about MTV over the years is that they seem to find ways to package and present videos that are unique to the medium.
I understand that times change and with that comes changes in programming, marketing, branding and all of that. What boggles my mind is that television, and not just MTV, seems to forget that they have a responsibility to treat their viewers with respect. This means at least trying to put up a front that you care about their brain cells.
Categorized as: Curmudgeon
Comments: 1 Comment
Posted on 06.01.10 by Rob Levy @ 11:25 pm
Comments on this: 2 so far.
Add your own.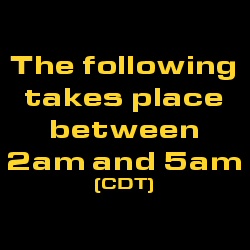 In the 1980s and most of the 90s those of us of a certain age wanted our MTV. Now, not so much.
What began as an incredibly cool, creative expressionistic expansion of music has become a vacuous and utterly contemptible sham of drivel.
In the next few days I will watch MTV in bits and pieces and try to ascertain what the hell is going on. I know this much: if you want to know why the kids are not alright these days, MTV would be a good place to start.
I was almost thrilled to discover that MTV still runs videos in its programming. This is a surprise...because when the network dropped "Music Television" from its logo, all hope was assumed lost. But fear not, MTV still plays music videos...albeit crap ones in the early morning hours. When I noticed this I tuned into AMTV (their music video block) to see what was going on. It started off with the video for "OMG" by Usher, which was a pretty straight ahead typical video. Christina Aguilera's fetishist fantasy, "Not Myself Tonight" hearkened back to the days when Madonna went for the jugular of shock. However this is pretty tame stuff by those standards. Nonetheless it was a video that followed all of the traditional traits of the classic MTV, it had the dark lights, and lots of dancing and glittery pop stars moving to and fro.
Categorized as: Curmudgeon
Comments: 2 Comments
Posted on 05.11.10 by Rob Levy @ 7:19 am
Comments on this: none yet.
Add your own.
Rob Levy returns with the music column that keeps on giving: The Curmudgeon. Enjoy.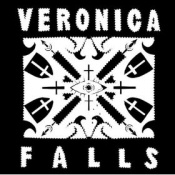 The great thing about spring is that it is the best time of year to be a music geek. Loads of bands are on tour and lots of exciting new releases are coming out. It is also the time of year when new bands get heard and break out.
Veronica Falls is pretty great. I loved their single, "I Found Love In A Graveyard." The UK foursome takes the sound of C86 and gives it some punch. They have just released "Beachy Head," their latest single. You can find them at Amazon here.
[[ More this way... ]]
Categorized as: Curmudgeon
Comments: None