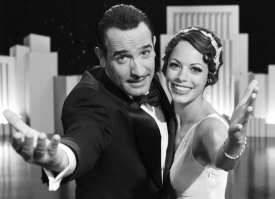 I love movies and since I get to review them, I get to see LOTS of them. It's embarrassing since I see lots of crap and really dreadful films.
I am lucky to live in a city with a good art house chain of theatres, a great film marketing company and a solid film festival that keeps me entertained for twelve days in November.
Nonetheless I never really realized how many films I saw in 2011 until it came up in conversations. Since then more people have asked me for a list of my favorite films.
To be honest, I hate the process of ranking things for a "best of." It is such a grueling process. Therefore, to avoid my own consternation (and also to keep me sane), I organized the ten films I loved this past year in alphabetical order.
I also must admit that I have not yet seen The Help or The Girl With the Dragon Tattoo and therefore cannot include them in the list. There also are many great films I left off of this list after a wrenching process of elimination.
So warts and all, here they are…