Posted on 12.19.09 by Rob Levy @ 4:41 pm
Comments on this: none yet.
Add your own.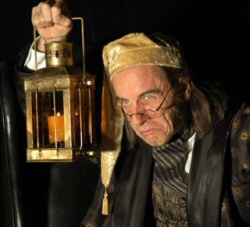 As we shut the door on 2009 there is a great deal of excitement about the year ahead. Despite economic downturns in the music industry, a lot of interesting new artists will breakout in the coming year and stand shoulder to shoulder with long awaited releases from more developed and established acts. The current industry trend towards remasters, deluxe editions and special editions will also continue.
A lot of bands will still hit the road but the tours will be shorter and focus on key markets. This means that bands will, in theory, put more effort in their presentations.
[[ Column continues... ]]
Categorized as: Curmudgeon
Comments: None
Posted on 09.21.09 by Rob Levy @ 1:35 am
Comments on this: none yet.
Add your own.
A lot has been made of the 40th Anniversary of Woodstock. Happy Birthday Woodstock. Thanks for 40 years of really annoying people.
Noel Gallagher has left Oasis. Is anyone really surprised?
A band with some buzz behind them is Brooklyn's Motel Motel. The band is touring in support of their new record The New Denver (click here to buy). Tour of the UK and Egypt are forthcoming.
The Revolting Cocks are back again are touring in support of Sex-O Mixxx-O, their new remix album, which is due out September 29th. (Click here to pre-order.)
London 0 Null 4 the debut from Hull's The Housemartins has been reissued with extra tracks and session recordings. (Click here to buy.)
October sees the release of the entire Jesus Lizard catalog in a remastered form. (Click here to pre-order.)
Categorized as: Curmudgeon
Comments: None
Posted on 07.14.09 by Rob Levy @ 10:53 pm
Comments on this: 2 so far.
Add your own.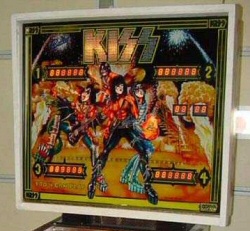 I am amazed that in these horrid economic times people are still spending their hard earned dollars on crap like Miley Cyrus, Taylor Swift and The All-American Rejects.
To make things worse everything old is new again as both musicians and labels cash in on an array of countless reunions, package tours and reissues.
Nonetheless there are actually exciting new releases, summer tours and breaking new artists to check out.
Kiss is prepping their first album of new studio material in over a decade. They'll hit the road at the end of the summer and release their new yet to be titled album later this year. Paul Stanley is producing the album.
Grizzly Bear will hook up with Beach House for a tour later this summer. The band recently announced that this fall they would be performing in concert with the London Symphony Orchestra.
Categorized as: Curmudgeon
Comments: 2 Comments
Posted on 03.23.05 by Rob Levy @ 11:33 pm
Comments on this: none yet.
Add your own.
Although has been a zany winter season with weird weather, there is a reason to be optimistic. That is because there are mass quantities of new releases out there and even more touring by young bands on the make. If you want to hear new sounds support Indie radio and especially Internet radio. These are both great ways around the drek of commercial radio.
Having said that….
It is the Easter season and musical resurrection abounds…
Kate Bush, who has not made an album for like a thousand years, has nearly completed work on her new album, which should come out in the latter part of this year. And features string arrangements from composer Michael Kamen.
Portishead have nearly completed their first album of new material in almost eight years. The band came out of seclusion last month and joined Massive Attack, The Coral and Robert Plant for an Oxfam Tsunami Relief show.
It seems like bands are reforming all over the place over the coming months…
The Happy Mondays and The Farm recently reformed for a short UK tour.
Categorized as: Curmudgeon
Comments: None