Posted on 09.26.06 by ScottC @ 3:47 am
Comments on this: none yet.
Add your own.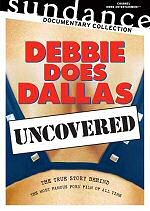 Released by Docurama/New Video
As your Minister of Naughty Bits, I wanted to bring to your attention that the Ministry will be issuing bulletins to keep the public advised of media that deals with the sexy. Because it's all about the sexy. This is all for your health, so grin and bear it.
In this bulletin we have a documentary, Debbie Does Dallas Uncovered, that exposes and probes this famous 70s porno. While there's plenty of action in the movie, all the real action happened off screen. You have the actual Dallas Cowboys Cheerleaders engage in some hot litigation, the FBI develop a major bust that causes a major Mob boss to drop dead from all the excitement, and you have the missing star that seems to be harder to find than that condom you need because the hot girl you picked up is getting naked on your bed right now.
The disc comes with a second documentary, Diary of a Porn Virgin, where we get a peek at the modern porn industry through the experiences of three newcomers: Frankie, Sahara, and Lee. We see that with smut becoming more legitimate, the three feel reasonably secure into entering the porn world. But it is still an industry where you have to deal with long hours and the high stress of "performing." And it's also entertainment. Sahara, a woman of Middle Eastern descent, a rarity in porn, has much more success than the other two. Having these two documentaries hook up on this DVD is a coupling you don't want to miss.
Categorized as: DVD
Comments: None
Posted on 09.22.06 by Widge @ 7:03 am
Comments on this: just one.
Add your own.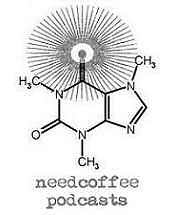 Sloshing through the swamp of pop culture so you don't have to. We bring you ideas for how to waste your weekend.
Of course, special thanks go out to Clutch for letting me use their absolutely badass song, "Promoter (of earthbound causes)" as my theme music for this.
Buy Blast Tyrant, which is where you can find "Promoter". Buy their latest album, Pitchforks and Lost Needles. Send them love and coin.
BTW, you iTunes subscriber types can nab this feed here.
Or if you want to do something else with it, the feed feed is here.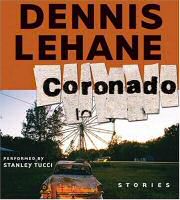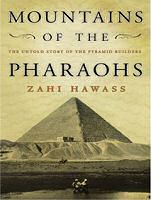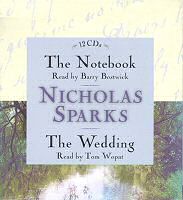 Coronado by Dennis Lahane, performed by Stanley Tucci. (Harper Audio)
Mountains of the Pharoahs by Zahi Hawass, performed by Simon Vance. (Tantor)
The Notebook & The Wedding by Nicholas Sparks, performed by Barry Bostwick & Tom Wopat. (Hachette)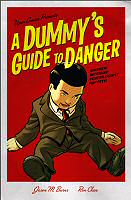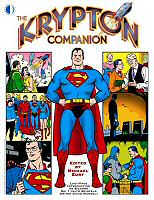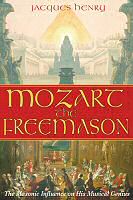 A Dummy's Guide to Danger #1 by Jason M. Burns & Ron Chan (Viper)
The Krypton Companion (TwoMorrows)
Mozart the Freemason by Jacques Henry (Inner Traditions)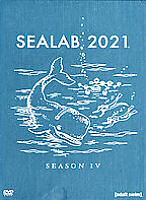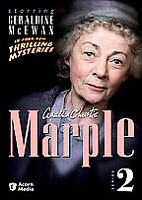 Sealab 2021: Season 4 (Warner Brothers) For more information, check out the Adult Swim site here.
The Castle of Cagliostro (Manga)
Agatha Christie's Marple, Series 2 (Acorn Media)
District B13 (Magnolia)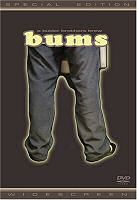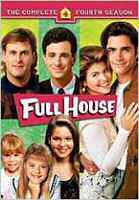 Darkwing Duck, Vol. 1 (Disney)
Bums (Substance)
This Island Earth (Universal)
Full House: The Complete Fourth Season (Warner Brothers) For more info, check out the official site here.
Categorized as: Books and Comics and DVD and Podcasts and Recommendations
Comments: 1 Comment
Posted on 09.17.06 by HTQ4 @ 2:47 am
Comments on this: none yet.
Add your own.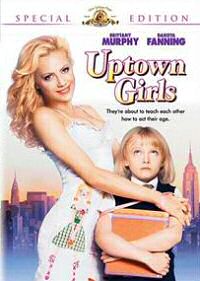 Film:

DVD:
Written by Julia Dahl, Mo Ogrodnik, and Lisa Davidowitz, based on a story by Allison Jacobs
Directed by Boaz Yakin
Starring Brittany Murphy, Dakota Fanning, Marley Shelton, Donald Faison, Jesse Spencer, Austin Pendleton, and Heather Locklear
Features:

Deleted Scenes
"The Lowdown of Uptown" Featurette
"Rockin' Style" Featurette
Video Stills Gallery
"Time" Music Video with Chantal Kreviazuk
Released by: MGM Home Video
Rating: /b> PG-13
Region: 1
Anamorphic: Yes
My Advice: Rent it.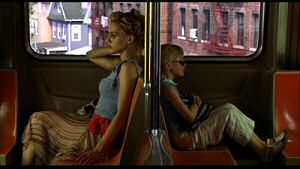 Molly (Murphy) has lived a very free lifestyle and she has never seen a party she didn't like. There's only one problem--she just ran out of money. Enter Roma (Locklear). She needs a nanny for her daughter, Ray (Fanning). Since Ray has been basically raised by an ever growing list of nannies, she's very mature for her age. And, since Molly has essentially never had to grow up, she's definitely lacking in maturity. The two will help each other find out that there's more to life than what they know.
Well, this is not the best movie ever made. Murphy is playing a role that almost any actress her age could play blindfolded, and she's having to overcome the "cute" factor of Fanning. The story follows a very popular formula in Hollywood, where the two people who have a huge gap between them grow together only to have their new found friendship put to the test and survive even stronger than before. Really, there's nothing new about this one at all. They don't even try to disguise the formula from you. There are no outstanding performances, although I have point out how odd it was that Heather Locklear was playing the role of the mother in this movie. Maybe it's just me, but she still looks too good to be playing someone's mother in a movie.
The DVD has some pretty weird special features on it. It's like it tried to shoot for a demographic of living human beings between the ages of four and eighty-four. Kinda hard to pull off, as you might expect. First of all, there are two featurettes that really don't give you any idea of what to expect from the movie whatsoever. Okay, let me be fair, the first, "The Lowdown on Uptown," does talk about the movie a little bit, but only in the sense that it gives the cast and crew the opportunity to talk about how working on this movie changed their lives forever and that everyone who worked on it are the most creative people the world has ever known. The usual crap.
The other featurette is a little better than the first. It's called "Rockin' Style" and it focuses on the costume design for the movie. This featurette could have been better if the designer had attempted to create some kind of personality for the filming of it. No real surprises from the deleted scenes either. Had they not been cut, the movie would have been just as bad only longer. There is also one of those odd video slideshow of some behind-the-scenes stills. It doesn't last long enough to be worth anything and some of the pictures don't stay on the screen long enough to be seen.
Rent this one. It's just not worth shelling out the dough to add it to your collection.
Categorized as: DVD and Reviews
Comments: None
Posted on 09.17.06 by Widge @ 1:21 am
Comments on this: none yet.
Add your own.
Tying back to the podcast for 8/29, here are the titles discussed as we play catchup. Enjoy.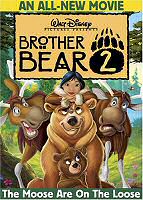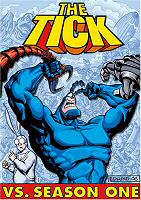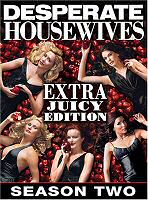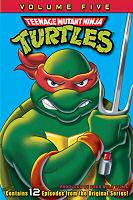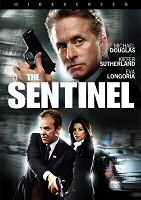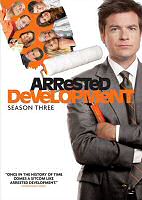 For more info on Old Grey Whistle Test, check out the official site here.
For more info on Duck Season, check out the official site here.
Categorized as: DVD and Headsup
Comments: None
Posted on 09.10.06 by ScottC @ 1:51 am
Comments on this: 4 so far.
Add your own.
Film:


DVD:

Written by George A. Romero, based on stories by Stephen King
Directed by Michael Gornick
Starring George Kennedy, Dorothy Lamour, Lois Chiles
Features:
Commentary with director Gornick and moderated by DVD producer Perry Martin
Featurette: "Nightmares in Foam Rubber"
Behind the scenes photo gallery
Original storyboard art
Released by: Anchor Bay Entertainment.
Rating: R
Region: 1
Anamorphic: Yes.
My Advice: Catch it on cable.
Categorized as: DVD and Reviews
Comments: 4 Comments
Posted on 08.23.06 by Widge @ 6:21 am
Comments on this: none yet.
Add your own.
Tying back to yesterday's podcast, here are the titles discussed. Enjoy.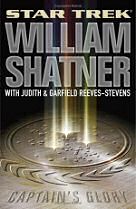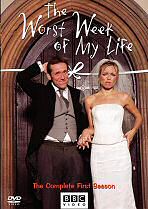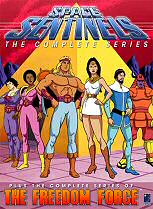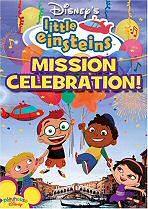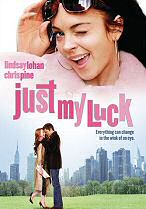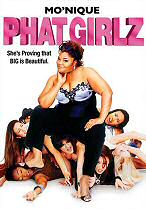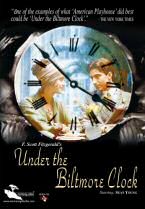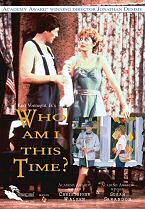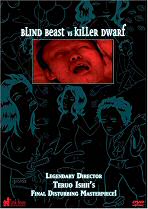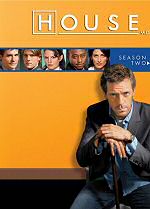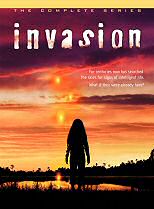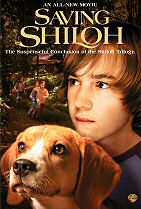 For more info on Worst Week, check out the official site here.
For more info on Invasion, check out the official site here.
For more info on Saving Shiloh, check out the official site here.
Categorized as: Books and DVD and Headsup
Comments: None