Posted on 04.08.06 by Widge @ 8:25 pm
Comments on this: none yet.
Add your own.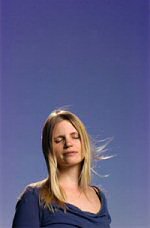 Quick rundown of the latest tracks from the music blogosphere that have cranked our collective tractor. For the ultimate musical timesuck, check out the Hype Machine.
The Cat Empire. Brass section that's sharp enough to cut glass coupled with some sweet beats. "Hello" is fun in a gel caplet. They remind me of Reel Big Fish crossed with Black Grape. Experience some at Aurgasm. Official site. Buy the album.
Magnet. "Hold On." Magnet is apparently just one guy, which, as a singer who can't write music to save my misbegotten life and who doesn't play well with others--folks like him disgust me in the best way. "I'm my own band! Moohahaha!" They laugh at me through my headphones. Mocking bastards. Anyway, this reminds me of a folksy Kenna, and it is nice and smooth. Found via the inevitable Gorilla vs. Bear. Official site. Buy the album.
Petracovich. Check out "Nighttime." Gorgeous, slightly melancholy, moderately cryptic, begs to be listened to while driving down the highway, full moon, windows down. Found originally via Shake Your Fist, file's still live and available via Pocket|Trax. Official site. Buy the album.
Tin Hat Trio. Piano, guitar, percussion and liberal doses of strings. That's some excellent stuff and we are absolute suckers for strings. Found as well via Aurgasm. Official site. Buy the album.
Voxtrot. "I will never live like you but you will probably die like me..." I think what draws me to songs like "Raised by Wolves" is that if you just listen without paying attention, it sounds like just another pop rock song. Then you listen to the lyrics and there's a totally different thing going on. Found via Tonight Let's Dance. Official site.
(more...)
Categorized as: Headsup
Comments: None
Posted on 03.31.06 by Widge @ 4:07 am
Comments on this: none yet.
Add your own.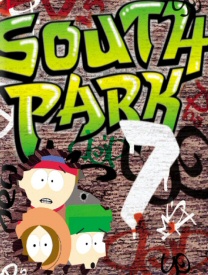 One of the shows that blew your mind and sent you into howling fits still delivers even today (as the recent debacle with Chef and Parker and Stone's declaration of war against Scientology proves). Of course, it's South Park, where no cow is sacred. Included are episodes that tackle Queer Eye, the Bennifer monster, Christian rock music, Mormons, the elderly, smoking, and my personal favorite...the episode where Stan goes Goth. It's so incredibly easy to attack the desire to conform to non-conformity, but these guys make it fresh, new and hilarious. Maybe it's the way that kid keeps flipping his hair. I have no idea.
Regardless, with the destruction engine raging ever onwards, grab this Comedy Central/Paramount release: it comes with all fifteen seventh season episodes across three discs, and each episode comes with a short audio commentary by Parker and Stone.
Categorized as: Headsup
Comments: None
Posted on 03.29.06 by Widge @ 5:14 pm
Comments on this: none yet.
Add your own.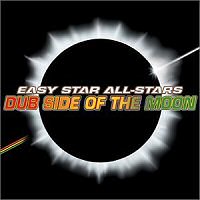 If you haven't heard Easy Star's Dub Side of the Moon, their all-reggae version of Pink Floyd's Dark Side of the Moon, you're doing yourself a disservice. On the service, it seems like a concept that shouldn't work, but it does: from the bong noises opening "Money" to probably the hardest Floyd song to cover (in my opinion, anyway), "Great Gig in the Sky." There's not a bad cover among the bunch and even obstinate Floyd fans (like myself) can't help but appreciate the respect paid to the original work.
So that's why I'm excited as hell to hear that they're setting their sights on Radiohead's OK Computer. The name of this new project? Radiodread, naturally.
Toots Hibbert of Toots and the Maytals will be providing vocals on "Let Down," with Citizen Cope on "Karma Police," Sugar Minott on "Exit Music (for a film)," Junior Jazz on "Subterranean Homesick Alien" and Tamar-Kali on "Climbing Up the Walls." This is in addition to vocals already provided by Horace Andy, Morgan Heritage, Frankie Paul and Kirsty Rock. Mid-August is the expected date for it to hit and we can't wait.
Categorized as: Headsup
Comments: None
Posted on 03.28.06 by Widge @ 10:04 pm
Comments on this: 2 so far.
Add your own.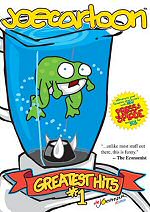 Joe Cartoon is a very sick man. But he and the Needcoffee staff have something in common: we have both taken our respective psychiatric difficulties and turned them to a positive. He's just...you know, more successful at turning a buck out of this than we are, but hey, you know, rising boats float all flood markers...or...something.
Anyway, there have been those people who are opposed to Mr. Cartoon. Why, we have no idea. Microwaving gerbils...pureeing frogs...drugging flies...this is what it means to be a true American. But regardless, he has those who fear him and perhaps, yes, misunderstand him...as all true fucked up geniuses are. But they could always take heart in the fact that his madness was, more or less, restricted to the Interwebs (and, as we've just learned, thanks to the disc: demolition derbies--we are somehow unsurprised).
Categorized as: Headsup
Comments: 2 Comments
Posted on 03.14.06 by Widge @ 4:08 am
Comments on this: 2 so far.
Add your own.
As studios rush to put everything out on DVD so they can turn around and sell it to you again on HD-DVD and/or Blu-Ray (that's their plan anyway), we rush to try and tell you about what's out: the good, the bad, and the just plain "eh." So here you go.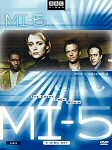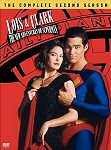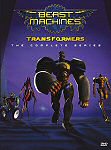 MI-5, Vol. 3. Boy howdy, do we love this series. Did I just say "Bow howdy?" Dear God. Anyway, this BBC series (airing across the pond as Spooks) is positively badass. Ever since I wandered into a viewing of what can be known as the "VX episode," I've been positively addicted. And listen, even if you've seen the show stateside, you need this disc--because they cut the hell out of these things to make them fit to American time slots. You get ten episodes, commentaries, interviews, deleted scenes, featurettes and the whole nine. You really need to watch this. (Buy it)
Categorized as: Headsup
Comments: 2 Comments
Posted on 03.03.06 by Doc @ 3:25 am
Comments on this: just one.
Add your own.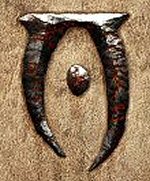 The official word has come down from on high: Elder Scrolls IV: Oblivion has gone gold, putting it on track to make its projected March 21st street date. Start setting yourself some automated reminders to do things like eat, feed the pets, and occasionally call your loved ones so they don't spend frantic hours calling hospitals and morgues after you disappear completely from the social radar of everyone you know.
I'll be available on Xbox Live if anybody needs me for anything.
Thanks for the headsup, Ripp!
Categorized as: Games and Headsup
Comments: 1 Comment
Posted on 03.02.06 by Widge @ 4:03 pm
Comments on this: none yet.
Add your own.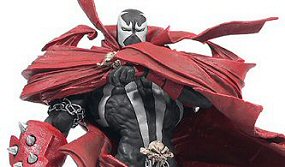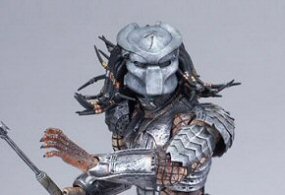 We're not shy about telling you what we like. If you've seen some of our features for McFarlane Toys in the past, then this is not news: we think their stuff rocks. They make action figures, yeah, but they're as close to collectible statues as you can get without just flat out removing all the points of articulation and calling it good. Which, if you've seen the Miracleman statue they did (which, unbelievably, you can still get for 73% off at Amazon as I write this), you wouldn't argue with.
Check out the Battle Damaged Robocop we've got up there: it's the Robocop figure you've seen before, but ginormous and now banged up, including a piece of the visor missing. The stand is a bit of pavement with some lovely street detritus and, of course, the pistol (which recently made a cameo in Sin City). Now if we could just get the built-in holster in his leg, that would be sweet.
Also, there's the 12-inch Spawn figure, based on the cover of issue 95. I'll let you in on a dirty secret of mine: I'm not the biggest Spawn fan in the world. I think the concept of the character's great, but I've never felt like it's lived up to its potential. I have, however, always had a guilty enjoyment of his ginormous freakout cape. I know McFarlane capes were the rage a while back, but for Spawn it's worked. That all being said, even I am impressed by this figure. They've managed to make a plastic cape look just like the character's should: namely, everywhere, ragged, huge and out of control. It is badass the way Spawn should be, and they've nailed it in this figure. If I like it, hardcore fans will devour it.
And lastly, there's the 12-inch Scar Predator figure from Aliens vs. Predator. Say what you want about the film (and we have), but the figure is sweet. Along with its wicked base, it comes with its throwing spear/javelin/what-have-you, backpack, and removable helmet. That way you're welcome to stare at it and say, "Vat the hell are you?"
Buy the 12-inch Robocop from Amazon.
Buy the 12-inch Spawn from Amazon.
Buy the 12-inch Scar Predator from Amazon.
Categorized as: Headsup and Toys
Comments: None
Posted on 02.24.06 by Dindrane @ 9:58 pm
Comments on this: none yet.
Add your own.
Funimation has announced licensing for new anime titles, including several popular fan-subbed shows, such as Kimi ga Nozomu Eien, which they will release in North America as Rumbling Hearts. Other titles they've aquired include Negima (known to many as the "anime Harry Potter"), Desert Punk, Moon Phase, and Trinity Blood.
Thanks to Anime News Network for the original heads-up on this.
Categorized as: DVD and Headsup
Comments: None
Posted on 12.18.05 by Dindrane @ 3:17 pm
Comments on this: none yet.
Add your own.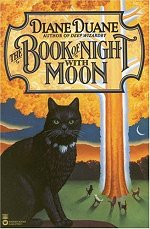 Ms. Duane is considering the self-publishing route for the long-awaited third book in her To Visit the Queen time-travel series. It is truly one of the most creative and enjoyable tales to come along in years, and so we need to support her!
Visit her blog to read more of the story of the books and why the third book is so belated, as well as to get her email to send your verbal support. Time travel, metaphysics, heroism of the greatest sort, cats, magic, poetry, poetic prose ... what more could you want?
If you're curious, you can read my review of the first book, The Book of Night with Moon, which is more than worth a trip to the bookstore.
Categorized as: Headsup
Comments: None
Posted on 12.13.05 by Widge @ 2:31 am
Comments on this: none yet.
Add your own.
Okay, so the large furry guy is just about to arrive in cinemas. I pray that he will kick my ass through the back of the theatre. Let us hope I am correct in this, mostly because I have a running bet with Tobias about my reaction to the film.
But enough about that. Let's talk about what's really important: stuff you can buy to supplement your giant ape experience.
First up, know your history. I'm talking about the two-disc collectible tin-packaged edition. Along with the completely restored film, you've got commentary by Ray Harryhausen and Ken Ralston with Merian C. Cooper and Fay Wray providing comments via excerpts of interviews. It comes with postacrds, a reproduction of the souvenir program from 1933, a docu on Cooper, a gigantic seven-part making-of docu, and test footage with commentary by Harryhausen. Warner Brothers is definitely not screwing around with this one. For more info, check out the official site here.
If you want to then delve into the remake, then streeting today is something from Universal that will help you out: Peter Jackson's production diaries in a two-disc set. This impressive set, which basically gives you DVD bonus features for a film you're about to go into the cinema to see--sweet, boasts the production diary bits that Jackson posted to the official Kong website. From end to end, you get the whole tour of the behind the scenes process, plus a fifty-two page production memoir and some art prints. Are you hardcore? Then grab it.
Want to hear the movie once you leave the cinema? Fine, the soundtrack's available with a score by James Newton Howard. That also streets today. Twenty-one tracks and that hits from Decca Records.
Still not satisfied and want to play the movie? Fine. The game has hit and is quite the experience. It uses some of the same CG that WETA put in the film, so you know that's got to be quality. You can play ass-kicking playwright turned action hero or you can play ass-kicking giant ape. Your choice. Either way you're immersed in game-play that's setup to be as close to the film as you can get. Audio, graphics and the interface (or seeming lack thereof) are all choice. Is it the end-all be-all of games? Nah. Is it worthwhile to nab to go galavanting about and breaking shit as Kong? Sure, go for it. Pictured is the Xbox 360 version, though it's available for the regular Xbox, PS2, Gamecube, PSP and PC.
Buy the original on DVD from Amazon.
Buy Peter Jackon's Production Diaries on DVD from Amazon.
Buy the soundtrack from Amazon.
Buy the game for the Gamecube from Amazon.
Buy the game for the PC from Amazon.
Buy the game for the PS2 from Amazon.
Buy the game for the PSP from Amazon.
Buy the game for the Xbox from Amazon.
Buy the game for the Xbox 360 from Amazon.
Categorized as: DVD and Games and Headsup and Music
Comments: None