Posted on 09.10.05 by Widge @ 10:56 pm
Comments on this: just one.
Add your own.
Basically, here's the deal. Your favorite Muppet performers are going to be replaced. How do we know this? Because auditions are being held right now to that end. Jim Henson's idea was that only one performer would bring each Muppet to life...this way, you had an actual character instead of Kermit or Fozzie being brought to life by just whoever happened to be closest to the puppet at the time.
Now, of course, since Brian Henson has sold his father's legacy, it's really well within Disney's rights to do whatever the hell they want with the characters. This is not in question. However, by doing so, they run a very real risk of mismanaging the property into oblivion. Because they're taking away the one thing that still makes the Muppets special. Or, to be this bluntly in exec-speak, the one thing that still makes us want to buy product based on those characters.
Categorized as: Headsup
Comments: 1 Comment
Posted on 09.08.05 by Widge @ 4:58 pm
Comments on this: none yet.
Add your own.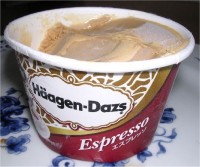 Well, we're still playing catchup on the blogosphere after DragonCon, so we missed word that this past Tuesday was National Coffee Ice Cream Day. Damnation. However, that link will take you to Morning Coffee & Afternoon Tea, where there's a plethora of links and recipes and whatnot. Like you're going to need any convincing to celebrate, late or otherwise.
(more...)
Categorized as: Headsup
Comments: None
Posted on 08.31.05 by Doc @ 1:07 am
Comments on this: none yet.
Add your own.
It's another thin week for game releases, alas. With the holiday season still just far enough away that the big releases haven't dropped yet, and the looming spectre of the Xbox 360 launch still more than two months off, nobody seems to have much to bring to the party in terms of new releases here in the dwindling days of summer.
The only real premiere release scheduled this week is Grand Theft Auto: Liberty City Stories for the PSP. The game takes us back to the gang-ridden Gotham of GTA3, but with an all new storyline and some gameplay improvements over that title. Also on handheld this week is Dynasty Warriors Advance, which should have been one to look forward to, but all indications is that it should go find a convenient corner and commit seppuku for sullying the name of the franchise. There are a couple of racing titles for the consoles this week, with the '06 version of NASCAR's game and the third installment in Xbox's motorcycle franchise, MotoGP 3, but that about rounds things out.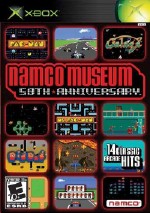 For those of us that remember when controllers had one big, bright orange button and most of our game-playing happened at the mall while Mom shopped for our school clothes, Namco drops Namco Museum: 50th Anniversary Arcade Collection across pretty much every platform this week. The collection brings together a slew of classic Namco arcade games to scratch any nostalgia itch you might have. Included on the full-console versions are Pac-Man, Ms. Pac-Man, Galaga, Galaxian, Dig Dug, Pole Position, Pole Position II, Rolling Thunder, Rally X, Bosconian, Dragon Spirit, Sky Kid, Xevious, and Mappy, while the GBA version has a slightly more limited selection, but will include the big guns like Pac-Man and Dig Dug. Adding to the game's retro credibility is a licensed soundtrack of early- to mid-80s arcade standards, from Dexy's Midnight Runners to Loverboy. Also, the full console versions feature a "virtual arcade" showcasing each of the games in its original cabinet. Perhaps the best part, though, is the $20 price tag for the whole shebang.
PC gamers? Suck it again. There's another installment for Ultima Online, which I'm sure both the remaining players will be thrilled to get, and of course the hotly anticipated Taxi 3. There's also a quirky French MMORPG called Dofus, and I'd like to take this moment to address the game's developers directly. Seriously, guys...do you really think there's a vast untapped market of PC gamers who want nothing more than to play Final Fantasy IV online with their buddies? With bad localization issues that make the plot and quests damned near impossible to follow? Polish the localization issues, and the game could be a lot of fun, but I don't expect it's $80/year worth of fun...especially when that'll get me into World of Warcraft, and Guild Wars doesn't charge at all.
Next week: RPGs! Tom Clancy! Hockey! Dogfights over the Pacific!
Where to Find Stuff
Categorized as: Headsup
Comments: None
Posted on 08.30.05 by Widge @ 4:46 am
Comments on this: none yet.
Add your own.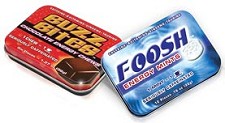 Let's face it, folks. Coffee is a caffeine delivery system. So is most everything else we love around here: Coke, Jolt, and so on and so forth. Sometimes you want caffeine and sugar. Sometimes you want a particular taste. But sometimes you just want to get the caffeine. No muss, no fuss. You want it and you need it fast.
And sometimes you're trying to avoid excess calories and sugar and stuff. Like me, for example. I'm sick of people looking for me at DragonCon asking stuff like, "Have you seen the great ebony whale?" So I'm cutting back--but I still need the caffeine.
Categorized as: Headsup
Comments: None
Posted on 08.25.05 by Widge @ 3:04 am
Comments on this: none yet.
Add your own.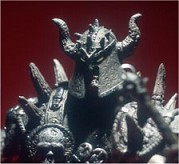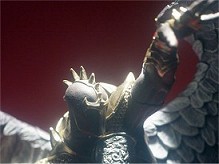 McFarlane Toys' summer release of the third series of Spawn Reborn is in stores and, like the majority of their releases, the results are sufficiently badass. Basically, Spawn Reborn is where they take figures from previous lines, throw them back at their artists and get the equivalent of an action figure remix. The results are then re-released to you, the great unwashed masses.
Now that sounds good on paper, and I know what you're thinking: it's just a repackaged, rehashed figure. Yawn on toast. And perhaps I'd agree with you for most ideas like this, but I just dig these things. And not just because there's a lot of black involved.
Categorized as: Headsup
Comments: None
Posted on 08.24.05 by Widge @ 3:34 am
Comments on this: 2 so far.
Add your own.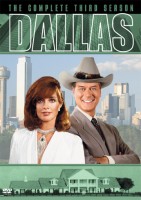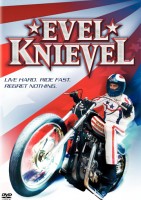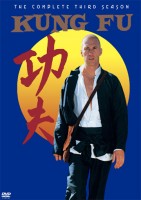 A TV movie and two boxed sets to talk about this time around, recent releases all from Warner Brothers.
First up, there's Dallas. Yes, if you love prime-time soaps then you're all over this one. And let's face it, the cliffhanger to this third season got everybody involved. All except you whippersnappers who were not even a gleam in your father's pants at that point. "Who Shot J.R.?" ended the season. There's a new docu covering this phenom along with commentary by Patrick Duffy and Linda Gray on two of the twenty-five episodes here. This is a five-disc set. Check out the official site here. (Streeted 8/9).
[[ Info continues... ]]
Categorized as: Headsup
Comments: 2 Comments
Posted on 08.23.05 by Doc @ 11:10 pm
Comments on this: none yet.
Add your own.
With the opening volley in the next generation console wars just over the horizon, the release schedule has been a little thin over the summer. Outside of some excellent niche games, it's been downright bare. This week is little exception, but it does bring with it one marquee title that is already being heralded as the killer app for the new Nintendo DS handheld: Nintendogs.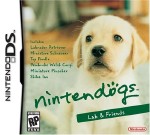 The basic concept is fairly similar to Neopets or Pokemon games -- train your pet, keep it happy, and then, if you want, let it compete for prizes in dog shows. The game is released in three different forms, each one containing six breeds of dog, and rumors are already circulating that additional carts will be released with more breeds further down the line. The game's lifelike graphics and open-ended gameplay make for an interesting new wrinkle on the "digital pet" idea. It's unclear to me if every copy of the game contains all eighteen breeds, or if you would need to sync up wirelessly with other players to unlock the additional breeds, but either way, the six breeds provided should allow for plenty of options. Nintendo's aiming squarely at the "non-gamer" market with this one, and if early signs are any indication, Nintendogs will push more handhelds than any other title going.
The latest installment in the Advance Wars series, Advance Wars: Dual Strike, hits the DS this week, bringing a collective cheer from the tactical RPG set. Previous games in the series have provided serious game-play bang for the buck, so if handheld strategy is your thing, rejoice. For the GBA, there's a host of Milton Bradley board games and old school videogame classics (think Yar's Revenge and Pong) available this week, but for the price, I'd pick 'em up used. Had they condensed more titles onto each cartridge, it would have been an instant must-buy, but at three games each and a half-dozen cartridges, I just don't need digital board games or nostalgia Atari goodness that badly.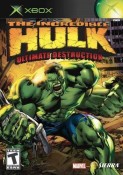 So what is there on the street this week if you like your gaming platforms in the full console size? Precious damned little, alas. 187 Ride or Die provides some racing combat action, but with Burnout Revenge and Full Auto not too far off, I've got a feeling this one won't be a classic for the ages. Beat Down: Fists of Vengeance just looks like a bad knockoff of the hugely popular Def Jam: Fight for New York. There's also a rehash rerelease of a couple of installments of King of Fighters *yawn*.
The only shining gem for consoles this week is Incredible Hulk: Ultimate Destruction. With a wide-open destructible environment, it takes the best of last year's high-quality Spider-Man title, and then hands you a mean, green engine of property damage to play with. The early demo was hellacious fun, and I can't imagine the full version is any different. The only other title that might be worth looking into is the officially licensed World Series of Poker game, but with a handful of poker games out there already, most folks that want such a thing already have it. On the upside, the licensed version streets for $29.99.
PC gamers? Suck it. Nothing whatsoever of note for you this time around. I think there's a sequel to Big Mutha Truckers or something. Buy a console next time the new hotness demands a videocard upgrade, and you won't have this problem any more.
Buy Nintendogs: Chihuahua from Amazon.
Buy Nintendogs: Dachshund from Amazon.
Buy Nintendogs: Labrador Retriever from Amazon.
Buy Incredible Hulk: Ultimate Destruction for the PS2 from Amazon.
Buy Incredible Hulk: Ultimate Destruction for the Xbox from Amazon.
Buy Incredible Hulk: Ultimate Destruction for the GameCube from Amazon.
Categorized as: Games and Headsup
Comments: None
Posted on 08.22.05 by Widge @ 7:32 pm
Comments on this: 3 so far.
Add your own.
We've mentioned this before on the Gabfest, but we're pleased to announce that, no, really, you can buy this kickass knife holder. It even comes with the knives! More sharp pointy things in your home! Can you dig it?
Check out the whole saga at Gizmodo.
Update: Now for sale at ThinkGeek.
(more...)
Categorized as: Headsup
Comments: 3 Comments
Posted on 08.18.05 by Widge @ 10:35 pm
Comments on this: none yet.
Add your own.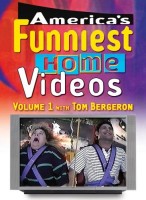 Children, gather round and I will tell you a story. Long ago, before there was such a thing as the Internet, Americans had to watch television in order to see their fellow citizens acting like complete doofuses. And this was long before they were doing it to win fabulous prizes, like reality television today that you know and watch too much of. No, this was just somebody happening to be in the right place at the right time with a video camera--no, not a digital one, these actually used tapes--no, I'm serious--and just happening to get a really great shot of their dad getting head butted in the nutsack by the family yapper dog.
Seriously, even though we have the Internet, this show is still on the air. I honestly had no idea. In fact, I never knew it survived past the time when Bob Saget left it. But it did, and the current host is this gentleman, Tom Bergeron. This Shout Factory release is the first volume with him as host (hence, the "With Tom Bergeron" in the title), and comes with twelve episodes across three discs. There's also the bonus 300th episode, a two-parter, on a fourth disc. If you're addicted to this show, and appreciate Americans at their most vulnerable, then grab it. We won't tell anyone.
Categorized as: Headsup
Comments: None
Posted on 08.17.05 by Widge @ 11:41 pm
Comments on this: none yet.
Add your own.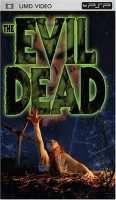 We're movie freaks over here. So the idea that we can run around with a portable gaming system that we can turn around and watch movies on when we're not blowing virtual shit up has a great appeal to us. These three titles are hitting from Anchor Bay Entertainment on UMD (the format that plays in PSPs, for those of you who've been asleep for the past few months). And yes, of course, we always prefer watching movies as big as possible and with enough features to choke a horse. But sometimes you're stuck on a plane, surrounded by screaming kids and no air and you just want to get some Ash exposure to get you through the ordeal. So here you go. These three hit this next week, on 8/23.
Previously: DVD Review of Time Bandits.
Pre-order Evil Dead on UMD.
Pre-order Halloween on UMD.
Pre-order Time Bandits on UMD.
Categorized as: Headsup
Comments: None