Posted on 12.23.06 by Rob Levy @ 5:25 am
Comments on this: none yet.
Add your own.
As we slam the door on 2006 we look at 2007 with the usually end of the year suspicion. After all popular culture really floods the market right after the holidays In order to meet that first quarter profit margin.
It's a dangerous time: books, films, comics and music are loaded with good things, bad things disguised as good things and completely useless crap completely undisguised. With that in mind caveat emptor!
Upon deep reflection, the greatest Christmas song of all time is "Fairytale of New York" by The Pogues. It took nearly two years to write and forced Shane MacGowan to "raise his game" in order to match the perfect vocals of Kirsty MacColl. Their duet about a drunk who won at horses and a terribly disenfranchised and pissed off lover somehow manages to snarl, scream and punch itself into a "aw shucks it's Christmas so let's figure all this out later" ending. It is powerful, poignant and ripped full of anger and rage. It's like a fistfight with a nice kiss at the end.
Remaking "The Year Without A Santa Claus" is the dumbest idea since having a trilogy of Christmas movies with Tim Allen. The new version was pure excrement.
There was something oddly fun about the Twisted Sister Christmas album. I am so glad their Xmas gift to the world was quitting.
Categorized as: Books and Columns and Music
Comments: None
Posted on 12.12.06 by Widge @ 9:41 am
Comments on this: none yet.
Add your own.
Tom Waits celebrated a birthday on December 7th, which we were negligent in celebrating, despite Prof. Gallaher giving us the nod. So happy birthday, Tom. We'd give you a scary birthday clown but I doubt there are any you haven't already met and gone drinking with.
Categorized as: Music and Stimuli
Comments: None
Posted on 12.03.06 by Widge @ 12:33 am
Comments on this: none yet.
Add your own.
One of the high points of my career in local theatre was playing Claude in a production of Hair. It was a hell of a lot of fun and I don't think I embarrassed myself anymore than I normally did on stage. So it is as a member of a cast of the show that I offer up to you the weirdest thing you will hear this week: a cast recording of the 1971 cast in Japan that WFMU posted.
And once your eyelashes stop aching, you can check out their other star musical offerings: Japanese Jesus Christ Superstar, including a Judas that screeches when he can't hit the notes, and the Norwegian Rocky Horror Picture Show, including "En Hip Transvestitt," where the singer sounds like he's having waaay too much fun. That latter one actually sounds like it would be fun to watch, honestly.
Categorized as: Music
Comments: None
Posted on 11.14.06 by Widge @ 10:59 pm
Comments on this: 3 so far.
Add your own.
You know, I've heard of people unable to play instruments using creative editing to make their stuff actually sound good, but this takes the cake. And the pastry chef.
Direct link for the feedreaders.
Categorized as: Music and Stimuli
Comments: 3 Comments
Posted on 10.28.06 by Widge @ 4:25 pm
Comments on this: just one.
Add your own.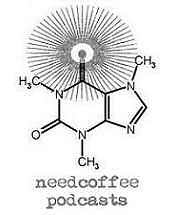 Note: The mixdown was screwed up. Let's try this again. At about 12 minutes again, an old episode "intruded" into this one. If you are seeing this note in your iTunes or feed, you're probably okay. If you have two files downloaded, kill the older one. Sorry for the fuck up. I blame poltergeists.
Sloshing through the swamp of pop culture so you don't have to. We bring you ideas for how to waste your weekend.
Of course, special thanks go out to Clutch for letting me use their absolutely badass song, "Promoter (of earthbound causes)" as my theme music for this.
Buy Blast Tyrant, which is where you can find "Promoter". Buy their latest album, Pitchforks and Lost Needles. Send them love and coin.
Thanks to Hiroshi for putting his song "Ghost Story" out on PodSafe Audio so we could use it for the opening bit.
BTW, you iTunes subscriber types can nab this feed here.
Or if you want to do something else with it, the feed feed is here.
Categorized as: Books and DVD and Music and Podcasts and Recommendations
Comments: 1 Comment