Posted on 10.22.11 by Widge @ 5:21 am
Comments on this: just one.
Add your own.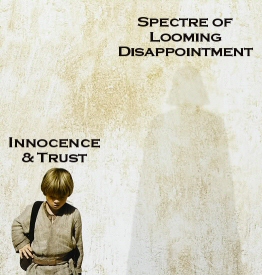 May 19, 1999. That was my own personal day of apocalypse and why I feel we should show charity and understanding towards those people who banked on the world ending. Twice in one year, even.
I'm sure you've heard by now: one of two things happened yesterday. Option #1: the world did not end because it was never actually going to (the prevalent theory). Option #2: the Rapture did, in fact, happen--without the whole world blowing up or whatever portion--and nobody was taken because none of us were worth taking (my favorite theory). My point, though, is this: there are a lot of true believers who are feeling a bit fragile right about now and I wanted to speak out in their defense for a moment. Because I can relate to them.
My own particular apocalyptic moment was similar to theirs in a number of aspects. An awesome thing I was promised and had waited patiently and faithfully for…did not happen. I put money and time and effort behind this movement because I was a true believer. After that day in May of 1999, I too felt fragile, confused and perhaps lied to. My faith was shaken and I consider this the event that marked my pop culture loss of innocence.
Categorized as: Stimuli
Comments: 1 Comment
Posted on 09.27.11 by R.M. Rhodes @ 7:00 pm
Comments on this: just one.
Add your own.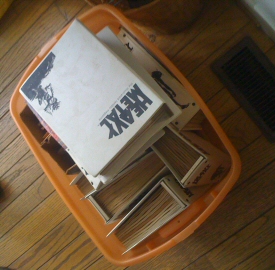 After a year of looking for the right contractor, my wife and I finally got bookshelves custom-built for our library. In addition to the narcotic effect usually generated by the potential of naked storage space, I was also buzzed about having room to store my father's collection of Heavy Metal. Just the idea of having this formative collection in my home made me deliriously happy.
The family narrative is that my father had a subscription to the magazine since issue 2 or 3. I also like to assert that exposure to this archive of magazines has provided an open-minded approach to what comics are and can be. One or both of these may be true, but the physical evidence supports the first story: he bought every single issue from April 1977 through sometime in the early 1990s. It's hard to pin down the end of the subscription, because the point at which I started reading it regularly was at about the same time and some of those issues were in my collection, not his. My personal collection spans most of the 21st century, which leaves a sizeable gap in the late 1990s--which my cousin has offered to augment from his collection.
Categorized as: Stimuli
Comments: 1 Comment
Posted on 09.22.11 by Widge @ 5:27 pm
Comments on this: 26 so far.
Add your own.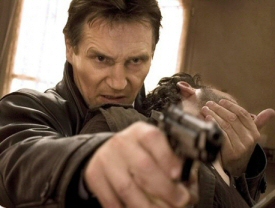 Liam Neeson is badass. This might be news to some, but not to me. I remember Rob Roy, where, among other things, he and Tim Roth engaged in one of the best on-screen swordfights of all time. If only the bad guys in Taken had gotten the memo. Regardless, some time in the past few years Neeson has become the go-to badass when you need something fought. He's fought his own memory, he's fought Batman, he's even fought George Lucas' lack of directorial skill. He even helped make The A-Team worth watching. And now the question of "What if we combined Taken and The Edge?" appears to have been answered with the new trailer for The Grey, in which Neeson is fighting wolves and wilderness.
Here, check it out...
[[ More this way... ]]
Categorized as: Stimuli
Comments: 26 Comments
Posted on 09.20.11 by Wolven @ 3:19 am
Comments on this: just one.
Add your own.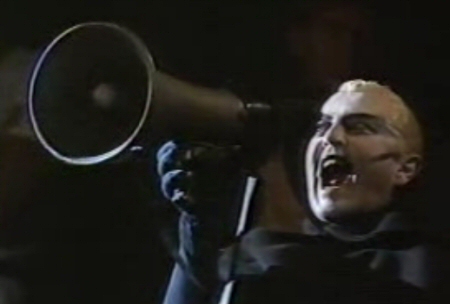 As we approach autumn, it's good to remember some of the music and art that makes us feel like fall. Certain bits and pieces of culture can live in a particular season, in our minds, and the stories that go with them can stick with us forever. For instance:
So Tom Waits and William S. Burroughs were sitting at a bar--at least I would assume it was a bar, because it was Tom Waits and William S. Burroughs, right? Anyway, they were sitting at a bar, and one of them said to the other, "You know what's weird?" And the other one said "I have absolutely no idea anymore." And then the first one said "German Morality Fables."
And if that's not how the idea for Burroughs and Waits to co-create "The Black Rider: The Casting of the Magic Bullets" was originally born, then by god it's the way it happened now.
Categorized as: Stimuli
Comments: 1 Comment
Posted on 09.15.11 by Big Dub @ 6:08 pm
Comments on this: none yet.
Add your own.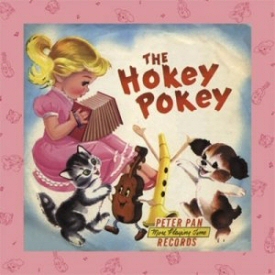 Editor's Note: The question has been asked many times, many ways. From a song by Jimmy Buffett to an online musing by a Jesuit priest...but nobody's really seriously given it the same amount of thought that Big Dub has here. And that's sort of terrifying, so it's good to post this just so we can keep an eye on him. You're welcome.
Everyone shares a common trait to wonder about certain things in life. Is there a higher being that controls everything? Is global warming really happening? Is there one (and only one) true soul mate for everyone out there? If a tree falls in the woods and no one is around, does it make noise? If I eat Diet Coke and Mentos at the same time, will my stomach explode? Are there evil possums luring innocent, trusting possums into the road, knowing that they will get smacked by a car? Sometimes my brain goes wanders among these things. Today it has wandered to the age-old query:
WHAT IF...The Hokey Pokey really is what it's all about?
Categorized as: Stimuli
Comments: None
Posted on 09.15.11 by Dindrane @ 5:28 am
Comments on this: none yet.
Add your own.
Cats. We all love 'em, and anime seems to love them more than most. But where's an otaku to start when they're done perusing the day's new lolcats? Well, we at Need Coffee are here to help you! Anime felines may be adorable, evil, alien, powerful, comic relief, or all of the above, but they're always interesting.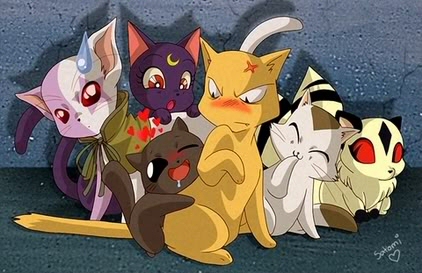 There are literally hundreds of cat characters in anime, from Meowth of Pokémon to Love Hina's Kuro to Trigun's everpresent Kuroneko-sama, and that's not including the now-cliché cat-girls. The following list provides ten of these feline stars of the screen for your viewing enjoyment in no particular order (as I couldn't bring myself to rank them). Some are serious, some are very much not, and all are awesome.
[[ List is this way... ]]
Categorized as: Stimuli
Comments: None
Posted on 09.13.11 by Widge @ 11:58 am
Comments on this: 2 so far.
Add your own.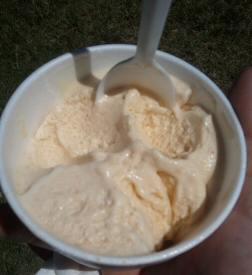 This past weekend saw the 2nd Annual Atlanta Ice Cream Festival. Now when I say this, two things probably immediately spring to mind. One is that ice cream is a wonderful thing. And two, that the majority of our readers do not live in Atlanta so what the hell do you care (and damn me for having access to a park with ice cream in it)? I've taken this into consideration, I assure you. And I think I've noticed some things that could be of use to anyone anywhere planning any sort of festival or festival-ish event. As I'm fond of saying, "When the guy with the English degree can spot the flaw in your plan, you have serious issues." So here are a few notes I took that I hope are helpful.
1. Signage. This event was held in Piedmont Park. According to Wikipedia (which is always right), Piedmont Park consists of 189 acres of land. When you are holding an event in a park of any substantive size, might I suggest putting up some signs that tell people where exactly in the park your event can be found? Granted, it might be good to list your location on the website (wasn't there) or even on your Facebook page (not there either) but that notwithstanding, a couple of bloody real world signs might be very helpful indeed. Now, to be clear: I'm not suggesting you spend undue amounts of coin and plaster the place. But a few choice places to hit might be the major parking garage where people are probably going to park--along with maybe a major corner of the park facing the road. With the former, just a small sign with an ice cream cone image on it and the location listed would have been enough. With the latter, maybe a banner with the same. In that case, the southwest corner of the park is what most people approaching the park for the festival would have passed while driving--so a decent sized banner with an ice cream cone on it would have done the trick. I say a graphic of an ice cream cone because I figure anybody driving in for that festival is going to have it on the brain and will clue into the sight of it immediately.
Categorized as: Stimuli
Comments: 2 Comments
Posted on 09.12.11 by ScottC @ 12:28 am
Comments on this: just one.
Add your own.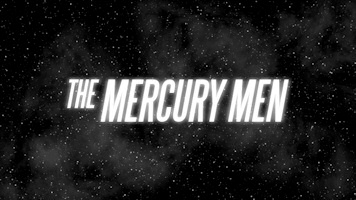 Many of us have been a vegetable in the cubicle farm. Many of us have scars on our souls from the bureaucratic monotony and have had our humanity dulled by the neutral color schemes specially developed to do so. But here's a thought: it could be worse. You could be an office worker in 1975. No office network, no email, and no PC to make work go faster. No smartphone, no MP3 player, and no Internet to make the day around you go faster. You might have a transistor radio. Maybe.
And of course, you would have to deal with the eight-foot aliens of solid light who fire electrical bolts and are planning to crash the Moon into the Earth.
[[ Click Here For Adventure! ]]
Categorized as: Stimuli
Comments: 1 Comment
Posted on 09.08.11 by Big Dub @ 1:34 am
Comments on this: none yet.
Add your own.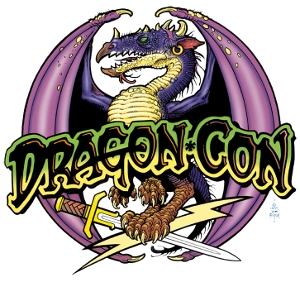 Editor's Note: Ladies and gents, please give a welcome to Big Dub, who decided to bestow his first bit of presence on that site by giving us his report on properly losing his DragonCon virginity.
Being that I recently changed careers from a weekday production manager at a potted meat factory to a field that permits such mythical things as "Days Off" and an "Actual 9-5 Workday," I recently successfully completed my first full Dragon*Con. And by full, I am talking taking in all the Thursday to Monday action. So after eighteen panels, ten MARTA (the Atlanta public transit system--more on them shortly) trips and one birthday celebration, I am ready to reflect on the difference between the full experience I have had versus the Dragon*Con Lite I've had to be satisfied with in the past.
Categorized as: Stimuli
Comments: None
Posted on 08.25.11 by Widge @ 4:07 am
Comments on this: none yet.
Add your own.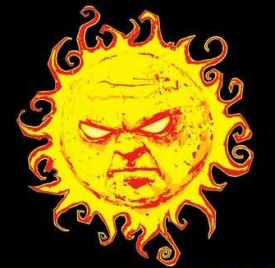 So Scott sent this over: io9 is reporting on a new study that links caffeine with protecting your ass (not to mention the rest of you) from skin cancer. This in itself is not news, as we reported on a BBC article literally--holy crap, to the date--four years ago that said the same. The devil is in the details, however. Previously, it was shown that caffeine helped increase the body's ability to get rid cancerous/damaged cells. Now it appears it also keeps cancerous cells from forming in the first place. We had linked to an article from 2002 saying that caffeinated lotions are a good weapon against skin cancer, whereas io9 links to a quick abstract on a study...from 1986.
So again, caffeine is your friend. The Sun is a necessary evil that will kill you if it can. Some of you, like I do, can only go outside during the daylight hours because your shoes are lined with the soil of your native earth. But all of us could do with some caffeinated sunscreen.
Here's what's amazing: a quick Googling shows that nobody actually sells any. Which is weird. The closest I can find is from ThinkGeek, which io9 rightly links to as well: Shower Shock Caffeinated Body Wash
.
Of course, until somebody comes up with some...you could do the sensible thing and just stay the hell inside. I mean, honestly, besides sunlight...there's people out in the world. Seriously.
(more...)
Categorized as: Stimuli
Comments: None