Posted on 12.29.09 by evrwrldBB @ 4:27 am
Comments on this: 17 so far.
Add your own.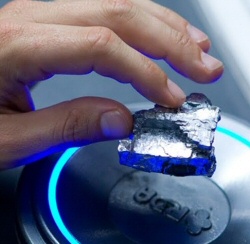 I just stepped out of James Cameron's Masterpiece and I still can't believe that was the script he put forward after twelve years. Twelve years. TWELVE. YEARS. Now, let me get a few things out of the way first. Avatar's visuals are positively stunning and I'm going to give Cameron the pass on his Na'vi treading dangerously close to the uncanny valley, because the environments were really, really cool to watch. However, there are several issues in Avatar that need to be considered. All in good fun of course--I'm not even going to pretend that this won't make money or that we won't be seeing sequels--but twelve years? Really?
I'm just saying that if a filmmaker of Cameron's caliber is working on a script for twelve years, it should be better than this. I came away with so many questions about character motivation, unexplained plot devices, and generally not remembering the names of anything, that I was confused about whether or not I even liked the damn thing. However, we at Needcoffee realize this problem might be widespread, so we are going to answer many questions about the plot of Avatar by answering one of the biggest ones:
[[ Rant continues... ]]
Categorized as: Stimuli
Comments: 17 Comments
Posted on 12.17.09 by Widge @ 2:48 pm
Comments on this: none yet.
Add your own.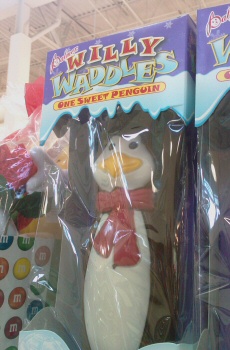 Willy Waddles sits, seemingly complacent. But he bides his time.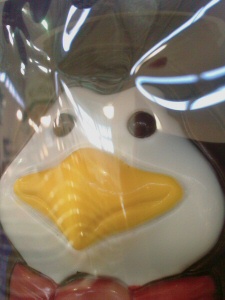 HE BIDES HIS TIME.
Categorized as: Stimuli
Comments: None
Posted on 12.08.09 by Wolven @ 5:02 pm
Comments on this: 2 so far.
Add your own.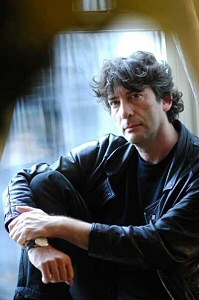 The next stop on the survey of my Not-A-Top-5 for Science Fiction/Fantasy/Horror Novelists That Use Dreams to Crack Your Head Open In All the Right Ways...
Previous stops include the works of Caitlin R. Kiernan and Mark Z. Danielewski.
Despite all evidence to the contrary, Neil Gaiman is Not, in fact, the King of Dreams, the Prince of Stories, His Honour, Morpheus, Lord Dream of the Endless. Neil just Works for him. Now, don't get me wrong, he does a Fantastic job of it, and even managed to get people to read Real and True Factual History by dressing it up as a so-called "Comic Book." This is no mean feat. And sure, the job has its perks--like being able to tell stories that are true, but which never actually "happened" per se; or writing down such fantastical tales that happen every day but which people hardly ever believe. Or (of course) telling Dreams. And I don't just mean dreams like you're naked in class and it's the day of the big test, or you're locked in a submarine with the Queen of All Rock-Topia. I mean Your dreams, Our dreams, dreams that matter, Stories that teach us things. You know...Dreams.
Categorized as: Stimuli
Comments: 2 Comments
Posted on 11.23.09 by Widge @ 12:19 am
Comments on this: 4 so far.
Add your own.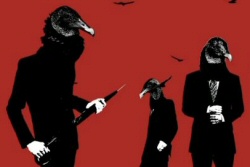 So last week saw the release of Them Crooked Vultures' debut album. TCV is Dave Grohl of Foo Fighters, Josh Homme of many things including Queens of the Stone Age, and John Paul Jones of Led Zeppelin.
This qualifies TCV as a "supergroup," i.e. musicians from other bands decide to merge for a period of time and crank out some hopefully awesome music. Some other recent examples are Audioslave, which was Chris Cornell taking Zack de la Rocha's place in Rage Against the Machine. And A Perfect Circle, with Rev. Maynard from Tool, James Iha from Smashing Pumpkins, and some of the musicians who comprised bits of Nine Inch Nails.
So this got us thinking: what other supergroups would we hope to see formed? Musical dreamcasting, as it were.
[[ More this way... ]]
Categorized as: Stimuli
Comments: 4 Comments
Posted on 11.20.09 by Widge @ 6:59 am
Comments on this: none yet.
Add your own.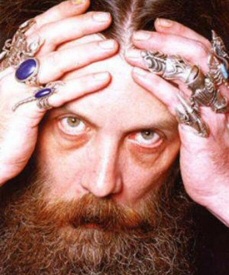 Our friend and yours, Rev. Josef Jetsream, asked me this on Twitter earlier today: "Say, what's Alan Moore's spoken word stuff like? Like poetry, or the Rollins sort stand-up storytelling? And how might I find it?"
Glad to be of service. The two albums I have of his are The Highbury Working and Snakes and Ladders. They both have music by Tim Perkins and they're both fantastic. To answer the second question, it's just spoken word blank verse set to fantastic music.
[[ Vids this way... ]]
Categorized as: Stimuli
Comments: None
Posted on 11.17.09 by Widge @ 5:05 am
Comments on this: 3 so far.
Add your own.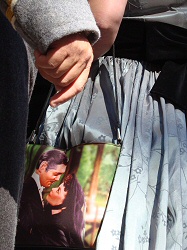 This past Friday, there was the kickoff of a celebration for the 70th Anniversary of Gone With the Wind, as the Ultimate Collector's Edition hits DVD and Blu-Ray today. One of the first items was a staging of the "World's Largest Virginia Reel," taking place in Marietta, Georgia. I was there to witness this historic occasion with my own eyes. And here's some of what I saw:
[[ Vid this way... ]]
Categorized as: Stimuli
Comments: 3 Comments
Posted on 11.11.09 by Wolven @ 9:50 pm
Comments on this: 9 so far.
Add your own.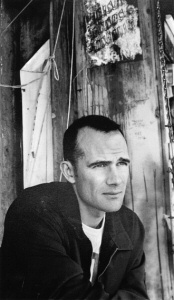 The second stop on the road of my Not-A-Top-5 for Science Fiction/Fantasy/Horror Novelists That Use Dreams to Crack Your Head Open In All the Right Ways...
Mark Z. Danielewski's House of Leaves is a sprawling, convoluted tale of a found manuscript which recounts the exegesis of: a non-existent film and family; a conspiratorial friendship; a young man's inability to deal with death, intimacy, and hereditary madness; the mutable nature of communication in the shared soul that a home creates; and a house which is bigger on the inside than it is on the outside. All of these things are the same thing, and they overlap and intertwine in a tragic, hopeful arc that runs from Virginia to Hollywood, from the Arctic sea to the Mediterranean, and through the minds and lives of three men who may all be the same man, or the man for whom whichever of them is "Real" is searching.
It's the faulty recall and outright lies of Danielewski's characters and his ability to craft the world around his people in such a way as they are not infallible, but imminently flawed, which, when coupled with the interwoven themes, places, and states of mind mentioned above, make this entire work an exercise in parsing the memory of dreaming. Each footnote is a step on a giant spiral staircase of the unconscious, and each chapter a landing, and whether you're going up or down, you find yourself pulled not only into the lives of these people, but into the spaces between them. You find yourself in that hearty darkened hollow in the centre of each of them that keeps them apart, keeps them from seeing each other, and which, ultimately, is the only thing that can help them put themselves back together.
Categorized as: Stimuli
Comments: 9 Comments