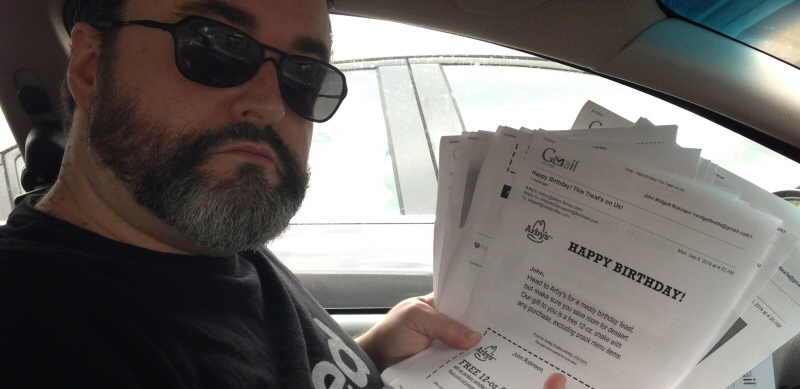 I've been meaning to post this for sometime, but things have just been conspiring to take away my time to type things. But it's important that I share what I've learned. In a vain attempt to distract myself from my increasing decrepitude for my birthday last year, I tried an experiment. I attempted to see how much free stuff I could get just because various businesses take pity on those who are advancing, albeit slowly, closer to the grave. Here is what I learned so you too can have a similar, though hopefully improved, experience.
DO: Sign up for various birthday clubs and whatnot early. I would advise a week out, minimum. This because some setups apparently still need time to process, which is weird and also one of the biggest First World Problems ever.
DO: Sign up for a variety of things. Even if you don't plan on using them. Because you never know. I am still a bit peeved I never made it to Sephora for my free gift there.