Posted on 01.08.13 by Aaron @ 8:00 am
Comments on this: none yet.
Add your own.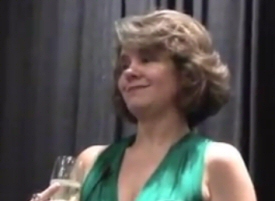 From the DragonCon Archives, we bring you a snippet of Dysfunctional Family Feud, recorded live at the Need Coffee Dot Com 2011 Fun Fest. This auspicious event was hosted by Leigh with Aaron Poole and J.J. Hawkins performing a valuable service as buzzers. (Somebody remind me to get them kneepads for next time. Quiet, Scott.)
The gameplay is familiar, the subject matter is slightly askew and the host is drinking. What more do you need to know? Enjoy.
P.S. Thanks to Aaron for editing this madness together for us.
(more...)
Categorized as: Stimuli
Comments: None
Posted on 01.08.13 by Widge @ 5:03 am
Comments on this: none yet.
Add your own.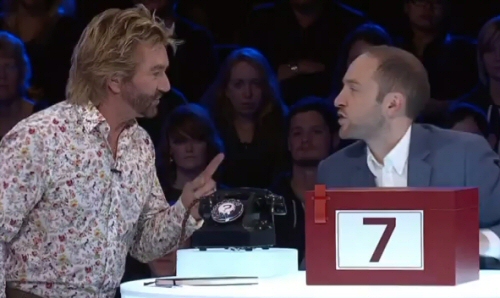 You're probably familiar with the insane box-heavy show Deal or No Deal, in which people who don't know maths try and whittle down a certain number of currency amounts while being harassed by a banker via telephone. Anyone with a student loan has probably dealt with some of that, albeit without the game show set and the host. It started in the Netherlands and hit the United Kingdom shortly before a version wound up in the U.S. But it's all over the damn world and you're probably familiar with it.
What you need to know about Brit host Noel Edmonds is that he's, well, the host. And what you need to know about Derren Brown has already been discussed. The two met for a hilarious ninety seconds to open the Channel 4 mashup of Deal with another of their panel shows, 8 Out of 10 Cats. The resulting program is funny, yes, but if you only have two minutes to spare then at least watch the beginning. This is an example of Derren operating at a super villain-like level of power. Also, I have no idea why, but the inclusion of one of those hairstyling doll heads I find phenomenally creepy...
[[ Vid this way... ]]
Categorized as: Stimuli
Comments: None
Posted on 01.02.13 by Widge @ 9:11 pm
Comments on this: none yet.
Add your own.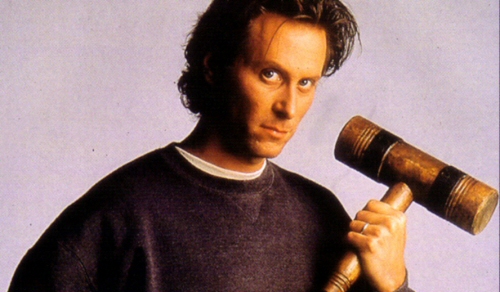 So here's the deal. I have been dealing with not feeling great for a while now--hence the title. So once I'm down I'm particularly susceptible to those things in life that are, well, seemingly crafted to bring you down. And I'm not talking about listening to The Smiths and watching Dancer in the Dark. Well, there's plenty of reasons to stay away from the latter, but you get what I'm saying. What messes me up more are the things that just wear on you, slowly and inexorably. The things that you feel like you cannot affect--instead they're just there to affect you.
Over the past two years, I grabbed a metaphorical croquet mallet and started to go to work on these things. I wanted to try and turn it around and take the wheel instead of letting the horde of drunken demons control where I was going and how fast. What follows is a series exploring what I learned in the hopes that it can help somebody else.
Categorized as: Stimuli
Comments: None
Posted on 12.25.12 by Cosette @ 8:35 am
Comments on this: just one.
Add your own.
Hearing about the potential apocalypse this past weekend got our Hellpuppy Kora thinking seriously about what she would do if the unthinkable happened and we were no longer there to, you know, open the giant tub of kibble for her. And other tasks we perform. What follows was typed for her, as she has no real fingers to speak of.
An apocalypse has left you without your humans? At first you might think "Woo-hoo! Time to jump on the bed whenever I want and eat stuff off the kitchen counters!" But before you start rejoicing at the thought of a post-human world, ask yourself this: where will your kibble come from? Who will let you in when it's snowing outside? Realistically speaking, life without your humans might be rough. After all, they have thumbs.
Categorized as: Stimuli
Comments: 1 Comment
Posted on 12.24.12 by Rob Levy @ 8:29 pm
Comments on this: none yet.
Add your own.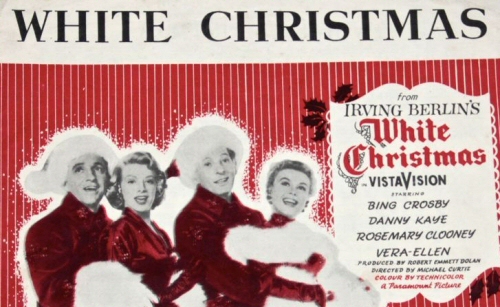 Make no mistakes about it; the version of "White Christmas" by Bing Crosby is the heavyweight champion of the world. Although over five hundred artists have recorded Irving Berlin's classic song none of them can even begin to hold a candle to Crosby's version, which has sold over fifty million copies and remains the best selling single of all time. It has withstood the test of time to become one of the most significant American recordings in history.
The song has simple but contradictory beginnings. We do know that the great American composer Irving Berlin wrote it in 1940 either in Arizona at the Biltmore Hotel or at the La Quinta resort (note: no relation to the chains of today) that served as a getaway for many of Tinseltown's luminaries. The latter is more likely.
Categorized as: Stimuli
Comments: None
Posted on 12.11.12 by Aaron @ 8:53 am
Comments on this: none yet.
Add your own.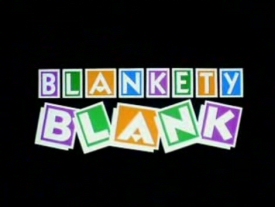 Through special arrangement with host and editor Aaron Poole (aka Aaron Fever aka Irish cousin of Johnny) and taken from his personal video archives, we present the mayhem that is Blankety Blank Live. This was part of our array of staged games at the Need Coffee Fun Fest that takes place every year at DragonCon with members of the Need Coffee staff on the panel. Aaron, being the host, was in charge of sneaking the show across the pond in one of his many suitcases. Then he unleashed it upon the unsuspecting audience. The explanation of how the game works is in the video itself.
And remember to keep reminding yourself: these are all technically grown adults. Enjoy.
Categorized as: Stimuli
Comments: None
Posted on 12.01.12 by Widge @ 12:01 am
Comments on this: none yet.
Add your own.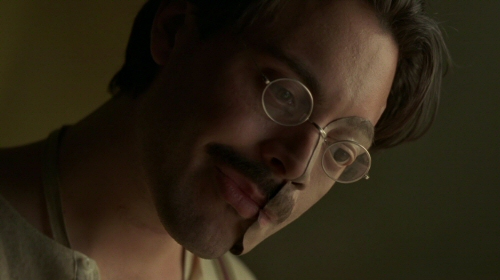 Please note: the following bit is going to be extremely Boardwalk Empire Spoilercentric. If you are not caught up with the second-to-last episode of Season 3, "Two Imposters," then run away and come back when you're up to speed.
Seriously. After the jump we're going to get right into it.
Categorized as: Stimuli
Comments: None
Posted on 11.22.12 by Rob Levy @ 2:40 pm
Comments on this: 2 so far.
Add your own.
To me it's not Thanksgiving without the WKRP In Cincinnati episode "Turkeys Away." Writer Bill Dial made a story that was executed with a precise comedic timing that few contemporary programs today can match. The ensemble was on top of their game and the jokes were relentless and timeless. "Turkeys Away" was the seventh episode of the program's first season, debuting on October 30, 1978 on CBS.
When the episode begins, WKRP is months into a regime change that has woken it from the doldrums of easy listening into a full-fledged rock n' roll format. There have been some growing pains along the way but Program Director Andy Travis (Gary Sandy) has carefully moved his pieces into place, securing his team of oddballs and egomaniacs. Although he is technically in charge of WKRP, he still must answer to Station Manager Arthur "Big Guy" Carlson and his mother who owns it.
Categorized as: Stimuli
Comments: 2 Comments
Posted on 09.23.12 by Cosette @ 3:53 am
Comments on this: none yet.
Add your own.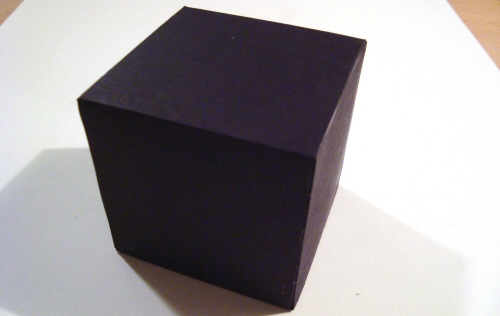 So after watching this week's Doctor Who episode, The Power of Three, I promptly decided that I needed to make a few black cubes to toy with my friends and co-workers who follow the show. You know, perhaps scattering some around a desk or two for them to stumble across Monday morning...
And yes, in a perfect world I would have the ability to construct one from wood or metal or something a bit more substantial. But when planning to screw with the heads of your friends, one must move swiftly. So anyway, here's a quick tutorial on how to make your own, almost guaranteed to make a fellow Whovian do a double take--all you need is a printer, black cardstock (or another color you could paint after you assemble your cubes) and some clear-drying glue (Elmer's should be fine).
Categorized as: Stimuli
Comments: None