Posted on 04.02.11 by Widge @ 7:11 pm
Comments on this: 2 so far.
Add your own.
Movie news sites give you a lot of information. But it is a lot of information. Don't you just wish you could find out what you actually need to know and leave the rest alone? Never fear, we are here. Well, I mean, it's us...so fear a little. Anyway, subscribe to the Stuff feed or get this as a free email newsletter. Anyway you want it, that's the way you need it.
It's official. Ghost Brothers of Darkland County is back on the schedule at the Alliance here in Atlanta. Why should you care? It's a musical with a score by John Mellencamp and book by Stephen King. T-Bone Burnett is musical director. Apparently a three-CD version of the musical has already been recorded with a full cast, which included Kris Kristofferson, Elvis Costello, Roseanne Cash, Mellencamp, King, Sheryl Crow, Neko Case and Joe Frazier (yes, the boxer). I want this album five minutes ago. Show dates? April 4-May 13, 2012. No, you can't stay on my couch. Source.
Categorized as: Stuff You Need to Know
Comments: 2 Comments
Posted on 03.21.11 by Widge @ 4:55 am
Comments on this: none yet.
Add your own.
Sometimes you just need somebody to read all the pop culture news for you and just tell you the important bits, leaving out all the fluff. Well, here you go. Subscribe to the Stuff feed or get this as a free email newsletter. However you want to hit it, just smack it. It's yours to smack. Enjoy.
Suck factor is high! Darren Aronofsky has left The Wolverine. Which is a damn shame, too, because I would have loved to have seen his take on the character and I think he could have finally given a Wolverine-infused movie that is worthy of Hugh Jackman's badass portrayal. What's odd is that his reasoning is incomplete in my opinion: he reportedly left because he didn't want to be away from his family--shooting in Japan--for a year. But...surely that wasn't a new bit of news that was happening. Something changed: either the tsunami changed his mind (although Fox could shoot the film elsewhere for Japan--secondarily although, they could, I'm sure, use the infusion of dollars) or something changed on the family side of things. Either way...damn. Source.
Categorized as: Stuff You Need to Know
Comments: None
Posted on 03.16.11 by Widge @ 9:34 am
Comments on this: none yet.
Add your own.
There are pop culture websites out there that want to stretch every little snippet of news into its own post. They're squeezing blood from each metaphorical turnip they get hold of. Not us--we figure you don't have time for that. So we squeeze the blood out for you and give it to you with a little umbrella in it.
That metaphor didn't quite work out. Oh well. Enjoy.
Amazon's deal of the day is The Little Rascals: The Complete Collection for 68% off its usual price of $89.95. It's $28.49 as I type this and will be that way for today or until they run out. It's eight discs containing 80 original theatrically released shorts. Thought you might like to know. You can snag it here--but move if you're gonna.
Yup, another Daredevil movie. Being handled still at Fox, who Variety confirms they need to keep this project in some form or fashion lest the rights revert. David Slade (30 Days of Night) has been tapped to helm--he's also on board the previously mentioned Last Voyage of the Demeter. No scribe on board yet, but according to Hollywood Reporter they're going for the Frank Miller/David Mazzucchelli "Born Again" storyline. Okay, that could be interesting.
Categorized as: Stuff You Need to Know
Comments: None
Posted on 03.10.11 by Widge @ 6:41 am
Comments on this: just one.
Add your own.
You know, some people actually have time to watch movie news websites for every scrap of stuff that comes in. They want their news immediately. This feature isn't for them. It's for the rest of us, who have lives, and don't have to know what's happening on the new live action Peanuts movie right this second. We filter out the nonsense and give you a single post with everything you need to know within. Enjoy.
Amazon's deal of the day is for the Blu-Ray/DVD collector's set version of The Sound of Music. If you have any interest in the film, I suggest clicking through to check it out, because it comes with a lot of stuff including a music box, scrapbook, soundtrack, souvenir program reproduction and more. You can find it on Amazon here.
Angry Birds mania continues...ThinkGeek is now offering Jumbo Angry Birds Plushes
. They give this as a reason to build a cushion fort. I'm just wondering who's bought the film rights. What do you think?
Categorized as: Stuff You Need to Know
Comments: 1 Comment
Posted on 03.06.11 by Widge @ 7:08 am
Comments on this: none yet.
Add your own.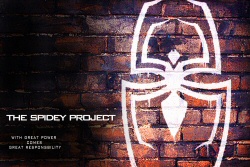 If you watch movie news sites like a hawk, then this feature isn't for you. If, however, you don't give a rodent's posterior about reading rewritten press releases and entire blog posts rehashed from Variety and Hollywood Reporter--in other words, you have a life--then this will give you everything you need to know in a single post. Blam. Enjoy.
Another Spider-Man musical? Yes, but this one actually sounds interesting: Justin Moran (POPE! The Musical) has decided to create, rehearse and perform a full-on Spider-Man musical for exactly $65 million dollars less than the budget of the Julie Taymor monster. Yes, that would be for zero dollars. He's also presenting the completed project on March 14th, a day before the official opening of Turn Off the Dark (assuming that doesn't get moved again). For more info on his quest, check out the site here.
Avatar 2 is to be set underwater, so says Michelle Rodriguez. What's weird about the article is it says it's unsure if she'll be cast--but we'll say no more on the subject for spoiler reasons. (I know, everyone has seen the film but everyone still is missing some people--I know some of them.) That new film hits in 2014. Source.
Categorized as: Stuff You Need to Know
Comments: None
Posted on 02.20.11 by Widge @ 6:26 am
Comments on this: 5 so far.
Add your own.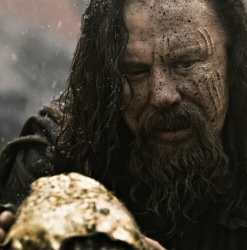 There are some people who need every little pop culture news tidbit the moment it comes off the presses. They like reading press releases converted into 250 words of article. This feature is not for them. This feature is for people who need to know the important bits and don't have time for the extraneous info. If that's you: enjoy.
Immortals is what War of the Gods is called now. Tarsem is directing Mickey Rourke as a mad Hyperion trying to kill mankind. Seriously. What else do you need to know? If you don't know what I'm talking about, go back and watch The Cell and The Fall and tell yourself that that man is going to bring you GODS THAT FIGHT.
American Horror Story is the show that FX has ordered a pilot of from the people who brought you Glee. You know what would make the show a slam-dunk for me? Get Kings of Leon to do the theme. Source.
Here's one way to do it: create a video game trailer that's so awesome that you sell the film rights on the strength of it before the game even hits. That's Dead Island, of course--although the rights were bought before the trailer, even. Bought in 2009. Just damn. Anyway, the trailer is what everybody has been sending me, trying to get me to buy a console. Bastards. Anyway, fine, here's the trailer. This is more of a horror movie than, well, most horror movies. Watch it after the break.
Categorized as: Stuff You Need to Know
Comments: 5 Comments
Posted on 02.16.11 by Widge @ 5:52 am
Comments on this: just one.
Add your own.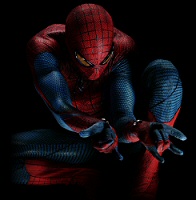 The Pareto Principle states that 80% of the worthwhile pop culture news can be snagged by only taking in 20% of the volume of regular pop culture news coverage. (Or something like that.) This post is designed for anyone who wants pop culture news in digestible bits, all in one shot, so that person can take a few minutes to get up to speed and then get on with their lives. Enjoy.
Amazing Spider-Man has a release date: July 3, 2012. And while a previous picture showed a slightly battered Andrew Garfield in most of the Spidey suit, the official site now has a pic that's supposed to be Garfield in full gear. I dunno...works for me. Click through to the official site to embiggen it.
Dominic Cooper has signed on to play Henry, the friendly neighborhood vampire, in Abraham Lincoln, Vampire Hunter. Source.
Atlas Shrugged Part 1 has a trailer and a release date of April 15th. It looks, however, frighteningly good. Whatever it turns out to be, I imagine it has a screenwriter that didn't blatantly misread the original novel. I won't mention any names, because that would be indiscreet. Randall Wallace. Trailer comes after the break.
Categorized as: Stuff You Need to Know
Comments: 1 Comment
Posted on 02.08.11 by Widge @ 5:59 am
Comments on this: none yet.
Add your own.
A single blog post about a pop culture news story? That's so 1997. I know--I was writing a version of them back then. I'd rather you got all the news you need in one post. Read it, and you're good for a few days. I'll take you through the high points of pop culture news, then let you get back to your life. You're welcome.
Harker is an interesting spin on Dracula. They're taking Jonathan Harker and making him a Scotland Yard detective chasing Dracula. If Renfield is Harker's driver and knows kung fu, then this could at least be better than Green Hornet. Helmer is Jaume Collet-Serra, who previously brought you the House of Wax remake. Source.
Fantastic Voyage is going to be helmed by Shawn Levy (the upcoming Rock Em Sock Em Robots movie), who's currently co-reworking the script from Shane Salerno (the 2000 Shaft). This remake has been in the works as far back as I can remember, with Devlin and Emmerich along with James Wong and Glen Morgan being on board for a while and then Devlin and Emmerich went to Sony and blew up the idea. Two more months of script development apparently before the thing gets the possibility of being greenlighted. So it may still go nowhere. Source: Variety.
Categorized as: Stuff You Need to Know
Comments: None
Posted on 01.29.11 by Widge @ 10:18 pm
Comments on this: none yet.
Add your own.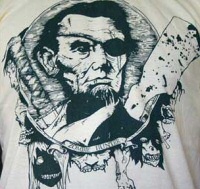 The premise is simple. There are people who need to know everything that's going on in pop culture and know it instantly. Then are people like you: you're smart. You have better things to do. You need to know just the gist and have the stuff that's really not that interesting filtered out. Welcome. We read all this stuff so you don't have to. Enjoy.
Abraham Lincoln: Vampire Hunter is at Fox and Benjamin Walker is in the lead to play the title role. You might not remember him from playing the young titular part in Kinsey, but you should know he dropped out of the X-Men: First Class movie to instead go and reach critical acclaim on Broadway playing Andrew Jackson in a rock musical. Read that sentence again if you need to. Seth Grahame-Smith will adapt his own book and Timur Bekmambetov (Wanted) is in the chair. Tim Burton will co-produce. Yes, the film will be in 3-D. Expect it to hit cinemas June 22 of next year. Source. T-shirt image taken from here.
Categorized as: Stuff You Need to Know
Comments: None
Posted on 08.22.10 by Widge @ 9:03 pm
Comments on this: none yet.
Add your own.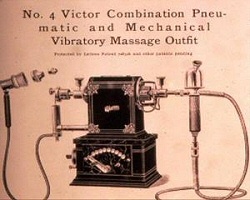 Pop culture news won't change your life. The minutes you save reading these posts instead of other sites, where they just pile on info you don't need--those minutes can change your life. We're here to empower you. You're welcome.
Move swiftly, friends. Any season of X-Files you want is $13.99 today only--for just a few hours more--at Amazon. Here's that link you need.
Considering a recent episode of Weekend Justice, this news will interest some members of the league. The movie is Hysteria and takes place in Victorian-era England around the same time that the vibrator was invented. It stars Hugh Dancy and Jonathan Pryce as doctors treating the titular affliction. Dancy and Rupert Everett experiment with the new device while Maggie Gyllenhaal will play Pryce's daughter. Yes. I say do a double feature between this and the Darwin movie Creation and that way you're sure to offend somebody! Source.
Categorized as: Stuff You Need to Know
Comments: None