Posted on 07.13.14 by Widge @ 10:46 pm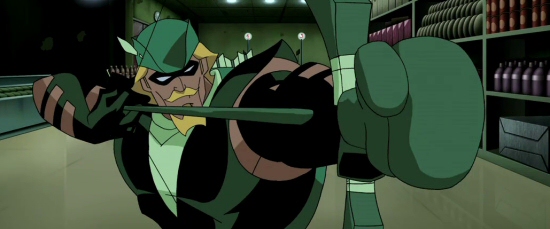 It's Weekend Justice: the Internet's #1 audio trainwreck, the podcast that is microwave safe, machine washable and mostly biodegradable. Or at least biodegrading.
Note: For some reason, there's some weird distortion that comes and goes every so often. No idea. Sorry about that. I've already blamed myself, so join me.
Posted on 07.07.14 by Widge @ 12:15 pm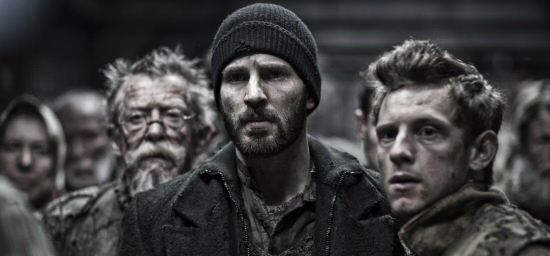 It's Episode #177 for Snowpiercer, in which our protagonist has taken a ride on the crazy train, keeps thinking about just how well structured it is, and likens it all to a dystopian Jenga.
[[ Vid this way... ]]
Posted on 07.04.14 by Widge @ 8:09 pm


It's Episode #176 for Godzilla, in which our protagonist discusses how his expectations might have done him in, gives some tips for a kaiju apocalypse, and advises you to take Ken Watanabe's advice.
[[ Vid this way... ]]
Posted on 07.03.14 by Wolven @ 11:53 pm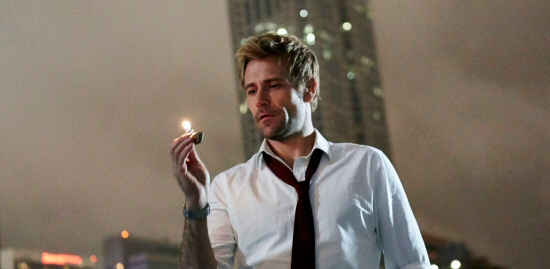 So, the pilot for Constantine--NBC's live-action adaption of DC Comics' HellBlazer--leaked to the internet, as was bound to happen, and it is…certainly a pilot. The bad notes aren't insurmountable, and the good will hopefully be built-upon, because the sooner they recognise and correct their issues as well as reinforce their strengths, the better off we'll all be.
Story starts with John Constantine having checked himself into Ravenscar Sanitarium after having caused the gruesome death of a young girl named Astra. He's ranting and railing at the head psych there, talking about a girl's soul being damned to Hell and dragged off by a demon. And so of course the lead doctor tells him "There's no such thing as demons!" Our John's reply?
"So you keep telling me. Now make me believe it!"
Posted on 07.01.14 by Wolven @ 5:50 pm
In the words of Wednesday, "All is well, and all is well, and all shall be well."
But I don't know, maybe you just didn't hear me when I said that Bryan Fuller is working on the American Gods production team.
The Hollywood Reporter has it that Bryan Fuller (Hannibal, Pushing Daisies, 1313 Mockingbird Lane, Dead Like Me) is working with the network Starz on the adaptation of The Neil's sprawling and lush roadtrip through the American mythscape--the resonant and divisive opus that is American Gods.
Posted on 06.27.14 by Widge @ 10:04 pm
Random bits of things I wanted to share. Because I love you. Yes, you.
1) The Rox of Spazhouse North American Tour rolls on. If you want to see photos from her ongoing journeys (and believe me, you do), you can check out her Flickr, her Instagram, and she's also started a Facebook page for the tour itself.
Posted on 06.27.14 by Widge @ 1:19 am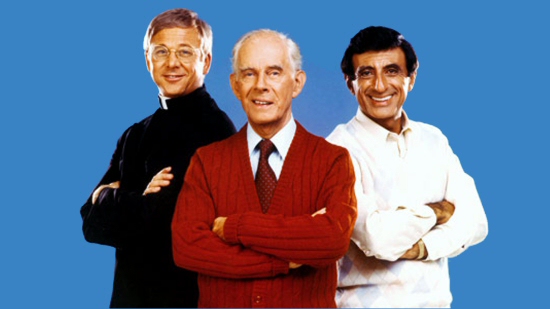 It's Weekend Justice: the Internet's #1 audio trainwreck, the podcast that's had all its shots. So it's all good, okay?
Posted on 06.18.14 by Jon @ 4:34 am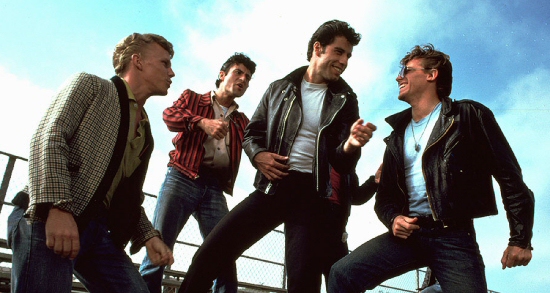 And now...the podcast with even more drinking, um, that the rest of our podcasts. Do you fear that drinking alone makes you an alcoholic? Well, join Leigh, Jon and Serv for this second episode of Bitches Brew and you'll never drink alone again. Plus, you'll get some information about things that are fun to imbibe.
Episode 2 has everyone's favorite besotted trio discussing summer beers plus selections from Trader Joe's.
Posted on 06.17.14 by Widge @ 4:07 pm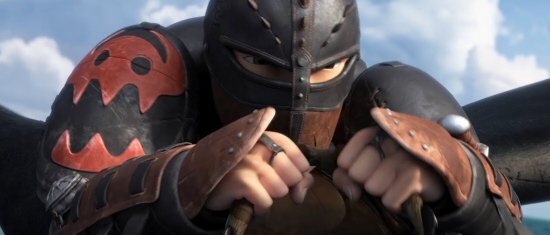 It's Episode #175 for How to Train Your Dragon 2, in which our protagonist discusses the trepidation regarding sequels...especially sequels to good movies, problems with the film's trailer and how refreshing a non-ripoff 3D movie is...
[[ More this way... ]]
Posted on 06.14.14 by Widge @ 10:25 am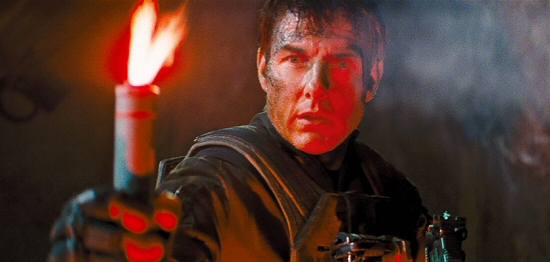 It's Episode #174 for Edge of Tomorrow, in which our protagonist is joined by Rox of Spazhouse, who's conquered several worlds. Together, they discuss Groundhog Day plus exoskeletons, fun with alien design and how to properly do a summer tentpole release.
[[ Vid this way... ]]