Posted on 01.20.15 by ScottC @ 4:00 am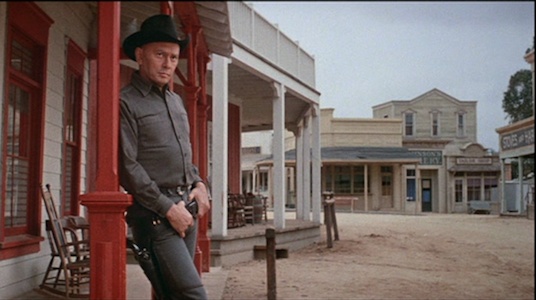 As most of you are aware, Game of Thrones will be starting its fifth season on HBO. Usually this means a series' expenses start growing ever faster and the quality is in danger of sliding downward. Now, Thrones may be the exception that proves the rule, but HBO is looking for the next big hour-long series. Like everything else in Hollywood, it will be based on an existing property. And since this is HBO, it should have plenty of sex and violence. So, the network is taking the over 40-year-old sci-fi classic Westworld and turning it into a series. I imagine many of you out there only have a vague idea of what Westworld is, so I thought I give you a brief primer on the film (yes, this is one case where we're simply not telling you to ask your parents) and what HBO could perhaps do to make it a continuing series.
Posted on 01.14.15 by Rob Levy @ 3:56 pm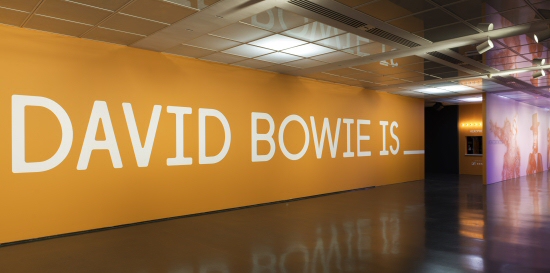 Once in a while, a museum exhibition comes along that simply wows you with a sense of "I must see this!" glee and excitement! Like a Van Gogh retrospective or the Tut Exhibition from back in the day, the MCA's David Bowie Is was such an experience.
Created by London's Victoria & Albert Museum, this exhibition is the first to examine Bowie as a powerful figure in music, art design, theatre and film. It also emphasizes his impact on contemporary culture through the lens of his creative process and multiple collaborations. The exhibition, which opened on September 23, 2014 and closed on January 4, 2015 was a pretty big deal. The MCA Chicago was the only American venue for David Bowie Is, making it the epicenter for music freaks, artists and pop culture junkies.
Posted on 01.01.15 by Widge @ 4:41 pm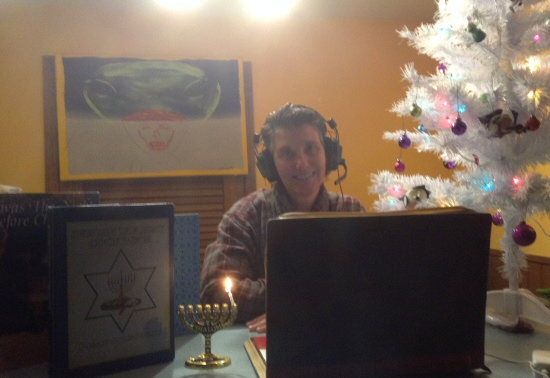 (Widge's Note: Sorry for the delay on this one, I'm in deadline hell and having to work on this when the files I'm editing are busy saving and whatnot. So consider this our Christmas and New Year's special. The Outtakes episode will follow and we will resume in a bit.)
It's Weekend Justice: the Internet's #1 audio trainwreck, the podcast that is like a fruitcake in that it's not pleasant if you ingest it and it lasts for years.
Posted on 12.24.14 by ScottC @ 1:28 pm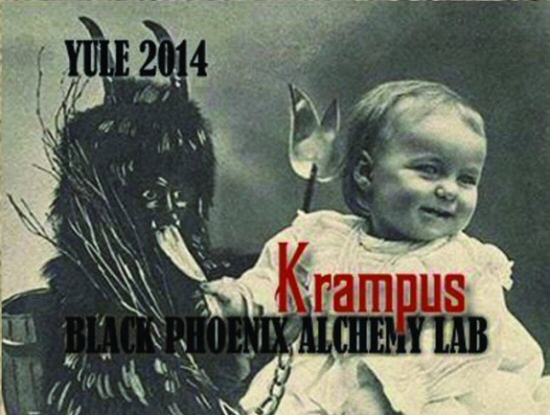 Ah Christmas (or alternative winter festival of your choice) time. An occasion where all are united in that most special and glorious of emotions: Fear.
You thought I was going to say joy or happiness, didn't you? Now, joy is there, don't get me wrong. But if we are honest with ourselves, Christmas is almost as scary as Halloween. Think about it. As a kid, you were terrified that Santa would judge you as naughty and what's worse, now kids have to worry about that fucking Elf On A Shelf. Seriously, why don't they just make the Sugar CCTV Fairy? As an adult, you fear forgetting getting a gift for someone or getting the wrong gift. You're afraid of what the holiday season is doing to your bank balance and credit rating. You're afraid that your aunt will get drunk and try to molest you or your uncle will argue that Obama is a atheist Muslim lizard Illuminatus or whatever he picked up from talk radio.
As always, Black Phoenix Alchemy Lab is here to help you embrace the festive fear instead of being overwhelmed by it with aromatic perfumes that will help you face your fears and permit it to pass over you and through you. Only you will remain. Well, you and the extra pounds would get from the Christmas spread but you can deal with that in the New Year. But at least you'll smell nice!
Posted on 12.18.14 by Widge @ 3:58 pm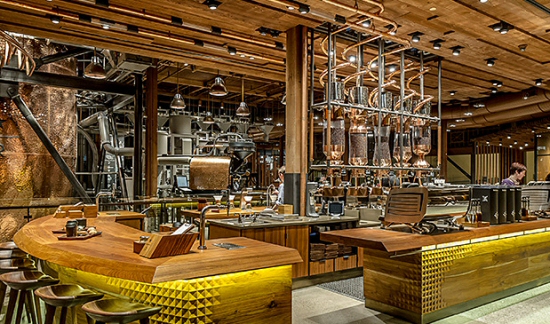 Okay, not technically an actual theme park. But goddamn, it sure looks like it. And I know some people dislike Starbucks for varied and sundry reasons. Me, I'm an equal opportunity coffee drinker. I just need the liquid sleep and 99.8% of the time, I don't care where it comes from.
Let's set all that aside for just a moment. Forget for a second that this is about Starbucks at all. Let's just focus on the coffee aspect of the following setup. In fact, do me this favor. Start the first video...and watch the second video muted. There may be ads preceding one or both, we can't do anything about that...but just...do this experiment. Sync them up as best you can and then see if it doesn't make you a little misty-eyed. If you don't, then I must question your true love of coffee.
Posted on 12.07.14 by Widge @ 10:41 pm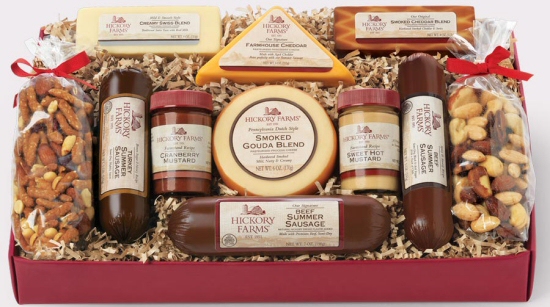 It's Weekend Justice: the Internet's #1 audio trainwreck, the podcast that is gigantic compared to Leigh. But then again, most things are.
Posted on 12.06.14 by Widge @ 11:09 am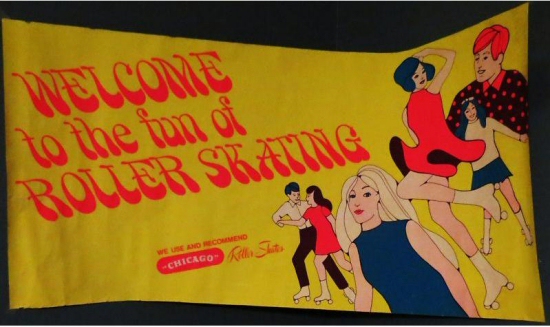 Apologies for the recent madness. I've been moving the site to a new server set up. We have close to 200 GB of images, podcasts, and other miscellaneous content that had to be ferried from one place to another. I have a degree in English. If you are thinking to yourself that this sounds like a great pitch for a new, darkly humorous sitcom...then you are correct.
I will spare you the full details of the reasons for the move, but suffice it to say that the old home was very old. and one of the things that you run into with an old server home are people trying to break in. if you run a WordPress site, I urge you to install some form of Limit Logins Plugin...because as I learned from one of Tim Ferriss' posts, native WordPress will let you try passwords all day long, making a brute force entry quite easy. And once you set this up and get notifications or view the log, I think you'll be amazed some bot hasn't already hacked you.
Also, on the new server, WordPress actually comes up without me having to go get a sandwich while I wait. So that's cool. Plus: that new server smell!
Some things may still be broken: like the ability to play podcasts direct on the site, since the plugin we were using for that is no longer kosher. If you spot something broken, feel free to email me or leave a comment here and I will add it to the list.
Anyway, enough with boring webmastery bits. We will shortly be back with slightly more regular (from a scheduling sense) content, and a new look for the site which will incorporate a mobile version. And then hopefully some ways to make the site more sustainable so I can afford to work on it more often.
Posted on 11.24.14 by ScottC @ 2:48 am
At dawn on November 1st, an explosion goes off in stores across America. Not a chemical or nuclear bomb: a festive bomb. Yes, retailers in their greed and desperation start those jingles and deck the aisles with holly, mistletoe, and every bit of Christmas crap their perverse consumer product researchers can envision. I don't care what the "official" story is, The Elf On The Shelf was imagined by a toy executive after a 72-hour Hunter S. Thompson-inspired drug and hooker binge. This holiday madness has overrun Thanksgiving or The Day Before Black Friday (or Mauve Thursday or whatever the hell it's called). It is only the dark occult power of Halloween that has stopped its advance. Speaking of Halloween, Black Phoenix Alchemy Lab gives you the scented tools to grab a little territory from the Kringle-Industrial Complex. Follow us as we peruse the aromatic armory from Black Phoenix. Because Halloween is always in our hearts. It can also be in our noses.
Posted on 11.23.14 by Widge @ 11:00 pm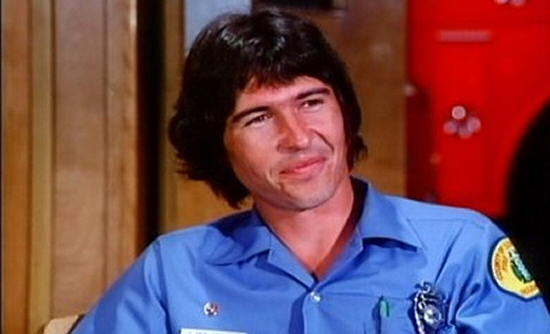 It's Weekend Justice: the Internet's #1 audio trainwreck, the podcast that wears the Hat of Evil as well as the Socks of Malice.
Posted on 11.16.14 by Widge @ 9:54 pm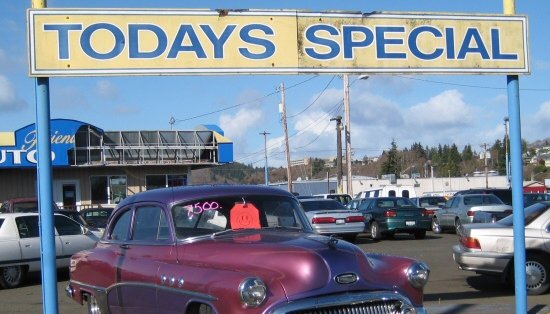 It's Weekend Justice: the Internet's #1 audio trainwreck, the podcast that has Mr. Kaplan on speed-dial.