Posted on 05.14.13 by Widge @ 11:57 pm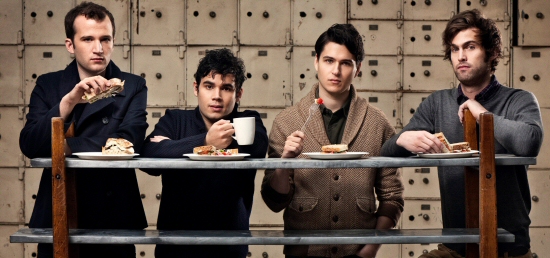 More music picks for your Tuesday. If you like what you hear, use the links provided to snag it for yourself from Amazon. Doing so through us gives us kickbacks, and those help pay for stuff like more bandwidth. And also so we can buy more music.
We open first with NYC's Vampire Weekend--their Modern Vampires of the City hits this week, their third album. Here's a recent performance, after the jump, of "Unbelievers" live on KCRW. (Amazon: CD/MP3; MP3; Vinyl.)
Posted on 05.14.13 by Brady @ 5:43 pm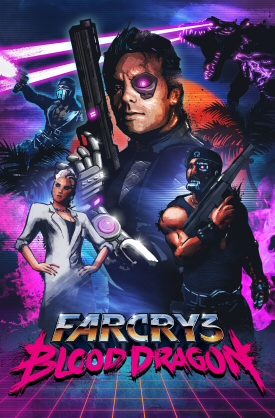 Once in a while, a video game will toss a pop culture reference or two into its script for an easy joke. But what if the game itself is one big joke? What if it's one giant reference to a very specific time period filled with so-bad-they're-good one-liners and cheeseball visions of the future? That, my friends, is when you get games like Far Cry 3: Blood Dragon.
In case the title wasn't clear enough, this is a game that doesn't take itself seriously. It has an aesthetic obsession with every great/awful 80s sci-fi and fantasy flick you've ever seen. Imagine a smart-assed version of The Terminator trapped in a neon nightmare (see: Tron and Hobo With a Shotgun) with a soundtrack that has bits of The Running Man, Predator, Big Trouble in Little China, and Escape from New York blended together...and you'll have a great idea of what you're getting into. If none of that sounds appealing, or you're too young to understand the references, then you may not "get" what Blood Dragon is trying to do. However, for anyone who grew up watching those films (or if you just love a good synth-groove), it's a gut-bustingly hilarious little trip down Nostalgia Lane.
Posted on 05.14.13 by Widge @ 6:48 am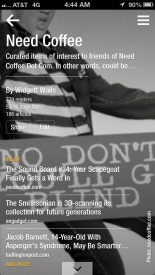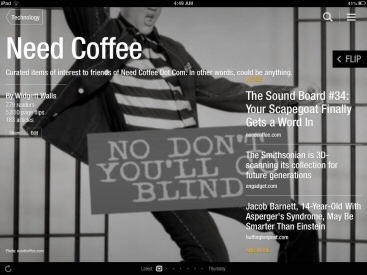 So there I was, staring down the barrel of Google killing their perfectly good (IMO anyway) Reader. Alternatives? There are many. A lot that are way too fancy for me--sometimes you just want a boring damn list of stuff, right?
But then I ran across Flipboard. There is something oddly satisfying about the notion flipping through feeds like they were a magazine. I find this to be especially so on the iPad version of the app, since you are flipping from left to right and, you know, it's a decent-sized screen for reading things. Especially when you are no-sighted (the ultimate combo of near- and farsighted) like me. It was nifty, sure.
Posted on 05.12.13 by Widge @ 10:00 am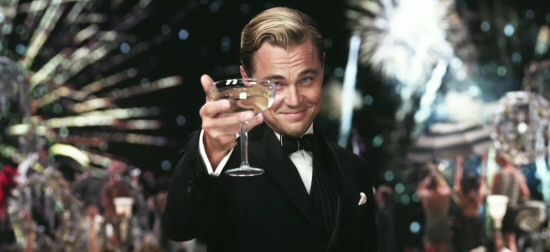 Episode #149 for The Great Gatsby 3D, in which our protagonist discusses the perennial pretty-ness of Leo, why Baz can't just let a film be itself and gets a cameo from Marlon Brando's original Jor-El idea.
[[ Vid this way... ]]
Posted on 05.11.13 by JM Tuffley @ 8:20 pm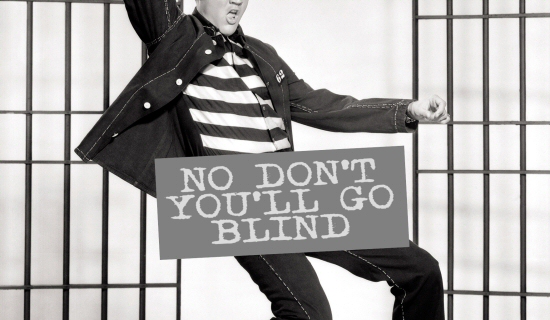 This podcast generally covers music and other transgressions. This month's episode is helmed by Prof. Tuffley with Dr. Rob Levy providing backup and Widgett on hand because every podcast needs a guy wearing an alarm clock around his neck.
This episode's central topic is: remember the good old days when music and musical shenanigans could shock you? Yeah, us neither. We also discuss: new albums coming; festival lineups; mourning the losses of George Jones, Phil Ramone and Storm Thorgerson; music helping out with the situation in Boston; your Rock and Roll Hall of Fame bitchfest update and more.
Special thanks to Hyperbubble for our lead-in music. Show them love and buy their stuff.
[[ More this way... ]]
Posted on 05.10.13 by Adarsh @ 12:17 pm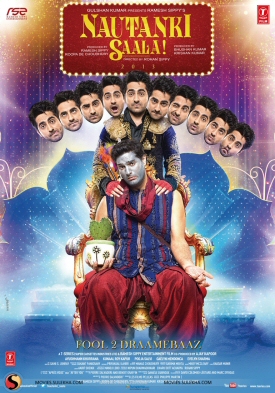 Written by: Charudutt Acharya, Nipun Dharmadhikari & Rohan Sippy, based on the original story by Benoit Graffin & Pierre Salvadori
Directed by: Rohan Sippy
Starring: Ayushmann Khurrana, Kunaal Roy Kapur, Pooja Salvi, Gaelyn Mendonca
Nautanki Saala has generated a lot of publicity thanks to it being the follow-up to Ayushmann Khurrana's highly successful and acclaimed Vicky Donor. Also it marks the return of Rohan Sippy to the director's chair after the blow-hot/blow-cool Dum Maaro Dum in 2011. Saala is an official remake of Après vous... (After You...), a French movie. I have not seen the original, so do not have any reference to pit it against. As a stand-alone product, the movie works well up to a certain extent...and then the length kills it!
The story revolves around RP (Khurrana) who is a theatre actor/director in a famous mythological Ramayana play. One day, on his way back home, he saves a jobless, depressed and lovelorn Mandar Lele (Kunaal Roy Kapur) from committing suicide. Soon after that he starts feeling responsible for Lele. He starts helping Lele develop a positive attitude towards life, gets him a job and tries to get Mander's love life back on track. However, RP's involvement results in complications aplenty in his work, his relationship with his girlfriend Chitra (Gaelyn Mendonca) and his relation with Mander's ex-girlfriend Nandini (Pooja Salvi). Whether RP succeed in achieving what he set out to do or destiny has other plans for him--this question forms the main plot.
Posted on 05.09.13 by Aaron @ 11:08 am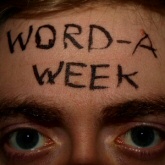 There are those who say that the use of profanity is a clear sign of someone who has a lack of language skills. There are those who say that profanity is merely fun and, yes, sometimes therapeutic. Around here, we tend to think you can have the best of both worlds. It's important to be able to curse properly and yet have an arsenal of words to draw from when the situation calls for it. And when it comes to words as weapons, your verbal Deathstroke the Terminator is Aaron Poole. When you need to lay down some suppressive linguistic fire, he's got Ol' Painless ready and willing. So welcome him to your army! Accept no substitutes! This word is one you can use! In conversation! When you're trying to come up with a name for a new car you've designed! You can even use it on Twitter and Facebook! And the best part is: this word is free for you to use and share! It is guaranteed DRM-free.
We hope you will join Aaron as he crosses the rope bridge of knowledge to escape the Mola Ram of ignorance, all in search of the Sankara Stones that form...Language.
[[ Word this way! ]]
Posted on 05.08.13 by Widge @ 5:14 am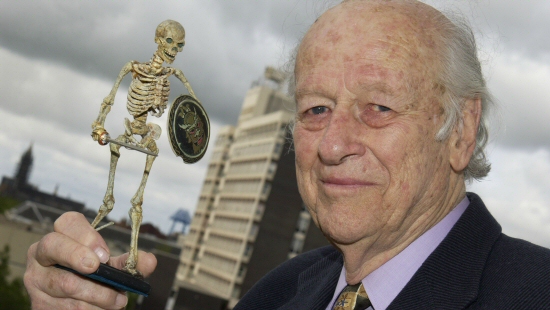 Kids, this is a scenario where I'm not going to tell you to ask your parents. I'm just going to flat out tell you myself. There once was a time when you couldn't make any damn thing you wanted show up in a movie using a computer. You used to have to use practical FX...exclusively. And so when you wanted something that shouldn't ordinarily move around on its own--say, a skeleton with a sword or a Gorgon--you would need to take a model of said thing, take a picture, move it, then take another picture and so on with excruciatingly slowness. Eventually, you could piece together all the pictures with their very, very slight changes and play them at speed...and you get the illusion of movement. Stop motion.
The granddaddy of visual effects and the King of Stop Motion was Ray Harryhausen. From 1949 to 1981, if you dug a genre film that used stop motion...there was a pretty good chance Harryhausen was the man behind it. Exhibit A comes after the jump.
Posted on 05.07.13 by Widge @ 12:46 pm
Don't want to use nasty pesticides in your garden? But also, don't want to have pests eating your garden before you get a chance to? Like most things in life, caffeine is here to save your ass.
Lifehacker clues us in: insects are like dogs apparently, in that they're not supposed to have caffeine.
While humans tend to enjoy the burst of energy that comes from caffeine, insects, particularly aphids, do not. Gather any or all of the following herbs: yarrow, tansy, pennyroyal, thyme, lavender, rue, catnip and artemisia. Mix at least a cup of this herbal mixture with 2 tablespoons used coffee grounds and 2 cups of water. Allow this to marinate for at least 24 hours before straining and placing into a spray bottle. This can keep for several weeks.
So this means that on those occasions where I've come back to my desk to find a dead bug floating in my coffee...they've simply had it with life and wanted to end it? Or is getting a bit of awesome brew worth the cost of their lives? Either way, it's slightly morbid and weird. Again, like most things in life.
Posted on 05.07.13 by Widge @ 5:59 am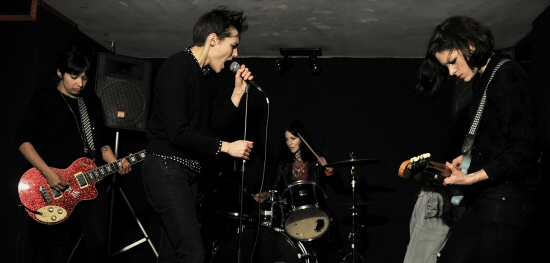 More music picks for your Tuesday. If you like what you hear, use the links provided to snag it for yourself from Amazon. Doing so through us gives us kickbacks, and those help pay for stuff like more bandwidth. And also so we can buy more music.
First up we have Savages, coming up after the jump with a variation on their opening track from Silence Yourself: "Shut Up." It has what is probably my favorite opening monologue since Timothy Leary's extended sample on the live Salival version of Tool's "Third Eye." Their album hits this week and it's caffeinated rock with a medium grind. We like it. (Amazon: CD; MP3; Vinyl.)