Posted on 10.19.14 by Widge @ 11:00 pm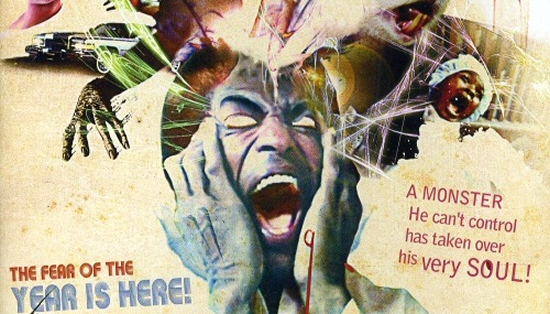 Five years ago, we posted the trailer for Dr. Black and Mr. Hyde. It is one of the greatest trailers in all of history, never mind the blaxploitation horror subgenre. If you have not seen it already, I strongly urge you to do that now. Because Blacula was a success, director William Crain followed up with this...starring Rosalind Cash (The Omega Man) and Bernie Casey (just about every damn thing...from Bill & Ted to American Gangster).
In case the title hasn't already revealed everything...the blaxploitation version of Jekyll and Hyde is what you have here. I'm just amazed after this, Blackenstein and Abby (the black Exorcist) that nobody's made The Creature From the Seriously Black Lagoon or something. I'm sure there's a spec script out there somewhere. Enjoy.
Posted on 10.19.14 by Widge @ 10:00 pm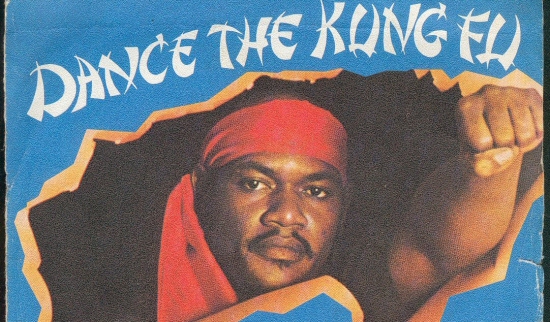 It's Weekend Justice: the Internet's #1 audio trainwreck, the podcast that dares to completely sully the name of its own damn website. Go figure.
Note: Please excuse random and brief noises. Not sure where they came from. Maybe it's all in my head.
Posted on 10.19.14 by Widge @ 2:47 pm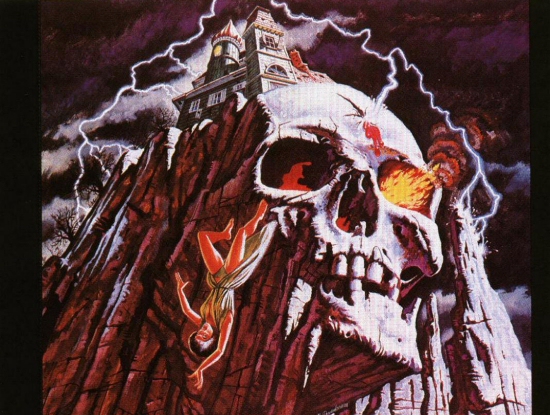 Day 20 here at 32 Days of Halloween has traditionally been reserved for the blaxploitation horror genre. And I know that there will come a day that we actually run out of these. But until then we press on...and it's time to check out the trailer from 1974's The House on Skull Mountain. First, you'll recognize faces. There's Mike Evans aka Lionel Jefferson. There's Janee Michelle, who we've previously seen in Scream Blacula Scream. And yes, that is indeed Victor French from Little House on the Prairie. Enjoy.
P.S. That is not Grayskull in the picture there. I know you were thinking of it, and there's no shame in that.
Posted on 10.18.14 by Widge @ 11:00 pm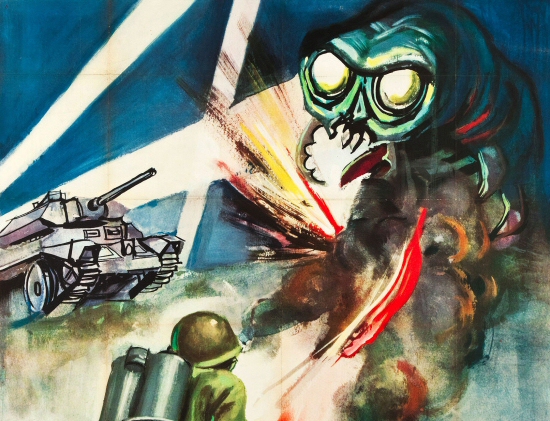 For tonight's feature, we have a serious When Animals Attack film...and yes, we've had lots of different critters trying to destroy humanity. But make way for Giant Mollusks, baby. It's The Monster That Challenged the World. From 1957...as the ponderous narration will tell you at the beginning, an earthquake unleashes the giant beasties from under the Salton Sea in California. And they decide to pay a visit to the surface world. And they ain't asking to borrow a cup of sugar.
The film stars Tim Holt (Treasure of the Sierra Madre), Audrey Dalton (Titanic (1953)) and Hans Conried. You know Conried, if nothing else, as the voice of Disney's Captain Hook. Nice.
Posted on 10.18.14 by Widge @ 12:00 pm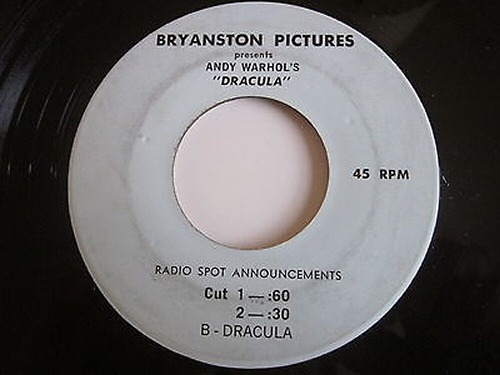 Back when radio was much, much bigger than it is today (sorry, Rob), if you were releasing a film of any kind, you were faced with a dilemma. A huge arena for promoting your film was radio--but how do you promote something that's primarily a visual experience with just audio? Especially if you've got a horror movie coming out--which is, genre-wise, even more visual than most? Answer: you do a radio spot. And you do it...badly.
Let's look at some examples. First up, The Amityville Horror from 1979...a few from this film. One thing you'll notice in all of these is a great deal of repetition. That's if you have something worth repeating. And "Get Out!" is definitely worth repeating. But that's a more...mainstream, respectable sort of horror film. The sort of radio spots I adore are ones like this for Werewolves on Wheels from 1971.
Posted on 10.17.14 by Widge @ 11:18 pm
So for movie night #18, we go back to the world of made for TV horror for 1967's Creature of Destruction. It's from producer-director Larry Buchanan, who those in the know about gloriously schlocky horror flicks will recognize as the man who brought you Mars Needs Women and It's Alive!. It's what happens when you hypnotize someone into thinking they're a prehistoric sea-spawned ancestor. In other words...just say no, kids. Enjoy.
Posted on 10.17.14 by Widge @ 3:55 pm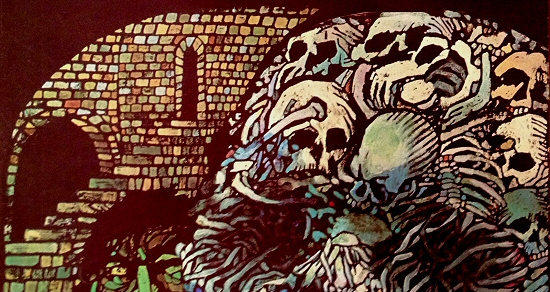 For Day 18 of 32 Days of Halloween, we turn to some readings of your friend and mine, H.P. Lovecraft. First, Rox located this excellent reading of "The Haunter in the Dark" from the H.P. Lovecraft Literary Podcast. Then following that, we go back to our allies at Caedmon, who put out a few albums of David McCallum (from The Man from UNCLE) reading Lovecraft. He brings you "The Rats in the Walls." Sadly, all of those McCallum readings are currently out of print. So enjoy it here while you can.
Posted on 10.16.14 by Widge @ 8:40 pm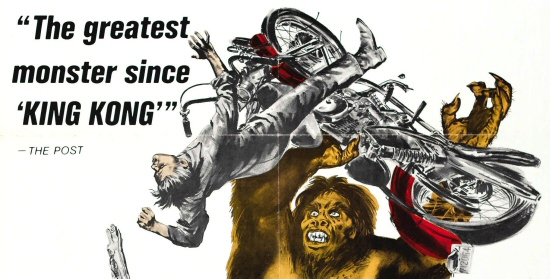 This film tonight...is a long distance dedication to our friend Leigh. She's not awake right now to see this get posted, but when she does regain consciousness, I think she'll be pleased. Because how can you improve upon the idea of John Carradine vs. Bigfoot? You can give it the tagline "Breeds With Anything..." Um. Ew. In addition to Carradine, the film's cast boasts Christopher Mitchum (son of Robert), Doodles Weaver (uncle of Sigourney), and Lindsay Crosby (son of Bing).
And be warned: this is a low budget 1970s horror flick. Prepare for long stretches of nothing happening, long stretches of nothing happening with the actors seeming to be well aware that not a goddamn thing is happening (an early scene with Carradine bopping while driving a car in silence--classic) and terrifying fashion.
Posted on 10.16.14 by Widge @ 11:04 am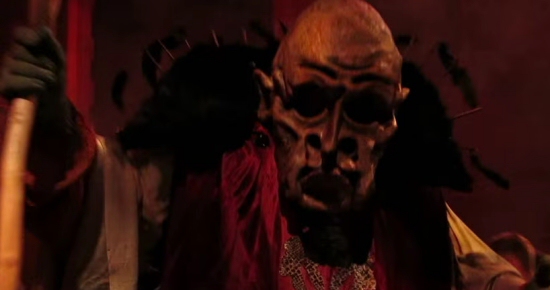 Ever since finding out about Frank Lee's Procession of the Ghouls back during Year 5 of this 32 Days of Halloween madness, I have been freaking obsessed. How I haven't managed to get up there and see it yet...no idea. We previously posted the mini-docu about the behind the scenes and origins and whatnot of this magnificent spectacle: a troupe of goblins and spectres of all sorts making their way through the Catheral Church of St. John the Divine in New York. It's sort of like a Krampus parade but indoors and if it had been conceived by the Henson Creature Workshop. Plus, afterwards they show a silent film. This year it's Hunchback of Notre Dame. (Seeing that in the fourth largest Christian church in the world...? On Halloween night! How cool would that be, right?)
This YouTube video isn't the best...but it will give you a taste of last year's Procession. For info on this year's, check out the official website here. And we posted a similar video for the 2012 Procession here.
Posted on 10.15.14 by Widge @ 11:00 pm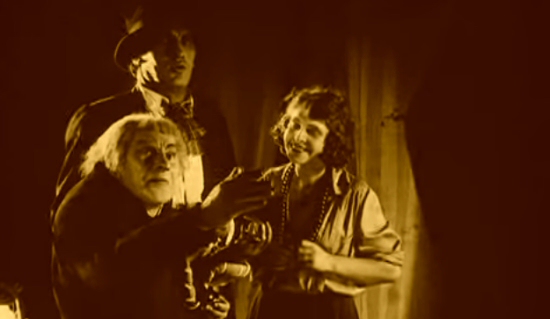 Before Paul Leni came to the U.S. to make 1927's The Cat and the Canary, he directed this silent film--and hey, it's generally accepted that Day 16 has a silent movie for its movie pick so...thanks, Paul! Anyway, a writer answers an ad at a wax museum and takes up the task of writing stories involving some of the models. Those stories become parts in this 1924 silent anthology flick, and among the characters are Ivan the Terrible...played by the silent film genius Conrad Veidt, who we've seen a couple of times before.
And because we like to give you options, we have the film with one score--and then we have it again...with a live score performed in 2013 by Mike Patton, Matthias Bossi, Scott Amendola and William Winant. Pretty badass. It apparently was filmed...but I don't see where that's been released. However, someone has synced up the score with the film...and that's below as well. If somebody knows where this is available, let me know--I would totally buy it.