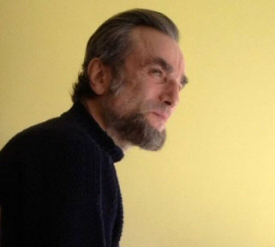 The frustrating thing about pop culture websites is they try to slam you with update after update–and most of it you simply don't need to know. One post a week, catching you up with everything. That's what we do. Pour some espresso and get your dose.
The Lincoln biopic, helmed by Spielberg, is a month into production and Hollywood Reporter had the first glimpse of Daniel Day-Lewis in full makeup as Abe. And damn. That's pretty awesome. Cosette's response: "Did he build a log cabin this time?" Yes. And studied his lines off a shovel. Is it just me or does this just make you want to see Day-Lewis fight vampires? Also, note that Variety says Jared Harris (the upcoming Moriarty–who, holy shit, that's Richard Harris' son!) will play Ulysses S. Grant and Sally Field as Mary Todd Lincoln.
Akira reworked plot points pointed out over at io9. Dindrane and fans of the original are warned to stay away, as you will have a severe allergic reaction. Here's a taste: "Kaneda (Garret Hedlund) is a bar owner in Neo-Manhattan who is stunned when his brother, Tetsuo, is abducted by government agents led by The Colonel (Ken Watanabe)." And on from there.