It's Weekend Justice: the Internet's #1 audio trainwreck. It's the podcast that can withstand anything: scorn, jokes about babies and taxidermy, sex, and even a beer in the wrong place. This podcast was engineered–some might say over-engineered–by experts to escort you from the work week in the most chaotic manner possible. Please note: this podcast is profane, definitely oversexed and definitely overwrought. It is wrong and unsafe. You have been warned.
[audio:http://www.podtrac.com/pts/redirect.mp3/www.needcoffee.com/podcasts/wjustice030912.mp3]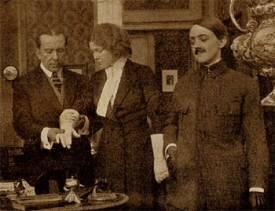 Agenda:
What you need to listen to this podcast
Serv actually brings up Doctor Who. No shit, really. Then he gives a startling good recap of it since it's been renewed.
The InterruptCast
Lost films (starring Rox)
Jon's weird device
Misty Lee and Ed Asner
Walking D–AHHH! Destruction! And Death!
Okay, now…Walking D–WAIT WTF IS IT NOW?
At last: Walking Dead
28 Days Later, Y and Preacher
Heroes Reborn and Thunderbolts
Shamwows and Wood