It's Weekend Justice: the Internet's #1 audio trainwreck. It's the podcast that might not fry up interesting things but damn…the breading is delicious. This podcast was engineered–some might say over-engineered–by experts to escort you from the work week in the most chaotic manner possible. Please note: this podcast is profane, definitely oversexed and definitely overwrought. It is wrong and unsafe. You have been warned.
[audio:http://www.podtrac.com/pts/redirect.mp3/www.needcoffee.com/podcasts/wjustice081211.mp3]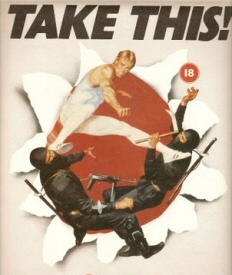 Agenda:
Steve's Kool-Aid (oh yeah)
Trivia and marathons
The leashes at Scott's place
Swallowing fire
Gymkata vs. Pictionary!
Eureka cancelled
Frightening praise
Alcohol report
Hitchhiker's Guide: The App
Anti-persperant–liars!
Leigh and the odd party
Dead Popes
Frank Miller wrote what?
Alcohol Report II