It's Weekend Justice: the Internet's #1 audio trainwreck. It's the podcast that has no budget but comes over like solid gold. This podcast was engineered–some might say over-engineered–by experts to escort you from the work week in the most chaotic manner possible. Please note: this podcast is profane, definitely oversexed and definitely overwrought. It is wrong and unsafe. You have been warned.
[audio:http://www.podtrac.com/pts/redirect.mp3/www.needcoffee.com/podcasts/wjustice110411.mp3]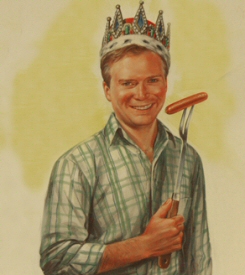 Agenda:
The Irish James
32 Days of Scott Being Overexcited
Odd names in Ireland
Burger Despot!
Odd math in America
Drinking and…drinking
Scott learns liters
Useless fast food fact!
Widge pisses off the Skype gods!
The new Monster Mash!
Rox, The Equalizer
The Grand Prize Game reborn!
Rox vs. Officer Bill!
Aaron and ladies in beards
The severe lack of Funky Winkerbean internationally
Aaron and the Scarlet Spider
Choose sides carefully