Sorry it's late. It's been a day. So. It's Weekend Justice: the Internet's #1 audio trainwreck, which really wishes for the day where 3-D Peep printing technology becomes affordable enough to put such a printer in every home. One day, people. One. Day.
[audio:http://www.podtrac.com/pts/redirect.mp3/www.needcoffee.com/podcasts/wjustice022213.mp3]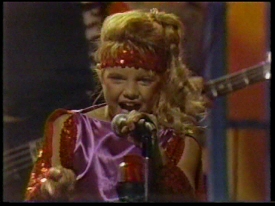 The new Thursday and the new Wednesday
Travel tips with Jon
Nakedness. And Peeps. And body paint.
Filling in boob.
Kim vs. Hansel & Gretel
Jeremy Renner and Geek Love.
In (very slight) defense of the Dungeons & Dragons film
Naughty witches
Peter Stormare spoilers!
Of Ren Fests and calendars
Elementary vs. THE PAST
Downton and Upstairs Downstairs. Yes, again.
Sparkles kill, kids.
Following The Following