It's Weekend Justice: the Internet's #1 audio trainwreck. It's the podcast arrow in the quiver of Arrowette. And Arrowette is in the quiver of Galactus. Or something. This podcast was engineered–some might say over-engineered–by experts to escort you from the work week in the most chaotic manner possible. Please note: this podcast is profane, definitely oversexed and definitely overwrought. It is wrong and unsafe. You have been warned.
[audio:http://www.podtrac.com/pts/redirect.mp3/www.needcoffee.com/podcasts/wjustice021012.mp3]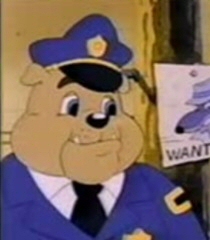 Agenda:
Special The Unique Geek Crossover! (At last) which involves Green Arrow and sexism
Aaron vs. Uke!
Prepping for real recommendations from Scott
Clive Barker vs. a coma
Leigh vs. drugs
Alcohol report
Growlers, growlettes & Scott incessantly chortling
Info about shower curtains
Liam Neeson and the panel idea
Internet sales of alcohol
Sex and sports
Shows with enhancement
Scott vs. VCBs
Jon's alcohol report