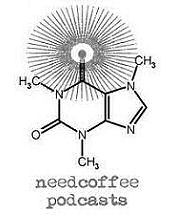 This podcast generally covers music and other transgressions and is co-hosted by Tuffley, Rob Levy and myself. Let us know what you think.
This episode's central topic is technology. What is it doing to our ability to enjoy music, create music and chat amongst ourselves about music?
Other topics include Michael Jackson: One Year Later, MP3 pricing, the iTunes anti-trust issue, Apple conspiracy theories, E3 announcements (the Michael Jackson game, Rock Band 3, DJ Hero 2 and Guitar Hero) plus Daft Punk.
[audio:http://www.podtrac.com/pts/redirect.mp3/www.needcoffee.com/podcasts/soundboard9.mp3]
Headsup: You can find the music we discuss at our Amazon Store.
(more…)